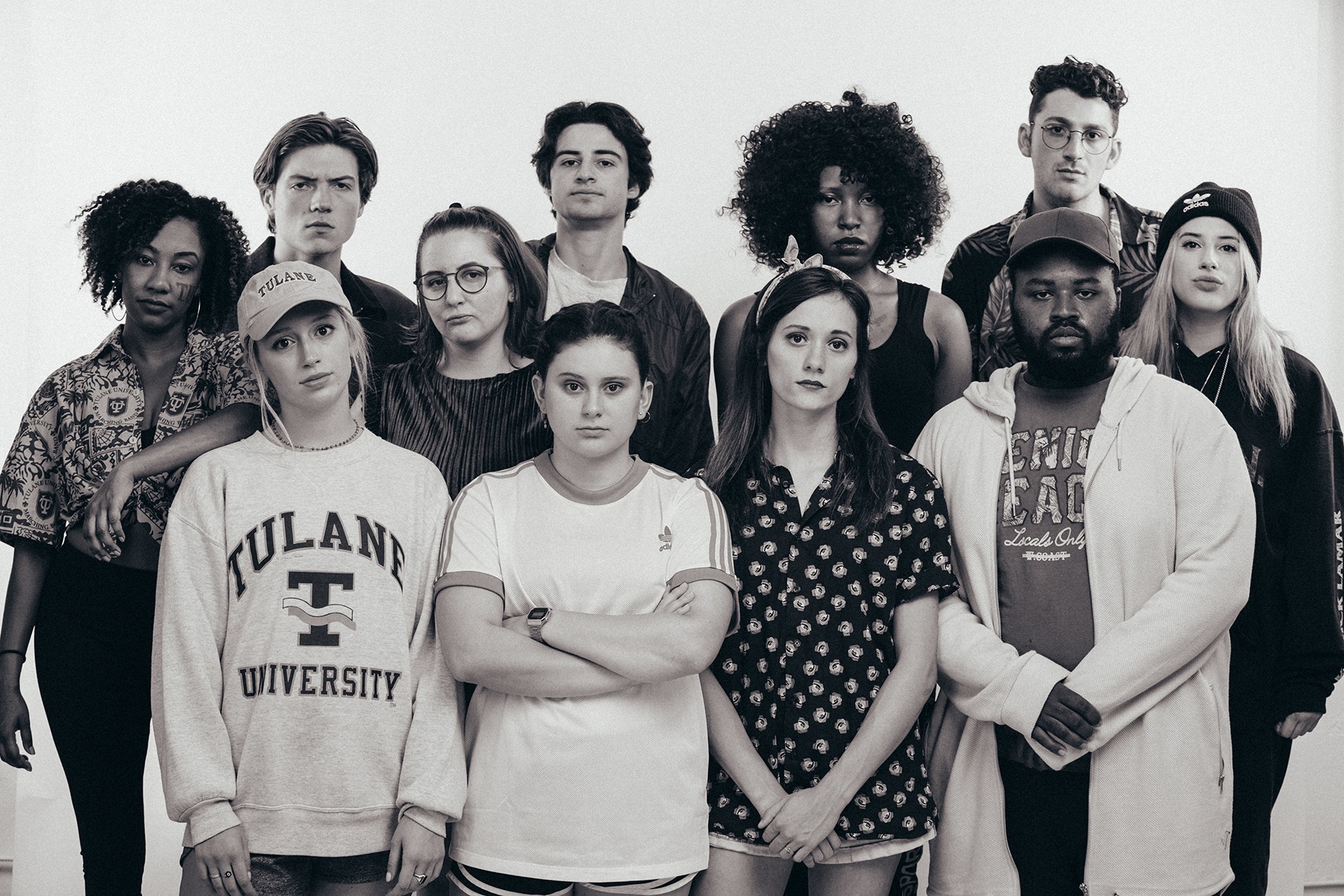 Can art be a force for cultural change? This is a question that Goat In The Road Productions and Tulane University students have been grappling with for decades. And how can art bring a campus together and start a conversation around issues of inclusivity, representation, power, and consent? An attempt to answer these questions took the form of a new theatrical production this fall titled "Roleplay."
The inspiration for "Roleplay" came about in the spring of 2018 when Tulane University released the findings of a campus-wide Climate Survey on Sexual Misconduct. In no uncertain terms, the results were beyond alarming: 41 percent of female students and 19 percent of male students reported being sexually assaulted during their time on campus. The results of the Climate Survey solidified the fact that as a community, we have lost our sense of empathy. And in doing so, we have allowed a culture of racism, homophobia, substance abuse, and sexual violence to take root.
So where does theatre fit into all of this? "Roleplay" chronicles the sophomore year of eleven college students as they deal with love, sex, power, and consent on campus. The stories presented in the show mirror our everyday lives as Tulane students because they are drawn from and written by Tulane students, myself included. Creating this play required us to be at our most vulnerable. Fifteen students with various backgrounds and experiences met as a group for a year to share their stories, which allowed us to see each other not just as fellow Tulanians nor as members of a community. Through this process, we learned to see each other as people.
As I reflect back on over a year's worth of artistic collaboration, I am reminded why I wanted to be a part of this project from the beginning. I saw "Roleplay" as an opportunity to rewrite my story as a woman of color on a predominantly White campus. Not only did I help write my character's journey, I lived my character's journey. I know what it is like to be at a party where there isn't a single student that looks like you. I know what it feels like to not be fully seen by my peers. The creative process for this project gave me the space to finally speak my truth and most importantly, be heard.
Do I think that "Roleplay" has all of the answers on how to end rape culture and discrimination? No. The goal of our play is not to condemn any one person or institution because we all play a role in the creation of this type of culture. Our goal for the past year has been unchanged—to provoke conversation.
 
"Roleplay" ran September 5-15, 2019, at Tulane University's Lupin Theatre. Adjunct Professor Darci Fulcher, filmmaker Katie Mathews, Tulane Professor Jenny Mercein, and artists from local theatre company Goat in the Road Productions (GRP) worked with 15 Tulane students to create this 90-minute show that follows 11 students through their sophomore year of college. The professional theatre team included Tulane Assistant Professor and Head of Undergraduate Acting Jenny Mercein and Goat in the Road members Shannon Flaherty (GRP co-Artistic Director), Dr. Denise Frazier (Assistant Director of the New Orleans Center for the Gulf South at Tulane University), Darci Fulcher (Adjunct Professor at Tulane), and Chris Kaminstein (GRP co-Artistic Director). The design team included Ellen Bull (costume), Owen Ever (properties), Kevin Griffith (set), Dylan Hunter (sound), Joan Long (lights), and Kit Sternberger (stage manager). The performing ensemble included Aaron Avidon, Carl Briggs Jr., Ross Brill, Alexandra Elam, Hannah Gordon, Grace Graughnard, Robert Holmes-Acourt, Miranda Kramer, Nagelle LeBoyd, Hailey Mozzachio, and Lucy Sartor, and was also built by Annalise Harknett, Noah Hazzard, Hannah Kent, and James Weiss.
Alexandra Elam is a Tulane University senior from Connecticut majoring in English and Digital Media Production. She is a member of Delta Sigma Theta Sorority, Inc., Phi Sigma Pi, the Black Student Union, and is the current National Pan-Hellenic Council Vice President. Elam's interests include figure skating and film.