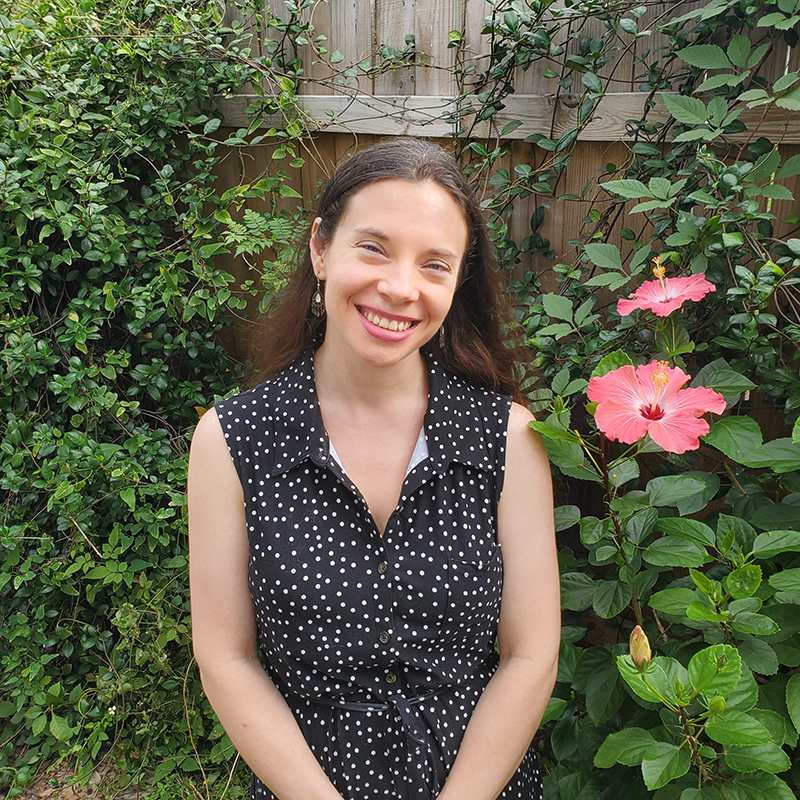 With a presentation focused on pregnancy and childbirth for Gulf Coast Native Americans, liberal arts doctoral candidate Jessica Liddell (Ph.D. candidate, City, Culture, and Community) won Tulane's sixth annual Three Minute Thesis (3MT) competition this year. This February, she will compete in the regional 3MT competition hosted by the Council of Southern Graduate Schools.
Applying expertise from her master's degrees in social work and public health, Liddell is researching how and why Indigenous women experience heightened sexual and reproductive health disparities in the U.S. For her doctoral dissertation, Liddell has interviewed 31 Gulf South Native American women about their health and childbirth experiences. Many of the women outlined poor experiences with Western healthcare systems, as well as high rates of pollution in their communities not only leading to cancer and miscarriage, but also harming the land, and therefore, their ability to grow traditional healing plants. However, Liddell also heard the interviewees speak about the strength and resiliency of fellow women in their communities.
"These findings show that some of the negative impacts that are happening at the institutional and societal level are being buffered or mitigated by the family and the community to protect and promote individual women's health and wellbeing," Liddell outlined in her presentation. Looking forward, she shared that the findings will be "used to develop interventions to address gaps that exist and promote existing strengths."
Although the thesis competitions are virtual this year, Liddell shared that Tulane 3MT competition helped her refine a description of her research for potential employers and allowed her to fulfill a personal goal of making her research more publicly accessible. While her dissertation takes a pointed focus at reproductive health of Native American women in the South, her qualitative research also addresses broader topics of reproductive justice issues, community-engagement, and making healthcare systems more equitable—an interdisciplinary approach that drew her to pursue a degree in the City, Culture, and Community (CCC) program sponsored by the School of Liberal Arts the Department of Sociology and Urban Studies program, and the School of Social Work. "This research is vital because it is focused not only on improving individual physical health, but also the ability for important traditions to be transmitted to younger generations," said Liddell.