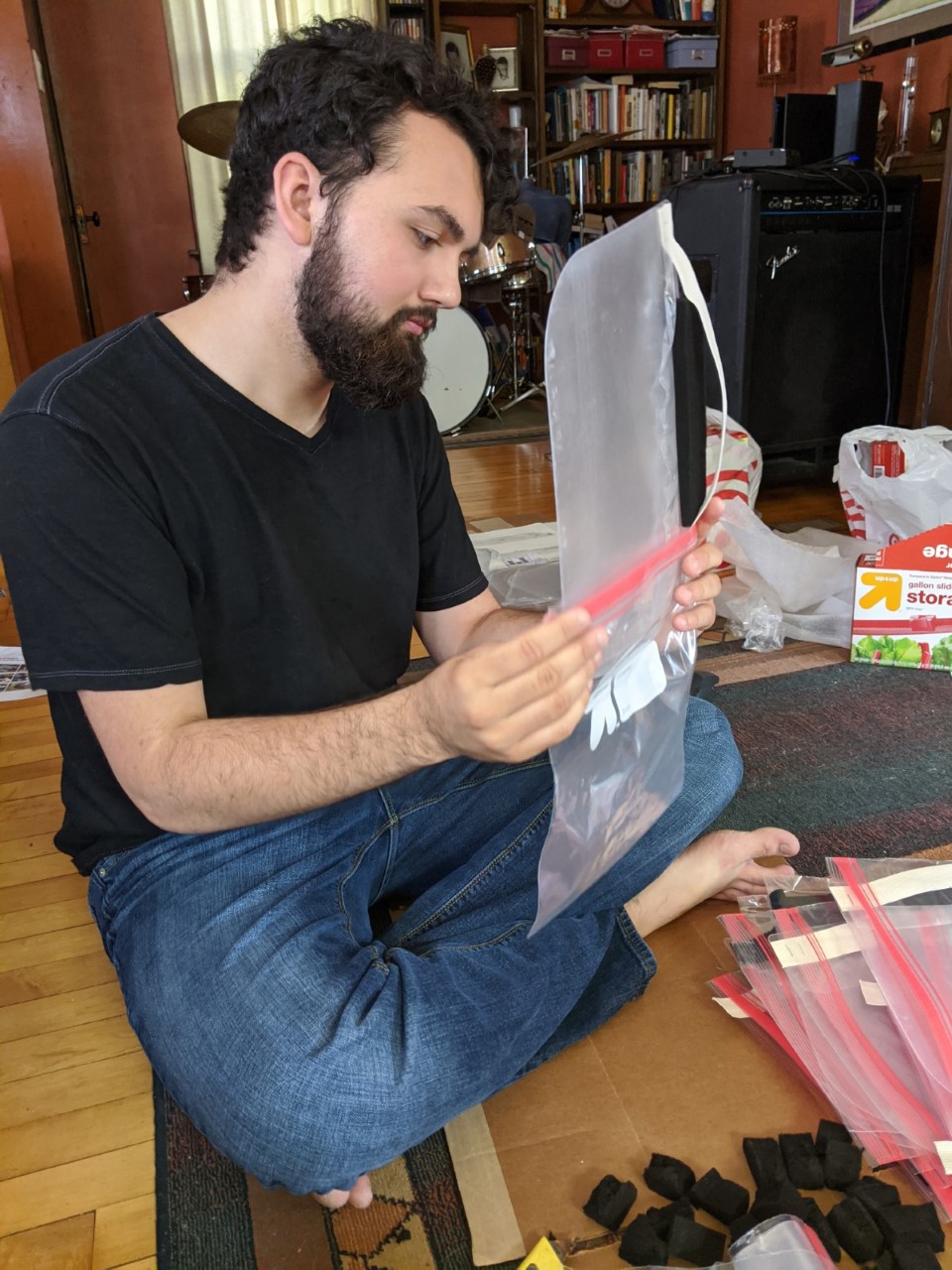 In April 2020, School of Liberal Arts junior Isaac Hoeschen (SLA '22) was recognized as a Tulane Hero and Helper for supporting his community at a time when personal protective equipment (PPE) was in incredibly short supply for healthcare workers. We spoke with Hoeschen this summer about returning home to Milwaukee at the start of the Covid-19 pandemic, what inspired his community work, and advice he has for fellow classmates and friends looking to make a difference.
Emily: What do you study at Tulane?
Isaac: I'm majoring in economics and urban studies. I primarily focus on how economics applies to housing policy and issues of segregation, institutionalized poverty, and gentrification in New Orleans. This summer I've had an incredible research job with an interdisciplinary lab at Tulane called the Critical Visualization and Media Lab. We're researching how Covid-19 has affected the Cancer Alley region of Louisiana, particularly in regard to the disease's high impact on African American communities.
Emily: In March of this year, students were directed to leave campus and return home due to the Covid-19 pandemic. Can you tell me a little about what that looked like for you?
Isaac: I was still living in the dorms at the time of the announcement in March, but I was able to secure a plane ticket home and stay with my family in Milwaukee within the week or so we were given—but that wasn't the case for a lot of friends at the time. Adjusting when I got home was challenging to the point that I'm not great at having fewer things to do, or just taking a day to relax.
Emily: What was the moment you realized you needed to support your community during this crisis?
Isaac: This abstract feeling of needing to do something important has always been present for me—to the point where it causes a lot of anxiety for me sometimes! A couple days after being home it became apparent that there was an extreme shortage of PPE for healthcare workers across the nation. I started seeing posts on social media of people sewing masks at home and thought there had to be a way we could easily put together even more protective equipment.
I didn't have class yet, so I started searching online for ideas to 3D print equipment. That was a very sexy idea, but a simpler idea ended up being the best idea. My friend and I eventually discovered that a local university's engineering department had already put together a guide for making face shields, which was available for free. So, we asked a few community members for donations to buy materials—polyurethane film, thin foam, and elastic. A local fabric shop also donated several hundred yards of elastic. And then we got to it—a local shop agreed to cut all of the polyurethane film, which allowed my friend and I to create kits containing materials for 25 shields that we distributed to other friends and neighbors to assemble. In three days, we were able to build 1,000 masks together. We then sold these at cost to a local hospital so we could buy more materials and reimburse people for their original donations.
Emily: And this work reached beyond helping front line workers! Can you share how your efforts also led to individuals out of work returning to their jobs?
Isaac: Yes! We did two rounds of creating masks with our neighbors to sell to hospitals, and then it became clear that people might not have the time to keep making these at home, but also that local machine shops wanted to rehire their employees. These shops also had the capability of making the face shields at a larger scale. So, we worked with a local machine shop to buy the remainder of our supplies and soon after the shop was able to bring back their entire staff to create the shields and distribute them. I had big aspirations for this when we started, but I hadn't even thought we would help get people rehired in addition to supplying healthcare workers with necessary gear.
Emily: Do you have any advice for fellow Tulanians on supporting the community during Covid-19?
Isaac: I did this because I could tell this is what people needed at the time. I would share that doing something like this is a big time commitment, but the resources are surprisingly available! Second, I would encourage classmates and colleagues to research people and organizations already working within communities dedicating time and resources. Many people have started projects or enhanced their current work in response to Covid-19 and its effects, and you can make just as much of a difference getting involved with what they are doing than building something from scratch.