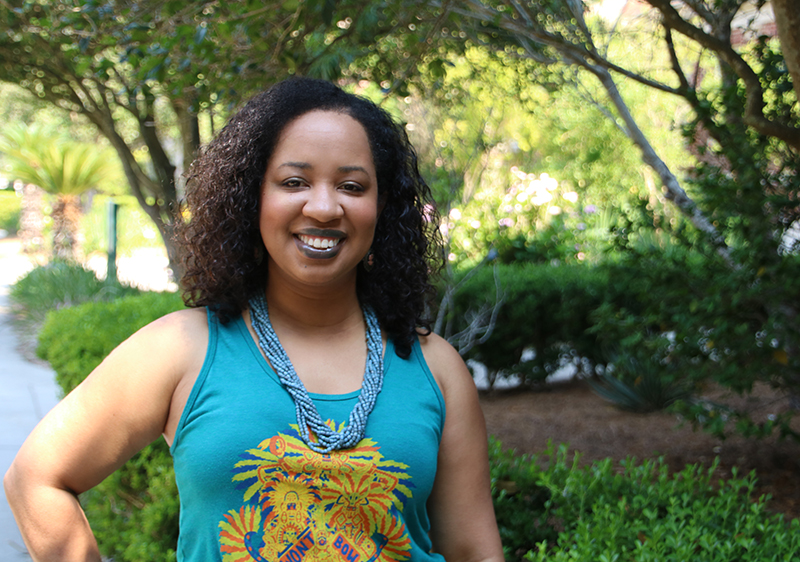 Courtney Bryan, the Albert and Linda Mintz Professor of Music, has been named the first creative partner for the Louisiana Philharmonic Orchestra (LPO). Bryan, a recent recipient of the Herb Alpert Award in the Arts and the Samuel Barber Rome Prize in Music Composition, will be the organization's first creative partner, a role spanning three years.
"The LPO is a forward-thinking organization that celebrates work by composers of color, women composers, and living composers along with classic orchestral repertoire. I'm excited to work with this dynamic orchestra to continue expanding the possibilities for programming, and look forward to the artistic, educational, and community-oriented aspects of my role," said Bryan. As creative partner, Bryan will be working closely with Carlos Miguel Prieto, the Adelaide Wisdom Benjamin Music Director and Principal Conductor for the LPO, on the artistic vision of the organization and will also be composing new works for the orchestra over the upcoming seasons. "Courtney's music speaks to us with urgency and honesty, and her fluency across musical genres matches the eclecticism of the cultural traditions of this community. Her voice, her ideas, and her art will infuse the LPO with vitality and possibility," said Prieto.
Collaborating with LPO's education and community programs departments, Bryan will also help expand and enrich the organization's programming throughout the state. "New Orleans and Louisiana are home to so much music and talent," explained Bryan. "I am interested in the ways an international organization like the LPO can continue to celebrate the local cultures in new and creative ways, and my hope is that New Orleans sees the LPO as much of a part of the city's identity as the many other aspects of the music scene here."
Bryan, a native of New Orleans, has received degrees from Oberlin Conservatory, Rutgers University, and Columbia University. She began teaching at Tulane in 2016 and is the recipient of numerous national and international awards, has held residencies with organizations such as the Jacksonville Symphony, and her music has been featured in concert halls around the world. Her upcoming collaborative operatic work titled Awakening was awarded a grant from the Pew Center for Arts & Heritage in 2020.
Based in New Orleans, the LPO is the longest-standing musician-governed orchestra in the U.S. For more information on the LPO and the upcoming season, visit lpomusic.com.