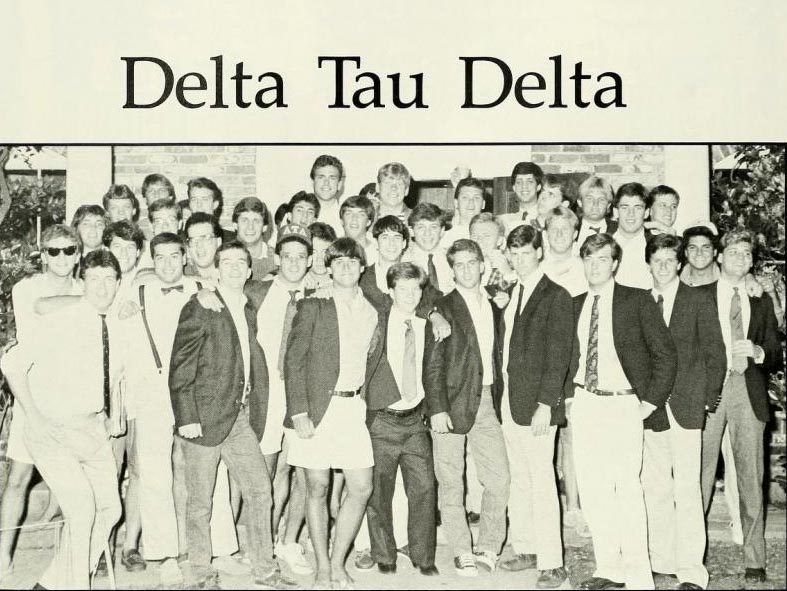 The Delta Tau Delta Memorial Scholarship Endowment Fund was founded in 2014 to recognize and remember the brothers we lost much too early – Andrew Breitbart '91, Jamie Hailer '89, Dale Miller '89, Ray O'Neal '88, Kevin Netting, and Jeff Strohm. The fund will honor our friendships and time together at Tulane by supporting financial aid for future undergraduate students.
Three fraternity brothers came together to establish this scholarship – deep gratitude goes to Mike Corasaniti '87, Ron Etergino '89 and Alan Lawrence '87 for their inspirational gifts.
About the Scholarship
As an endowed fund, the Delta Tau Delta Memorial Scholarship Endowment Fund will live in perpetuity, creating a lasting tribute to our brothers' accomplishments and goals. The scholarship will help give students the chance to receive the same exceptional education that we did and take advantage of all the opportunities that Tulane has to offer.
All donations received will go directly into the endowment and used exclusively for undergraduate financial support. Tulane is a 503(c)(3) organization and all gifts are fully tax-deductible.
Support the Scholarship
Join us in remembering our brothers by making a gift today. The Delta Tau Delta fraternity brought us together, now let's unite to create this legacy.
Your gift can be a one-time contribution, or you can consider making this scholarship a priority every year moving forward. The greater the investment, the more funds are available each year for the scholarship. If you are interested, Tulane will establish a pledge commitment for this fund with you (up to five years).
For alumni who are celebrating a reunion this year or next – the classes of 1984, 1985, 1989, and 1990 – and are considering a gift for your class celebration, all gifts by December 31st to this scholarship fund will help your class campaigns as well.
Checks can be mailed to: Tulane University Attn: Rachel Yepez Tulane University PO Box 61075 New Orleans, LA 70161-9986 Note: please write "Delta Tau Delta Memorial Scholarship" in the memo of the check
For more information about this fund, or to inquire about a specific company's matching gift policy, contact Christiane Walker, Senior Director of Development, Major Gifts.