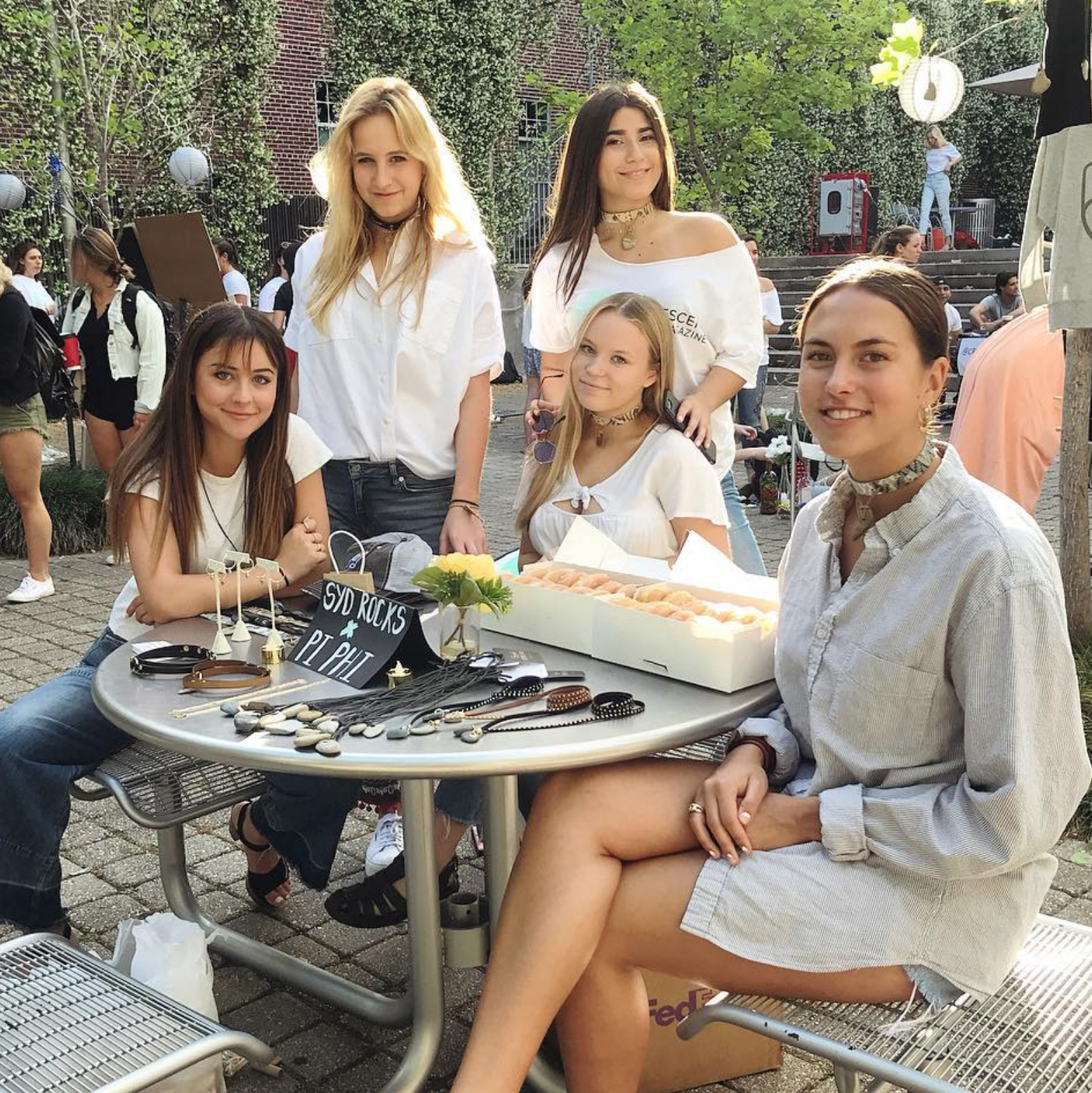 When she was just ten years old, Sydney Martin's mom noticed some swelling on her cheek. After multiple tests and biopsies, Sydney and her family found out she had Langerhans Cell Histiocytosis (LCH), a rare form of pediatric cancer. After a heavy treatment of chemotherapy and steroids for six months, Sydney went into remission. While many people would let this experience defeat and define them, Sydney has done otherwise; she started the Giving Rocks Foundation, and has raised over $700,000 for pediatric cancer research.
Sydney, a junior double majoring in Psychology and Dance, recognized that LCH is just as common as pediatric lymphoma, but much lesser-known, and receives less government-funded research. Seeing a need, Sydney combined her design abilities with her desire to help others, and turned her own experiences into a non-profit project.
As a child, Sydney loved collecting rocks at her hometown beaches of Lake Michigan and making them into necklaces for her friends and family. Now, the Giving Rocks Foundation makes various necklaces as well as t-shirts and sweatshirts to sell with 100% of the proceeds going to the leading LCH researcher in Texas.
Passionate about her foundation, Sydney loves being able to act as a mentor to kids with LCH and put donations toward figuring out a definitive treatment that will benefit all children suffering from LCH. She hopes to spread her work on a national level in the coming years (think department stores and your favorite influencers). "I am so lucky to have come to Tulane and have people in the community take on my cause as their own," said Sydney. By wearing one of her one-of-a-kind rock necklaces, we all can help make a difference.