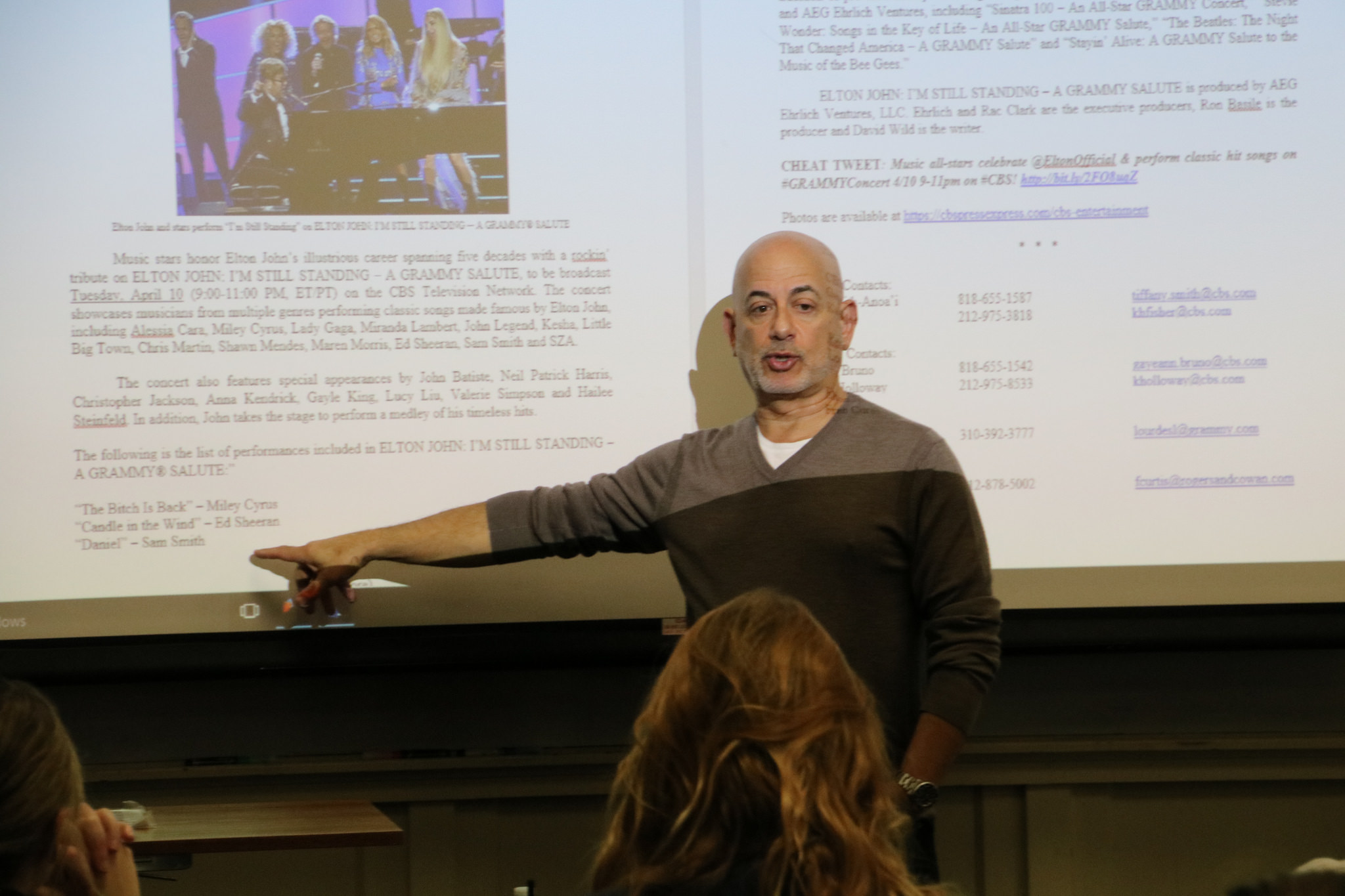 Public Relations is a discipline that nearly all will encounter during the course of their careers, no matter their fields. Through the School of Liberal Arts Management Minor (SLAMM), Tulane students can bolster their career journey through the SLAM 3050 Public Relations course. Like the SLAMM program itself, an understanding of Public Relations helps students distill the Liberal Arts disciplines into marketable job skills—writing, message development, presentation skills, teamwork, and strategic thinking, to name a few.
In the Public Relations course, we begin with textbook readings to provide a baseline mastery of what Public Relations is and how to approach the discipline. We then examine case studies of actual public relations campaigns to see PR strategy in action. We look at triumphs as well as failures from popular consumer brands, civic organizations, major corporations, and government entities.
One of the highlights of each semester are guest presenters who visits the class and discuss their career, how they got to where they are, lessons learned along the way, and how they have been successful in a particular aspect of Public Relations work. Jack Sussman, Tulane's Executive in Residence and an Executive Vice President at the CBS network, visited in March to share the pitfalls and the "is this my life" moments of producing live TV and managing superstar talent. The students treasure these opportunities to hear from and network with real-world experts.
The culmination of our semester of study and practice is the development of a PR plan for a "client" from the real world. This semester, the student groups or "agencies" will tackle a PR campaign for the local non-profit Upturn Arts, which offers arts education for New Orleans' youth. The client will be present to hear from each group of students in the closing days of the semester, when they will present the PR campaigns they have developed. It is an exciting time, and a tangible work product that these students can showcase in job interviews. We accomplish this goal in an upbeat, fun atmosphere of collaboration and experiential learning in the classroom.
Students who succeed in SLAM 3050 definitely have an edge going into the job world, where Public Relations skills will be put to use daily.