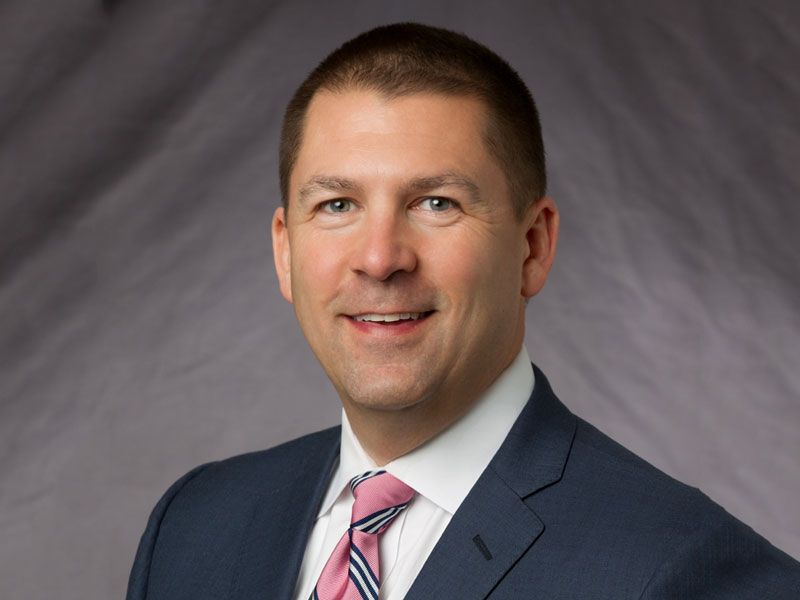 At Tulane, students are not only able to concentrate in their field of choice, but to expand their horizons by becoming involved in areas quite different from their selected majors. Certainly that was true for Gus Juneau (A&S '88), an economics major who found his own voice in the department of music. Although upon graduation he worked as an accountant at KPMG and eventually became partner in the Seattle office, he never forgot the impact that his Tulane musical training and broad liberal arts education had on his successful career.
As a student, Juneau was involved in numerous vocal performances, held lead roles in campus musicals, sang multiple times at then-Tulane president Eamon Kelly's residence, and sang the alma mater at Commencement. "There were many things at Tulane and in New Orleans that were unfamiliar to a kid from a small town in South Dakota," Juneau remarks, "but the professors (Michael Howard, in particular) and the other music students always made me feel comfortable in the Music Department. As a non-music major, I never felt at a disadvantage for these opportunities. In addition to simply enjoying the music, musical performance builds confidence and character. For that, I am very thankful."
Inspired by his Tulane experience and eager to provide Tulane students with such extraordinary opportunities, Juneau established the Gus Juneau Fund for Voice, which supports students who are engaged in the study of music. "His donation created the foundation for this year's newly formed opera workshop, a wonderful addition to the Music Department and a unique musical and theatrical experience for our students," said Assistant Professor of Music Amy Pfrimmer. "We are so grateful for the alumni support we received from Mr. Juneau." One of the students who participated in the opera wrote, "This has been one of the most fulfilling and wonderful performance and rehearsal experiences of my entire theatre experience!"
Juneau hopes others as well might be motivated by his gift. "If there are others who were similarly benefited or if there are donors who are contemplating a gift to the Music Department, I hope my gift motivates them to join me."