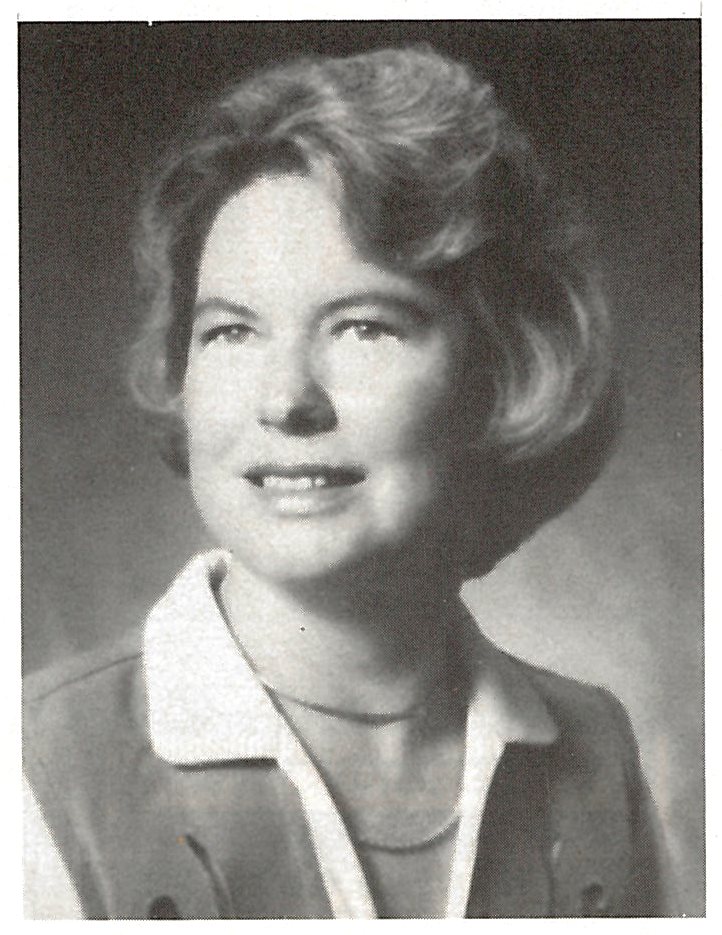 We were deeply saddened this past January to hear about the loss of Elizabeth "Lib" Brewer Delery, who was not only a vibrant wife, mother, and friend, but also the first Chairperson of what is now the Department of Newcomb Dance, as well as the former Director of Women's Athletics and Chair of the Department of Physical Education at Tulane University.​
Lib was born in Jamesville, North Carolina, on February 29, 1932, and passed away in her home state on January 28, 2022, at the age of 89. After receiving a Bachelor of Science degree from what is now UNC Greensboro and a Master of Education degree from UNC Chapel Hill, she made her way further south in pursuit of what would be a celebrated tenure at Tulane University. In 1954, Lib moved to New Orleans as an instructor of physical education at Newcomb College, where she began her career teaching tennis and golf.
She became an assistant professor in 1961 and Head of the Department of Physical Education in 1967. After some time away and part-time service while focusing on her young children, she returned in 1976 as Head of Physical Education at Newcomb and became Tulane's first Director of Women's Athletics.
Delery led the women's athletics program for 10 years, more than doubling the number of sports and scholarships. During her tenure, every athlete but one who completed her eligibility also graduated on time. In 1987, the university decided to abolish separate faculties for the Newcomb and Arts & Sciences, and in 1988, Lib became the University Chair for the Physical Education Department in Liberal Arts and Sciences. She knitted the faculties together for several years before she retired in June 1991 with emeritus status, after having served for 35 years.
Lib also served Tulane in a myriad of other capacities. She was responsible for securing dance placement within the arts and specifically Department of Theatre in 1989, as well as for Title IX implementation at Tulane for Women's Sports, and acted as Chair of the Senate Committee on Affirmative Action. She developed and valued relationships with others passionate about the advancement of women, particularly through her membership in P.E.O. and the Delta Kappa Gamma Society International.
A mainstay of Lib's legacy on Tulane's campus was her championing of curriculum that allowed students to minor—and later major—in dance, which is reflected in the annual Elizabeth "Lib" Delery Award for Excellence in Dance that recognizes a graduating senior dance major for performance, choreography, and leadership.
In continued support of Lib's trailblazing accomplishments and lifelong passion, her family requests that any memorial donations be made to either the Newcomb Dance Program or the Newcomb Dance Company of the Department of Theatre and Dance:
Please make checks payable to Tulane University. You may note the specific purpose of your gift on the memo line of your check.Mail directly to us: Tulane University P.O. Box 61075
New Orleans, LA 70161-9986
You can also make a secure donation online at Give Now and enter "Newcomb Dance Company of the Department of Theatre and Dance" or "in memory of Elizabeth Delery" in the Specify Your Fund option. If you are interested in making a more significant donation, please contact Laurel Walker, Senior Director Of Development at Tulane University at cwalker11@tulane.edu. All donations are tax-deductible.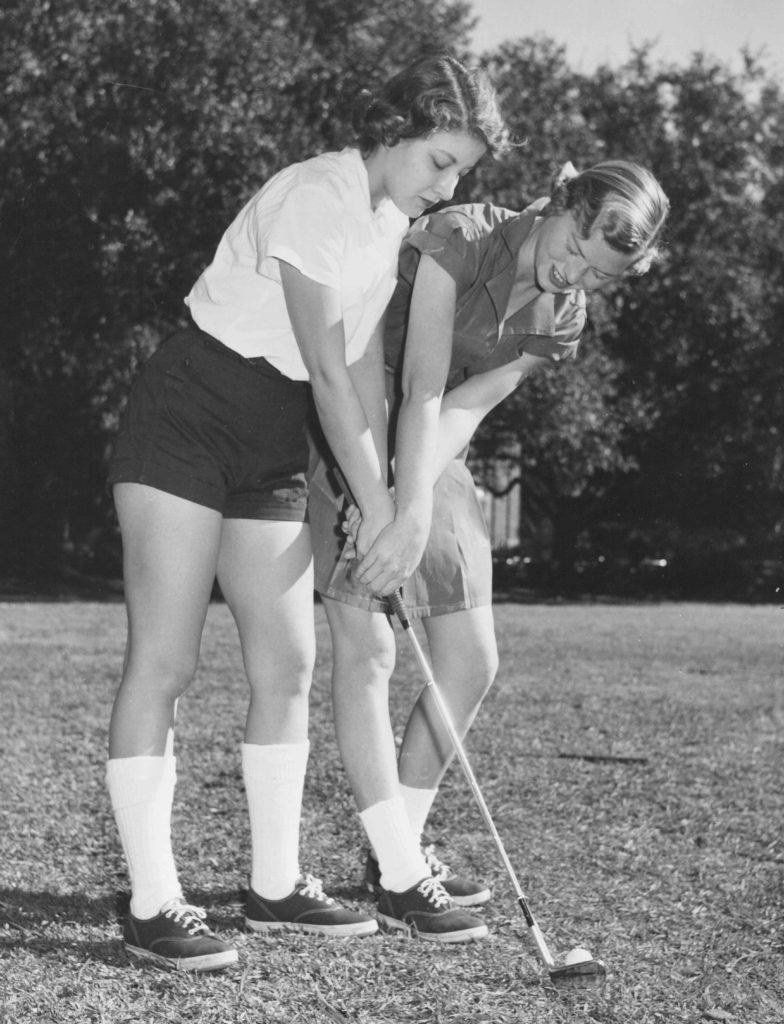 Lib Delery teaching golf in a physical education class in the 1950s.