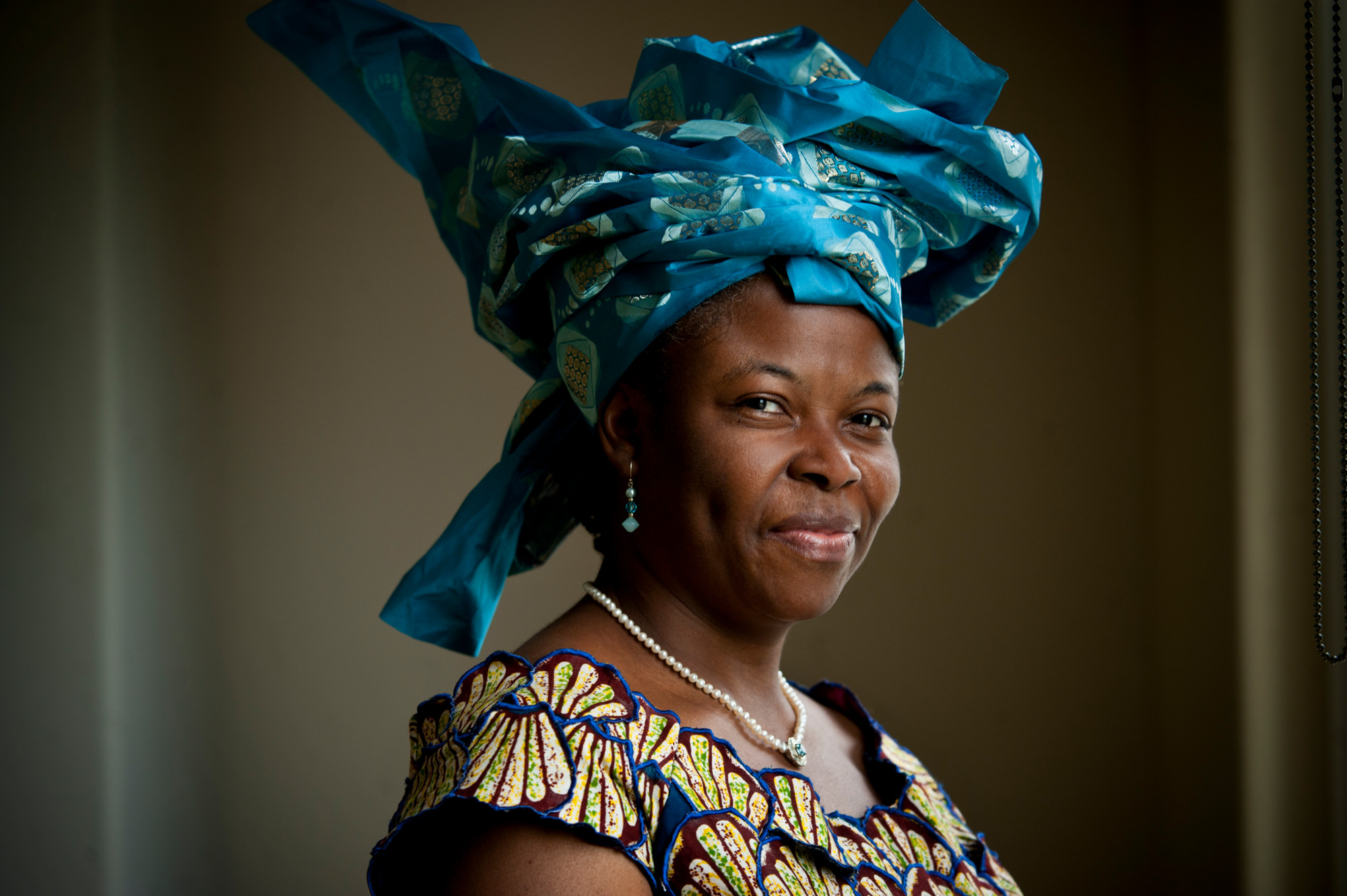 Dear Liberal Arts community –
We are deeply saddened to share the loss of a cherished and respected colleague with the unexpected passing of Dr. Ọlanikẹ Ọla Orie on Saturday. I have received messages from colleagues in shock and in grief at this announcement. As a member of the Tulane faculty for the past 25 years, Nikẹ (as many of us knew her) touched the lives of so many at Tulane. The outpouring of fond remembrances from faculty, students, and staff across the School of Liberal Arts and beyond has been tremendous.
Dr. Orie joined Tulane as an assistant professor in the Department of Anthropology in 1996, rising to the rank of Professor of Anthropology in 2015. She also held faculty appointments in both the Linguistics and Africana Studies Programs. Throughout her career at Tulane, Dr. Orie published two monographs, edited five volumes, wrote eleven peer-reviewed articles, six book chapters, and produced numerous other contributions and working papers in her field, in which she was a world-class specialist. Her main research and teaching specialties were theoretical linguistics, language acquisition, sign language, the study of the Yoruba language of Nigeria, and the Yoruba linguistic diaspora. Her most recent book, Acquisition Reversal, published by the distinguished linguistics publisher Mouton de Gruyter, received considerable praise. The reviewer for the journal African Languages and Linguistics noted that Dr. Orie's book was the first to document the Yoruba sign language and called it "a pioneer work on different levels and dimensions" and "an epitome of excellence." Further, it was a "must read book for scholars in language acquisition, special education, linguistics and spokespersons for the people who do not have a voice."
As Director of Tulane's Linguistics Program from 2013 to 2020, Dr. Orie worked assiduously to improve and transform it. She founded the free-standing M.A. program in Computational Linguistics; initiated the Fulbright Teaching Scholars Program for Linguistics, bringing in teachers for Yoruba, Swahili, and Turkish; and created the student-edited scholarly journal Fleur de Ling published through MIT Press. Nikẹ also facilitated the creation of the graduate-student-run annual Tulane Conference on Linguistics (T-CoL), which has given students at Tulane and sister universities a local outlet for their work, and served to attract scholars from the Gulf South and beyond. She taught linguistics to hundreds of undergraduates and graduate students in her quarter-century career at Tulane, serving& on seventeen Ph.D. committees and twelve M.A. and Honors thesis committees. At the time of her death, Dr. Orie was directing the dissertations of six Ph.D. students, three in the anthropology department and three in the linguistics program. Dr. Orie's dedication to her students was clear, not only through the courses she taught but in her desire to make them feel welcome and an integrated part of the learning process.
"Nikẹ was a brilliant scholar, wonderful colleague, and devoted friend who exemplified balancing the demands of the academy with the grace of being a dedicated family member. I learned so much from her on how to keep balance in our lives. Her legacy will be missed greatly."

- Michael Cunningham, Professor of Psychology, Africana Studies, and Linguistics, and Associate Provost
Dr. Orie was also a dedicated member of the Africana Studies Program. Her colleague Elisabeth McMahon recalls that Nikẹ "was a crucial member of the Tulane team who hosted 25 Mandela Washington Fellows for Young African Leaders in the summers of 2014 and 2015. She led sessions for the Fellows on a range of topics each summer, which included working with them as they improved their presentations for competition in Washington, D.C. when all five hundred Mandela Washington Fellows came together after their studies in the U.S. and met with President Obama. She welcomed Fellows into her home, supported them when they were homesick and missing their families, and made them feel at home in New Orleans. Often working behind the scenes, Dr. Orie made sure that the Fellows knew her door was always open to them."
I have been struck over and over again by the remarks our colleagues have made about Ọlanikẹ over the past 24 hours. Indeed, so many people offered to add their thoughts to this tribute that we have included their remarks below.
Personally, I had the honor of working closely with Nikẹ during my first two years as dean, which corresponded with her final two years as director of the Linguistics Program. I appreciated her warmth and her wisdom in the monthly meetings of the department chairs and program directors, a rather large meeting where she was a steady and important presence; and in our private meetings, especially, I admired her advocacy for the Linguistics Program and our shared passion for expanding language learning, particularly in those known as the LCTLs (the less commonly taught languages). I respected her foresight in pushing for an expansion of our American Sign Language (ASL) offerings, which she convinced me with a mix of charisma, expertise, and persistence—a winning combination, to be sure!—absolutely needed more funding and must grow.
And as I read and hear tributes from across the school, it is overwhelmingly obvious that Nikẹ's impact on Tulane's programs, its students, and—through her mentorship and support of fellow colleagues—its faculty, is truly enormous. Over a quarter century at Tulane, Ọlanikẹ has had a major role in transforming this place, and it will be to us to try to continue in the many ways, both obvious and subtle, that she enriched life and learning here.
I know that our community would like to come together to remember our colleague, teacher, and friend. We will have opportunity to do so in a memorial later this semester, which we are working with the Anthropology Department to organize, the date of which will be announced soon.
In the meantime, allow me to share a few of the sentiments that have been communicated directly to us. I want to express my appreciation to Bill Balée, Kathy Jack, and Mia Bagneris, for helping to assemble these remarks.
"To think that we would not see this beautiful woman again is troubling and unimaginable. She was (using this tense with her person in the same sentence is unimaginable) an epitome of care and comfort whenever you needed her…She left her students better than they came the first day of class.  I still remembered how she lifted the spirits of downcast students when they met with her to share their concerns and for advice. She was a good mentor to us all and a caring mother to everyone that met her.  I am however consoled in the life she lived, the lives she touched and the impact she made while with us.  I pray we all find solace in the fact that she is in a better place."
–  Japhet Ajani, Ph.D. advisee
"A dedicated member of our faculty for 25 years, Nikẹ could always be counted upon to show up for Africana Studies.  She was a phenomenal scholar, an internationally recognized linguist and teacher of African languages who was integral in building the graduate program in Linguistics at Tulane, an incredible mentor to her students including the Fulbright Scholars and Ph.D. students who came to Tulane to study with her, a steadfast advocate of junior professors' interests, and a warm and generous colleague to all of us. Extending her work beyond the university, she merged her research in linguistics with her deep and constant care for others, researching Yoruba sign language for deaf communities in Nigeria. She will be missed both for the brilliance of her work and the warmth of her radiant smile."
–  Mia Bagneris, Associate Professor of Art History and Director of the Program in Africana Studies
"Before Ọlanikẹ joined us in Anthropology, I was the lone(ly) linguist in the Department. She fit right in immediately, addressing me as ègbón 'older sister'; I learned to call her aburo 'younger sister.' Though an Africanist by heart and training, she joined Vicki Bricker in the study of Yucatec Maya tone, adding depth and theoretic sophistication to our understandings of the language and tonality… Dr. Orie transformed linguistics at Tulane.  Aburo, aro re so mi."
–  Judith Maxwell, Schwawe Professor of Anthropology and Linguistics
"There is no-one whose wisdom and grace and thoughtful counsel I have valued more in my twenty-five years here. Nikẹ was a wonderful friend to me and a critical part of so much work here and in our wider shared interests, in a quieter way, but a way that could never be under appreciated by anyone who knew her."
–  Laura Rosanne Adderley, Associate Professor of History and former director of Africana Studies
"I will always remember her delightful, high-pitched laugh when amused and her beautifully resonant voice that always focused my attention when she imparted wise observations and opinions."
–  Christopher Dunn, Professor and Chair of Spanish & Portuguese and Professor of Africana Studies
 "Nikẹ wasn't someone you had one anecdote to tell about her. It was her constant care, her thoughtfulness and generosity of spirit. I hadn't realized how visible my distress during the run up to tenure was until I saw Nikẹ in the quad one day and she stopped and hugged me.Instead of the usual passing hellos, she saw what I couldn't see. But that's because Nikẹ quietly watched and saw all of us. And she did so many things (some small, some big) to support both the Africana Studies Program but also us, each of us as human beings."
–  Elisabeth McMahon, Associate Professor of History and a colleague in Africana Studies
"I don't think I exaggerate when I say that most of us in the anthropology department were spellbound by her brilliant intellect and smitten with her smile. Nikẹ always radiated a joyful energy, which she could communicate to others, so that … we would feel a little better even during rough patches."
–  Adeline Masquelier, Professor of Anthropology
"Professor Orie was always concerned with those who did not have a voice, including many of her students."
–  Bill Balée, Professor and Chair of Anthropology
"Nikẹ's warm welcome to me when I joined the university and attended the first Diaspora meetings was a key reason why the move to Tulane started to feel right. She had always supported my voice in the program and on campus, and I cherished her brilliant and yet gentle contributions. I will so miss her larger-than-life presence at the university."
–  Mohan Ambikaipker, Associate Professor of Communication
"Nikẹ seemed to radiate kindness and calmness. Totally disarming and welcoming. She was always keeping us together and on track in her gentle but direct way."
–  Matt Sakakeeny, Associate Professor of Music
"Nikẹ was so warm, generous, and funny. Her smile always made me think things would be OK, even when times were dark. I am heartbroken."  
–  Justin Wolfe, Associate Professor of History
"One of the most brilliant and most generous professors I have known in 36 years, and a champion for junior professors' voices." 
–  Barbara Hayley, Professor and Chair of Dance
"Professor Orie will be remembered as an accomplished scholar and a dedicated teacher, but above all as a warm and caring human being who touched the lives of all who were fortunate enough to know her."
–  Tom Klingler, Associate Professor of French & Italian and Linguistics, Director of the Linguistics Program
Ọlanikẹ Ọla Orie is someone whose impact, whose friendship, whose mentorship, and whose teaching will not be forgotten here. We send our deepest condolences to her husband Kenneth and their children, and to all her family and friends who are mourning her today and in the days and years to come.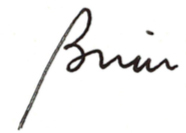 Brian T. Edwards
Dean and Professor of English
Tulane School of Liberal Arts