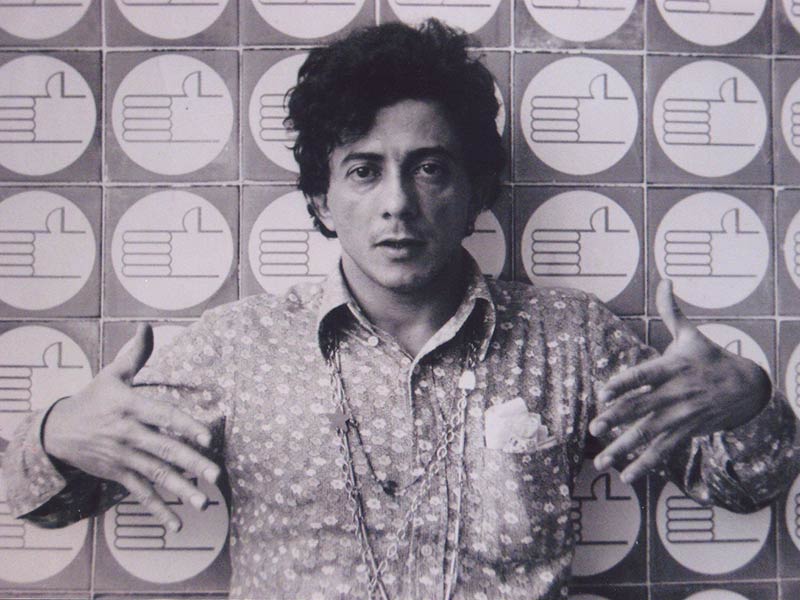 Christopher Dunn, a professor in the Department of Spanish and Portuguese, is continuing his research on Brazilian music and culture with a new book on musician Antônio José Santana Martins, known as Tom Zé. This January, Dunn received a competitive grant from the National Endowment for the Humanities (NEH), which will support the completion of a book titled Stray Dog in the Milky Way: Tom Zé and Brazilian Popular Music, to be published by the University of North Carolina Press.
"I've always wanted to create a book like this," explained Dunn. "While it will center on the life and work of Tom Zé, it will also tell a larger story about modern Brazil—from the 1930s, when he was born in a poor rural town, to the present moment of political crisis under the far-right government of Jair Bolsonaro." Dunn's research focuses on modern and contemporary Brazilian culture, and this will be his third book written over a 20-year period that explores the region's dynamic history.
Tom Zé, a pioneering musician known throughout Brazil and around the world, launched his career as a participant in the musical and cultural movement tropicália. While the movement was composed of films, literary works, and visual art, it was most known for its popular music and embracing the international counterculture of the late 1960s during a period of authoritarian military rule in Brazil. However, Tom Zé charted a different path than fellow tropicália musicians Caetano Veloso and Gilberto Gil, focusing instead on a more avant-garde and experimental approach to his music, and operating in the margins of the mainstream.
After believing his career had come to an end in the 1980s, Tom Zé's music was rediscovered by Talking Heads' musician David Byrne around 1985, soon after Byrne had begun re-issuing music from around the world on his own record label, Luaka Bop. Byrne made a compilation of Tom Zé's work in 1990, which caught the ear of music critics and eventually led to the revitalization of his career around the age of 55. Today, Tom Zé is 83, performing around the world, and creating new music.

Dunn's new work builds on his first book that focused on tropicália itself, as well as his second book that examined the counterculture of Brazil in the 1960s. "I've been talking with Tom Zé, collecting interviews, and working with him and has wife for the past thirty years," said Dunn. "I'm honored to receive the award from the NEH to create a book that really exemplifies how music intersects with many realms of cultural production, and am hoping this book will speak to people across many fields, from Brazilian cultural studies to musicology."
The National Endowment for the Humanities has provided $30.9 million to support 188 humanities projects nationwide this year. From digital projects for the public to infrastructure and capacity building in humanities organizations, grants have been awarded to community colleges, Historically Black Colleges and Universities, Hispanic Serving Institutions, and Tribal Colleges and Universities to help ensure that communities throughout the country have access to quality humanities education and experiences.