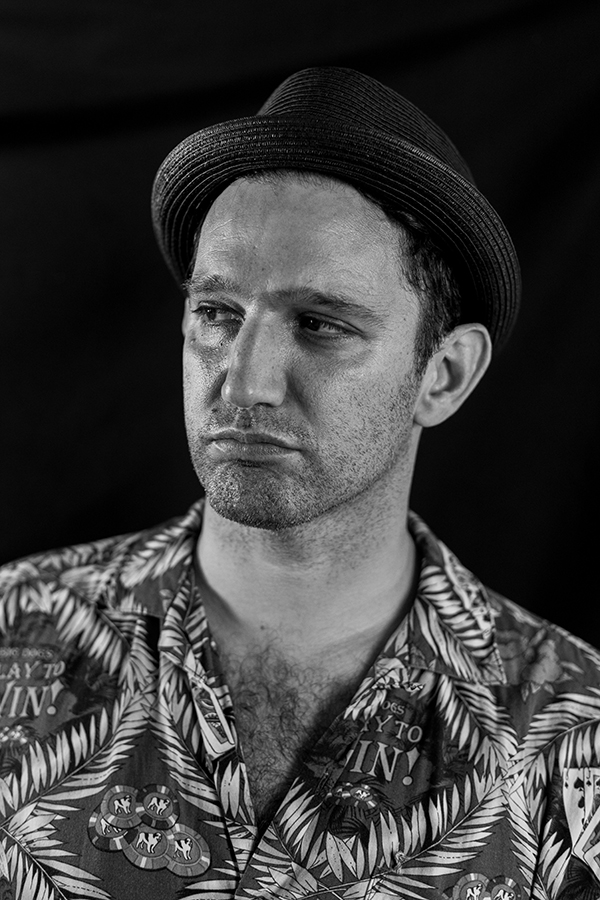 Whether performing independently, sharing the stage with friends, or promoting local and national musicians, liberal arts alumnus Daniel "Danny the Lip" Lippitt (A&S '99) carried his passion for music into every aspect of his life. This year, Lippitt's sister, Melanie Nathanson (NTC '89), and her husband Jeff Jackman founded the Daniel "Danny the Lip" Lippitt Scholarship to celebrate Lippitt's life after his long battle with brain cancer.
"When my husband I were talking about the best ways to honor Danny's memory, it all came down to the bond Danny and I had as friends and siblings, our connection as Tulane alumni, and our love for the great city of New Orleans and the music it brings to the world," said Nathanson. The Daniel "Danny the Lip" Lippitt Scholarship is awarded to one liberal arts student with an interest in music each year. "Even though Danny was not a music major at Tulane, two of his greatest passions were music and social equity," explained Nathanson. "My husband and I were able to speak with Danny about his vision for this grant before his passing. He was very focused on helping students gain the training and education to have successful music careers who might not otherwise have that opportunity."
Lippitt studied political science at Tulane and after graduating began working with the promotional music company Superfly, which was founded in New Orleans. Nathanson reminisces on how Lippitt, a musician himself, could be found playing harmonica in the streets of the French Quarter or hopping in to join various bands around town. Soon enough, he had his own stage name, "Danny the Lip," and bands, such as The Downlow. In 2002, Lippitt moved to Barcelona to teach English and share his music on an international stage, and he lived his entire adult life there.
"Danny loved music and shared his love for New Orleans and the city's music with the world through his own creative endeavors. We're happy his legacy lives on with this support for young musicians at Tulane," said Nathanson.