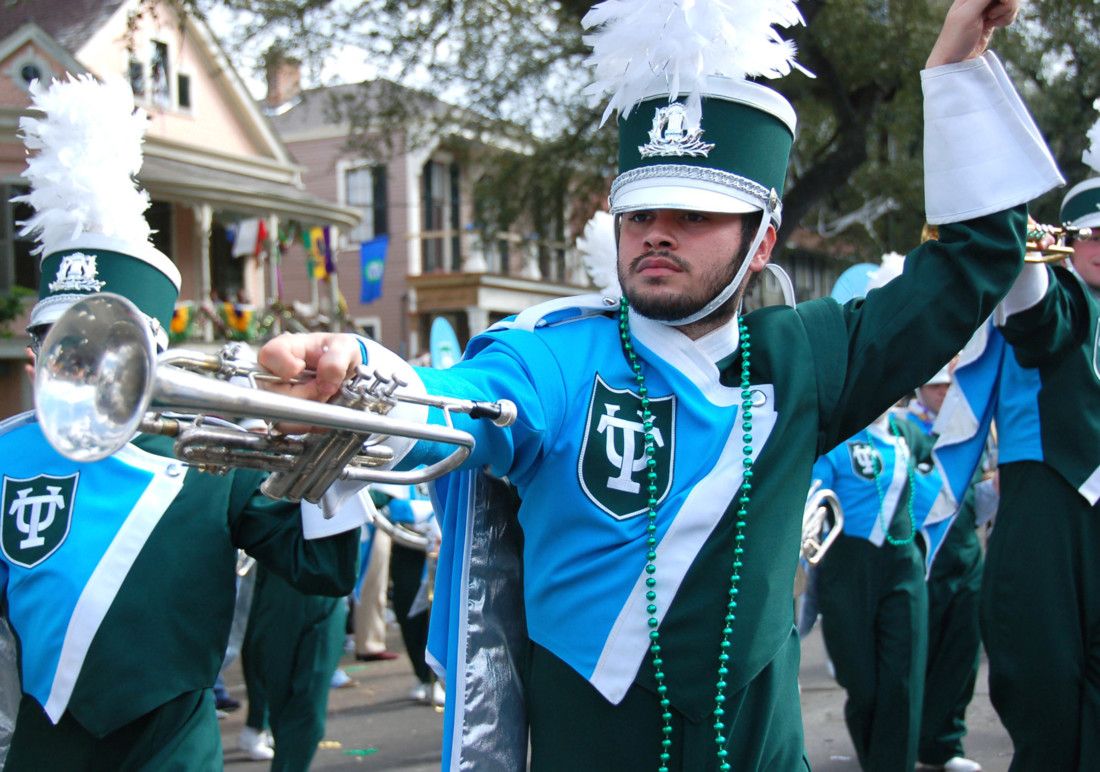 Catch the Tulane Marching Band in the following Mardi Gras parades this Carnival:
March 1 with Krewe d'Etat, 6:30 p.m., Uptown
March 3 with Krewe of Thoth, 12:00 p.m., Uptown
March 5 with Rex, 10:00 a.m., Uptown
In April, join the Tulane Concert Band for the Spring Concert Saturday, April 27 at 12:00 p.m. at the National WWII Museum, and Monday, April 29 at 7:30 p.m. in Dixon Hall. This year's concert theme is "Variations on America" and the repertoire asks the question: "What does American music sound like?" The program features composers Leonard Bernstein, Charles Ives, Aaron Copland, George Gershwin, Antonín Dvořák, and Philip Glass.
For more information on these events and more, visit http://www.tulaneband.org/newsevents.