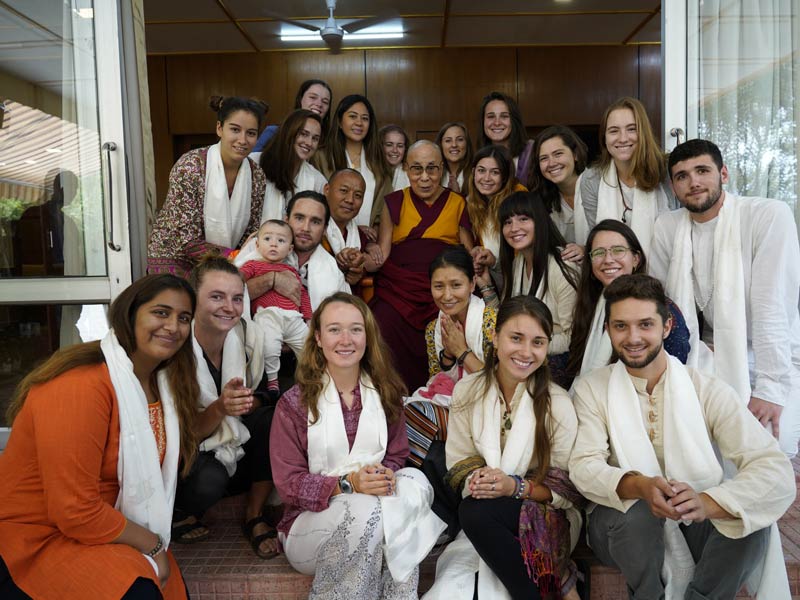 This summer I was one of sixteen undergraduate students who traveled together in India for five weeks through Tulane's Himalayan Experience Program. The program is centered around the community service course Philosophies of Nonviolence and Ecology (PHIL 3930), and has been offered through Tulane's Center for Public Service for eight years. Led this year by School of Liberal Arts Adjunct Lecturer in the Department of Philosophy Michael Smith, the Himalayan Experience allows students to explore new perspectives of the world and learn about the international relations between India and Tibet, as well as understand the region's permaculture and organic agriculture while practicing the principles of meditation and yoga.
This program is a unique study abroad experience, and having an open mind is required! The key to this trip was to work as a group and to let our curiosity guide us through the secrets of India. During our stay in Dharamsala, our home for the majority of the trip, the group worked closely with Tibetan refugees, learning about their experiences and providing them with tools to improve their English. We also connected with Mother Nature for five weeks and had the opportunity to take a three-day hike up the Triund Trek. Professor Smith, spiritual monk Tsering Phuntsok, two program assistants, Anna Miller and Lilla McMillan, daily yoga and meditation teacher Pema Chime, and all of the guest speakers amazed us with their incredible stories and their impressive backgrounds. This year, we also met extraordinary individuals such as scholar, activist, and author Vandana Shiva, and the Dalai Lama, and had the opportunity to participate in three days of teachings in the temple of His Holiness.
All of the people we met during this once-in-a-lifetime adventure taught us life lessons and opened our hearts. We found fascinating resources along this journey through Professor Smith and our group, and we were able to express our feelings and experiences though journal assignments and group talks.
For more information about the Himalayan Experience Program, visit the program site or email Megan Straughen (mstraughen@tulane.edu), Senior Program Coordinator in Tulane's Center for Public Service.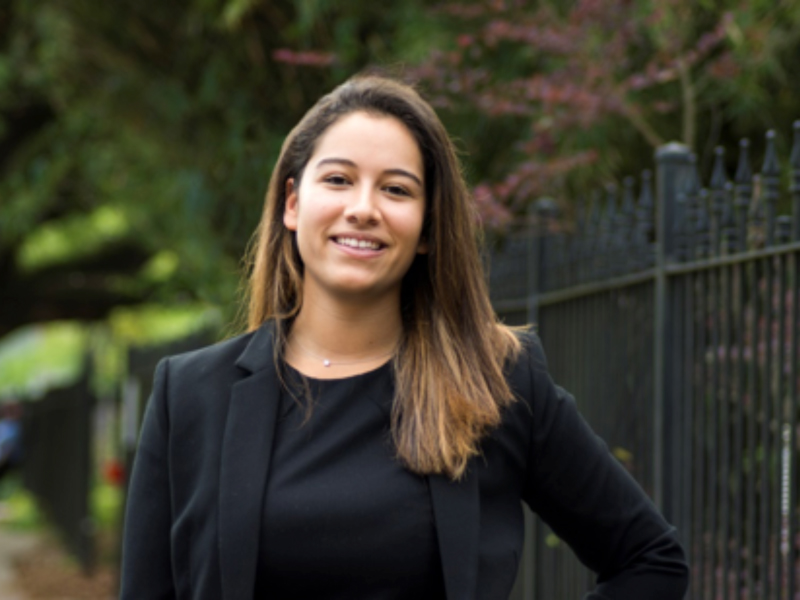 Elise Genoux (SLA '19), a former student-athlete, is completing a double major in Communication and Political Science/International Relations. Genoux participated in the Tulane Himalayan Experience Program in India in summer 2018. Originally from Versailles, France, she is hoping to be accepted into the famous law school of SciencesPo in Paris to continue her studies.