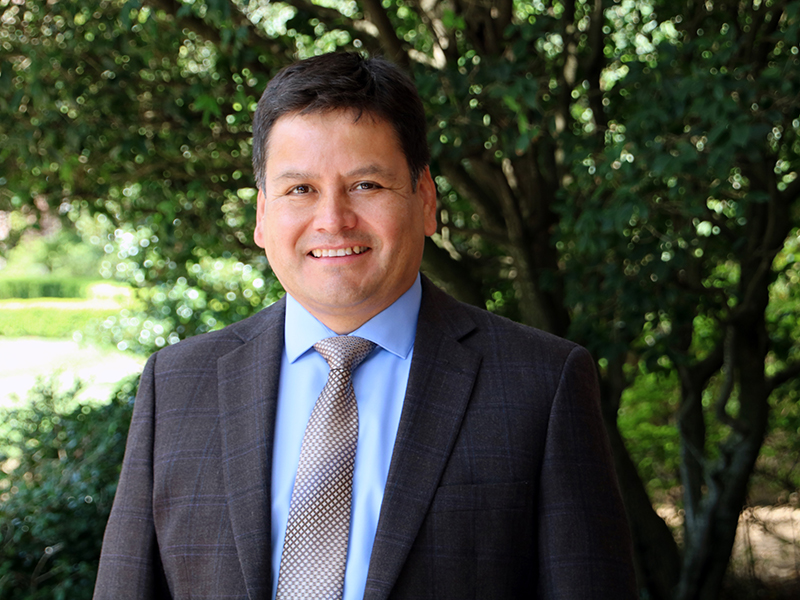 Moisés Arce, the new Cowen Chair in Latin American Social Sciences and professor of political science in the School of Liberal Arts, investigates the politics of resource abundance. From oil to minerals, Arce studies how politicians and companies exploit natural resources and the social conflicts that occur in response to their extraction. His research also draws attention to the benefits of resource-based growth policies in improving livelihoods, particularly in areas that are distant from large, populated regions.
As Arce describes, this work crosses many disciplines and includes a variety of voices. "I really see my work bridging three disciplines. First, political science—how do you get politicians to approve of a project, and who are the winners and losers in these types of concessions? Second, this work intersects sociology when you consider the resistance of social actors because of disputes over water and land rights surrounding resource extraction projects. And lastly, political economy is a big part of the conversation due to the economic model involved, at times, with national and international political implications."
Arce joined Tulane's faculty from the University of Missouri and has a joint appointment with the Roger Thayer Stone Center for Latin American Studies. "For someone who studies Latin America, this is a dream job. I will be working with faculty who do excellent work on Latin America and bring great visibility to the university. And there are incredible resources here, from the libraries to research centers like the Stone Center and the Center for Inter-American Policy & Research (CIPR), so this is a great place to be."
Students in Arce's comparative politics course this fall can expect to draw important connections between politics in developing countries to current events and policies in the U.S. Emphasizing Latin America in his own research, he often calls upon the region's richness in natural resources to talk about many political situations. Arce also expressed that the class will review case studies on a few large corporations that are operating in Africa and Latin America, and together they will look into the companies' business practices and social performance. Having done research on the political consequences of oil and mineral abundance, Arce is interested in furthering his research and discussing the dependence on oil in Louisiana and Texas.
"My job as a professor is to prepare students to be global citizens. Teaching students about politics and events in developing countries in conversation with what is happening in the U.S. helps the students gain a greater understanding of the world around them."