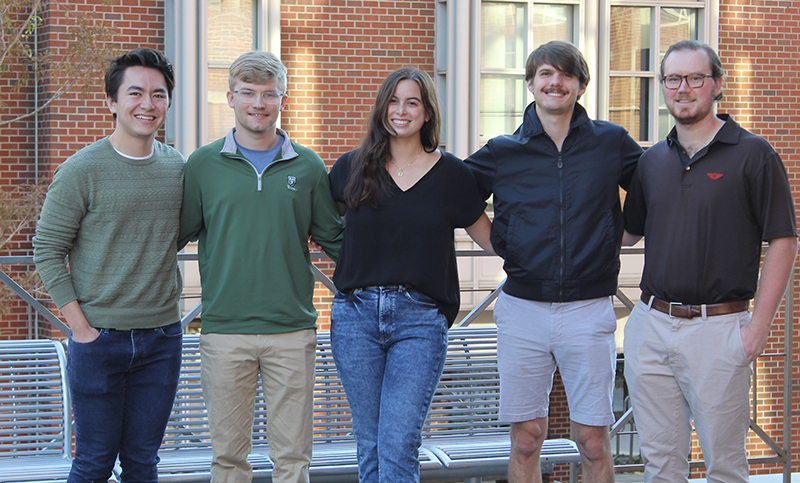 Over the course of my studies at Tulane, I have encountered so much intriguing academic scholarship in my classes. However, I am sometimes left wondering: What application might this research have outside of an academic setting?
Tulane's Wave Center for Policy and Enterprise seeks to bridge this gap. As a non-partisan student-led think tank, Wave Center's focus is on using research to identify problems and promote practical solutions to today's real-world social and political issues.
My own research interests lie in the study of immigration. Having spent a significant portion of my childhood living abroad in both London and Singapore, the subject of immigration is personal to my own identity. In my final year of undergraduate study at Tulane, I wrote an honors thesis analyzing how immigration may (and may not) contribute to rising inequality.
Wave Center has provided me with a platform to transform my research on immigration and more into advocacy. In the summer of 2020, during the height of the COVID-19 pandemic, the Trump administration announced plans to restrict international students from studying in the United States. In response to this sudden change in policy, I joined a group of students involved with Wave Center to draft a policy primer discussing the merits of international education. We researched the social and economic benefits international students bring to American universities and advocated for potential solutions to promote a greater international student presence in the United States. Our proposed solutions recognize that change can come from a variety of different avenues—local or national, public or private.
But Wave Center's work extends beyond just research. The organization also understands the importance of public outreach and education, and hosts events featuring speakers to share their perspectives with the Tulane community. Recent speakers have included a Holocaust survivor, a North Korean defector, and a Hong Kong democracy activist. In late October, we organized a City Council forum where council members and candidates were able to discuss their views on a variety of local New Orleans issues.
My involvement with Wave Center undoubtedly has been a highlight of my Tulane experience. Not only has it given me an outlet to create policy primers and publish my research for a broad audience, it also has encouraged me to consider the practical implications of my work. By putting research into practice, Wave Center helps empower students to become changemakers in their community.
Jonathan Ogawa (M.A. '22) received his undergraduate degree from Tulane in 2021 and is continuing his studies in economics as a 4+1 master's student. He volunteers teaching ESL to immigrants and refugees in the New Orleans community and is in the process of applying to law school, after which he aspires to work in the field of immigration law. In his free time, Jonathan enjoys playing soccer, reading biographies, and running.