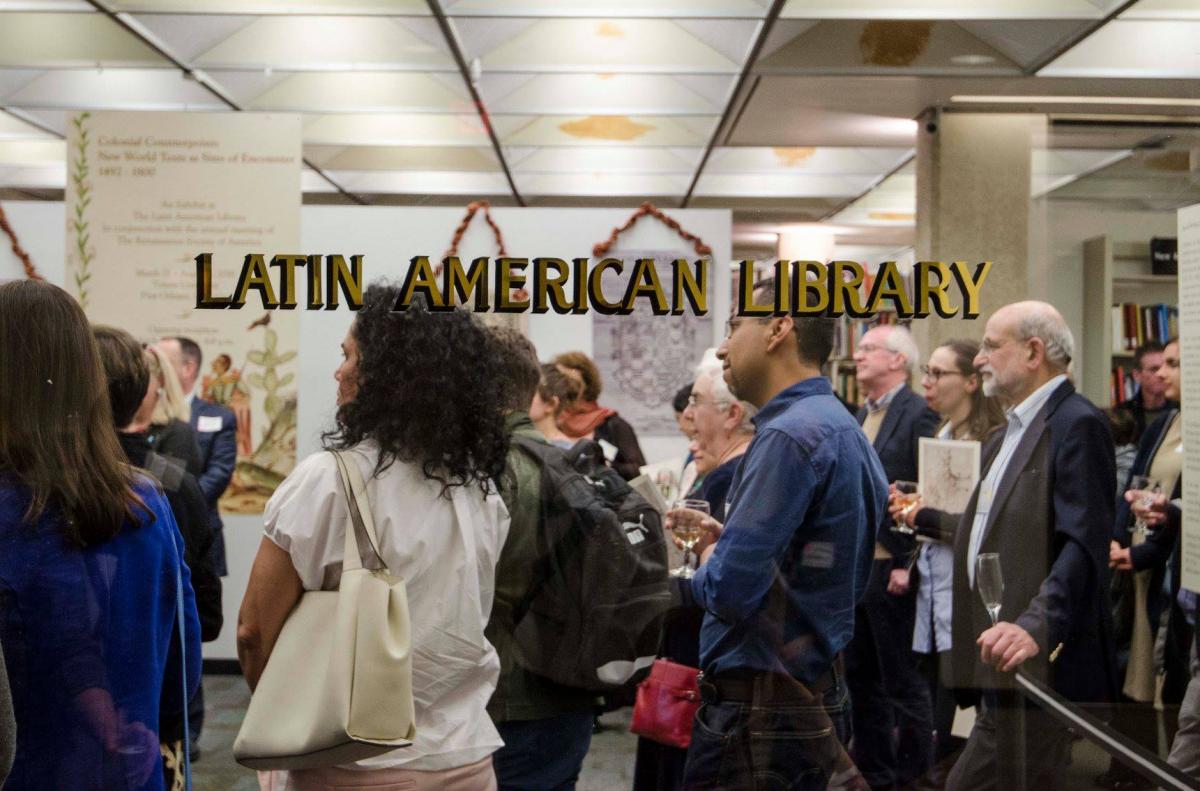 The Renaissance Society of America (RSA) held its 64th Annual Conference on March 22nd – 24th, 2018, hosted by Hilton New Orleans Riverside and sponsored by Tulane's Latin American Library, the New Orleans Museum of Art, and SEL Studies in English Literature. The largest international society dedicated to the study of the era 1300-1700, RSA is a prestigious platform for scholars of various disciplines in the liberal arts to present current research projects and new directions for their respective fields.
RSA 2018 commenced on March 21st with a concert at the Immaculate Conception Church and receptions at the Latin American Library and the New Orleans Museum of Art. The exhibit featured at the Library included items from its world-renown collection, including original Mesoamerican painted manuscripts as well as some of the earliest products of sixteenth-century Spanish American presses. The conference itself featured a full program of nearly 600 formal papers, roundtable discussions, and plenary sessions delivered by distinguished, junior, and independent scholars, museum professionals, and doctoral students from various countries, institutions, and disciplines.
Notable topics ranged from panels on music and devotional paintings in medieval Ethiopia, to "sacred geographies" in Aztec Mexico; from roundtables on interdisciplinary research on the global Renaissance, to ideas on incorporating the oft overlooked south of Italy in teaching methods. Faculty from Tulane's Medieval and Early Modern Studies (MEMS) program in particular was well represented: Professor Holly Flora delivered a paper on gender and emotion in a Trecento illuminated manuscript, and Professor Stephanie Porras organized a session on knowledge production in early modern print culture. Doctoral students' papers were also accepted to the conference: Lucia Abramovich presented on collecting Spanish colonial art at the New Orleans Museum of Art, and Jennifer Saracino presented on cosmography and cartography in colonial Mexico City.
Each year RSA provides a platform for students and scholars alike to share their research and create exciting new connections with colleagues that cross disciplinary, linguistic, and international borders. We are most fortunate to have had the opportunity to welcome the conference in New Orleans, particularly given the city's cross-cultural and multilingual heritage.
The Renaissance Society of America's 65th Annual Conference will take place spring 2019 in Toronto, ON.