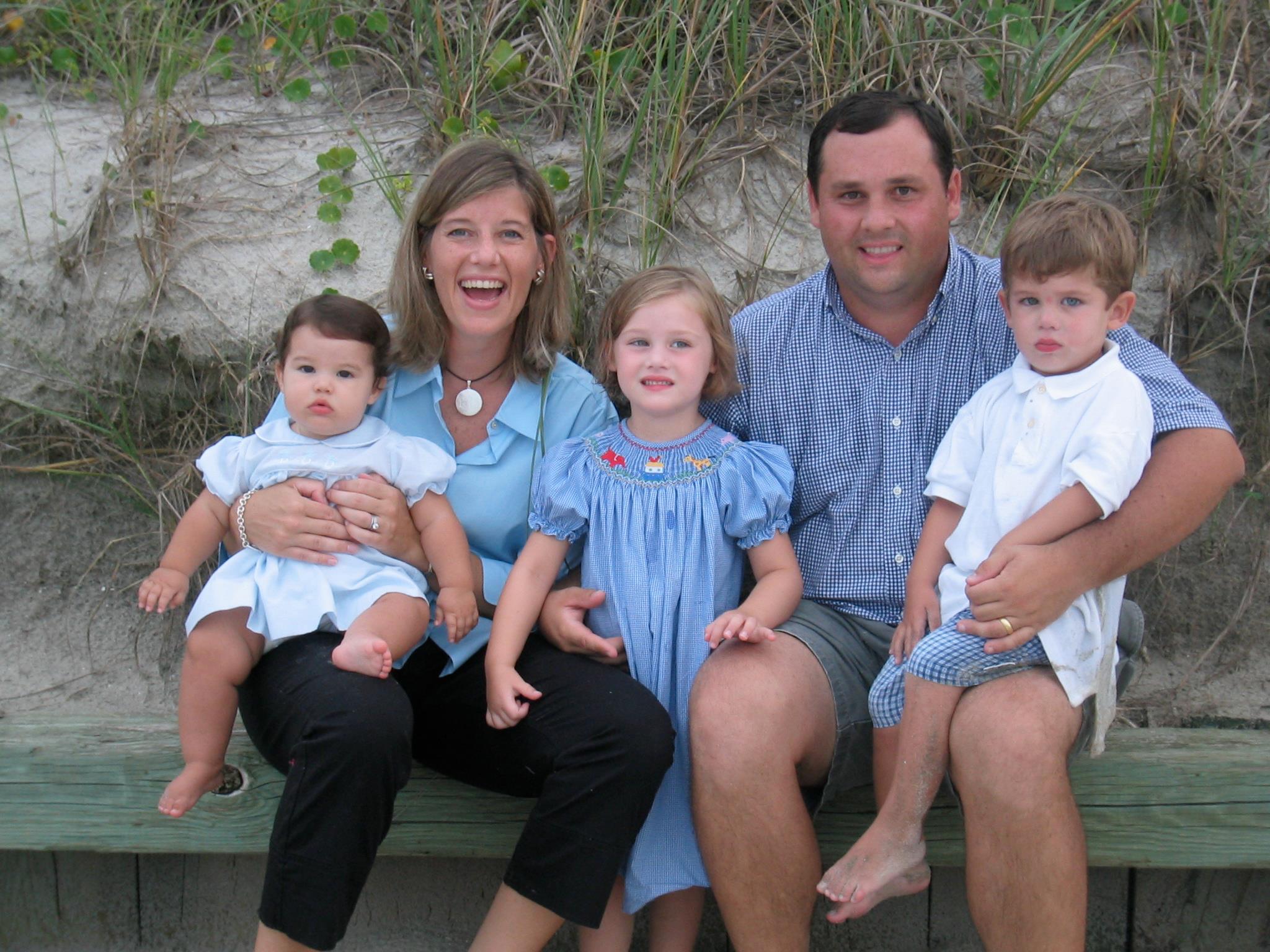 Linda Fisher Reese (NC '91) came to Tulane University in 1987 from Raleigh, North Carolina. As her interest in English and the liberal arts grew during her time at the university, she became active in the Kappa Kappa Gamma sorority and made many new friends in New Orleans. During her sophomore year, she met Ted Reese (E '92), who she later married.
After graduating Tulane, she and Ted began their careers and moved between Houston and Charlotte. Linda worked both at Tulane and Rice University as a college admissions officer, and during this time they had three children. Unexpectedly in her mid-thirties, Linda was diagnosed with brain cancer and passed away at the young age of 37. "Through the entire process, the kids and I found different ways to fight back and support cancer research," Ted explained. After spending about five years raising money for organizations dedicated to fighting cancer, Ted and the family decided it was time to create a more specific opportunity in Linda's name. They began working with Linda's sorority sisters and close friends after inspiring conversations at the couple's 20 year reunion gathering. A few years later, the family founded the Linda Fisher Reese Memorial Scholarship at Tulane.
The scholarship supports the liberal arts education of one female student from more than 300 miles from New Orleans who is also a member of a panhellenic sorority. Since it's founding, the scholarship has been awarded to six students. "This is really about helping emulate Linda's formative experiences at Tulane, and the incredible, supportive friendships that developed during her time there," said Ted.
This close group of friends, which Ted refers to lovingly as the Tulane Mom Group, traveled to be with Linda as she underwent chemotherapy, and later committed to helping the family with every aspect of life after her death. Through their efforts, friends and family raised more than $30,000 within thirty days of launching the scholarship fund in 2013. "It was breathtaking for us," said Ted. "And now, to watch this fund develop, to see that a deserving student receives support in her honor, and also to see who is donating to the fund, is incredible." The scholarship is in perpetuity, meaning family, friends, and inspired givers continue to donate on an annual basis—as the fund grows, the support for Tulane students grows.
"One of Linda's biggest loves was Tulane, which brought us all together," said Katy Bell Miller (B '91), a Tulane alumna who was close friends with Linda. "She was such a loving, giving person. This scholarship supports a young woman in financial need, which Linda would have benefitted from as well, and it really helps keep her legacy alive—it is a beautiful reminder of who she was and what she stood for."