Creative Premedical Scholars Program
Description:
The Creative Premedical Scholars Program seeks students who want to major in the liberal arts at Tulane and pursue a career in medicine after graduation. Successful applicants receive guaranteed admission to Tulane's School of Medicine and are not required to take the MCAT. Relieved of the pressures that often accompany preparation for the MCAT and applying to medical school, Creative Premedical Scholars are free to invest in a course of study within the humanities, arts, and social sciences.
For eligibility and the application process, see: https://advising.tulane.edu/planning/pre-health/programs
Please be advised that meeting the eligibility requirements in no way guarantees admission to the program or the Tulane School of Medicine.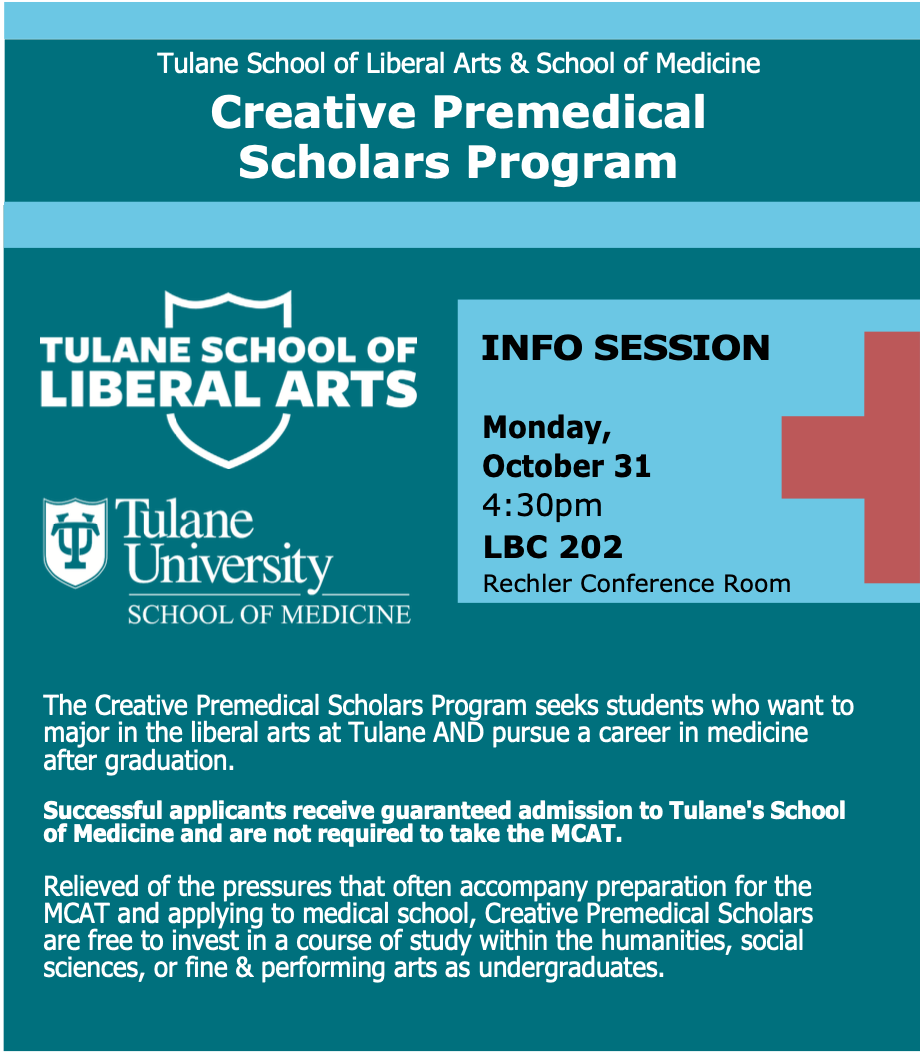 Creative Medical Scholars Information Session
Monday, October 31, 2022 at 4:30pm CST
LBC 202
Contact kpaige@tulane.edu for more information.