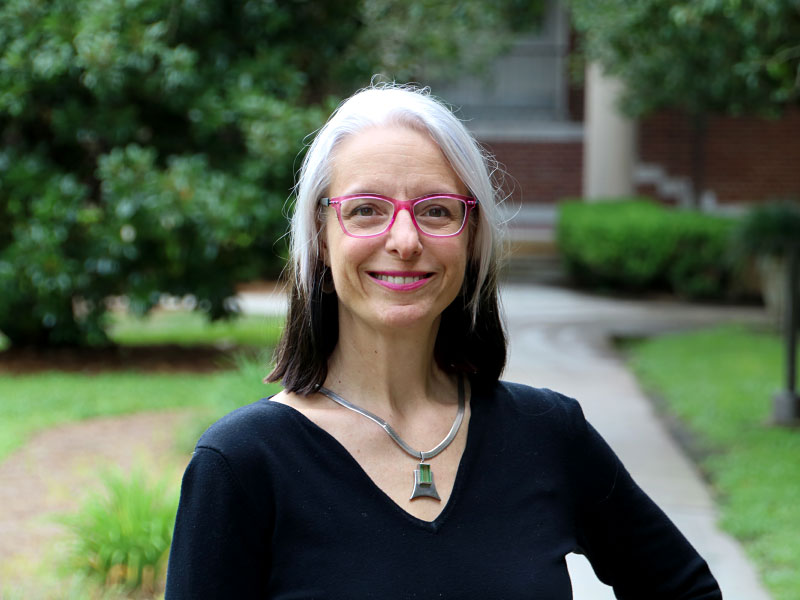 Education
University of California, San Diego, Ph.D.
Biography
Vicki Mayer is Professor of Communication. Her research encompasses media and communication industries, their political economies, infrastructures, and their organizational work cultures. Her publications seek to theorize and illustrate how these industries shape workers and how media and communication work shapes workers and citizens. Her theories inform her work in the digital humanities and pedagogy, most recently on ViaNolaVie and NewOrleansHistorical.
Research Interests
Communication and media industries
Community and alternative media
Critical political economy
Cultural geographies and histories of media
Identity and media
Media production studies
Media audiences and consumption
Regional communications infrastructure and development
Selected Publications
Almost Hollywood, Nearly New Orleans: The Lure of the Local Film Economy. Berkeley: UC Press, 2017.
With S. Alexander, F. Durham, A. L. Lawrence and C. Anderson, The Times-Picayune in a Changing Media World: The Transformation of an American Newspaper. Lanham, MD: Lexington Books, 2014.
Below the Line: Producers and Production Studies in the New Television Economy. Durham, NC: Duke University Press, 2011.
Producing Dreams, Consuming Youth: Mexican Americans and Mass Media. New Brunswick, NJ: Rutgers University Press, 2003.
Courses
Media Analysis
Technology Analysis
Alternative Journalism
Media Histories
Special Topics: Creative Labor, Hollywood South, The Public Intellectual 2.0