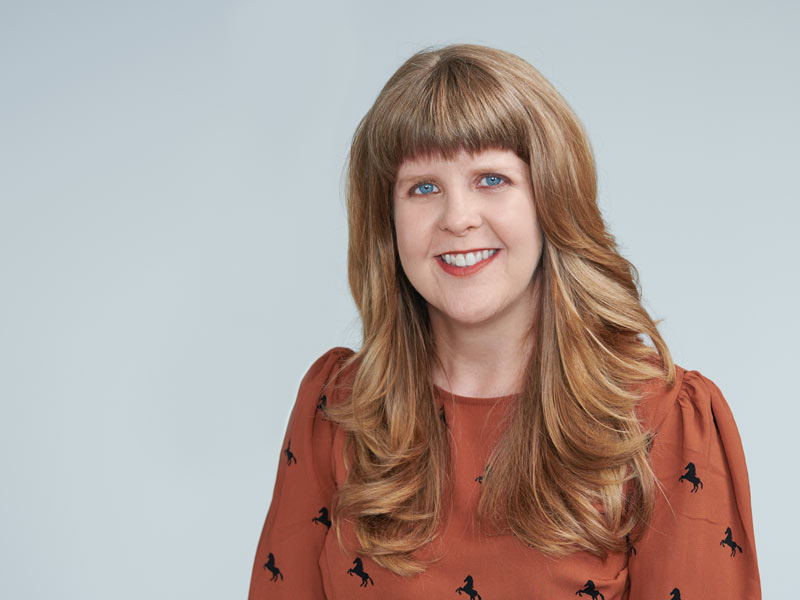 Education
MA, Journalism and Communications, University of Florida
AB, English Language and Literature, University of Chicago
Biography
Jolene Pinder is a documentary producer and veteran arts administrator with 15 years of experience in the independent film space. As a member of the Strategy, Leadership & Analytics Minor faculty, she teaches the gateway SLAM course along with courses in leadership, fundraising and sponsorship—as well as a film festivals course that inspired the inaugural Tulane Student Film Festival in 2022.
Before coming to Tulane, Jolene served as the executive director of Kartemquin Films (KTQ), a prominent 56-year-old nonfiction film organization in Chicago, where she was an executive producer on several KTQ projects released in 2020. Prior to KTQ, Jolene helped launch and served as the inaugural executive director of #CreateLouisiana, a grantmaking and mentorship non-profit designed to champion Louisiana talent in film. Recent grantees supported through #CreateLouisiana have attracted national attention, including 2019 Tribeca multi-award winner Phillip Youmans for his film Burning Cane.

From 2011-2017, Jolene helmed the New Orleans Film Society (NOFS)—the producer of the Oscar-qualifying New Orleans Film Festival (NOFF)—during a six-year period of unprecedented growth. She worked with staff and board to refocus the identity of the New Orleans Film Festival to become a premier festival committed to highlighting Southern voices and spotlighting a diverse community of directors from around the world. At NOFS, Jolene launched signature programs to support Southern storytellers and advocate for a more equitable, inclusive landscape, including the Emerging Voices Directors Lab, the Southern Producers Lab and South Pitch.
For four years prior, Jolene worked at Arts Engine / Big Mouth Productions in NYC as a documentary film producer and Director of the Media That Matters Film Festival. In 2018, she produced the documentary short, "All Skinfolk Ain't Kinfolk" (dir. Angela Tucker) about the 2017 New Orleans mayoral election, which premiered at DOC NYC. Other documentary producing and associate producing credits include: (A)sexual (premiered at Frameline Film Festival), Arctic Son (broadcast on POV), Election Day (broadcast on POV), Pushing the Elephant (broadcast on Independent Lens), Terra Blight and the forthcoming documentary Hollow Tree (a recent Sundance Institute, Fork Films and IDA grantee). Her short film "Little Fountains" (co-directed with Josh Solondz) screened at MoMA as part of Documentary Fortnight. Her graduate thesis film "Bismillah" (co-directed with Sarah Zaman) won the Student Emmy in the documentary category in 2008 and was broadcast on Al-Jazeera that year.

Jolene is a past board member of Court 13 Arts and NOVAC and was a founding member of the Film Festival Alliance and the Alliance for Louisiana Filmmakers, an inaugural fellow in the UnionDocs Collaborative Studio, and has juried film festivals across the country.