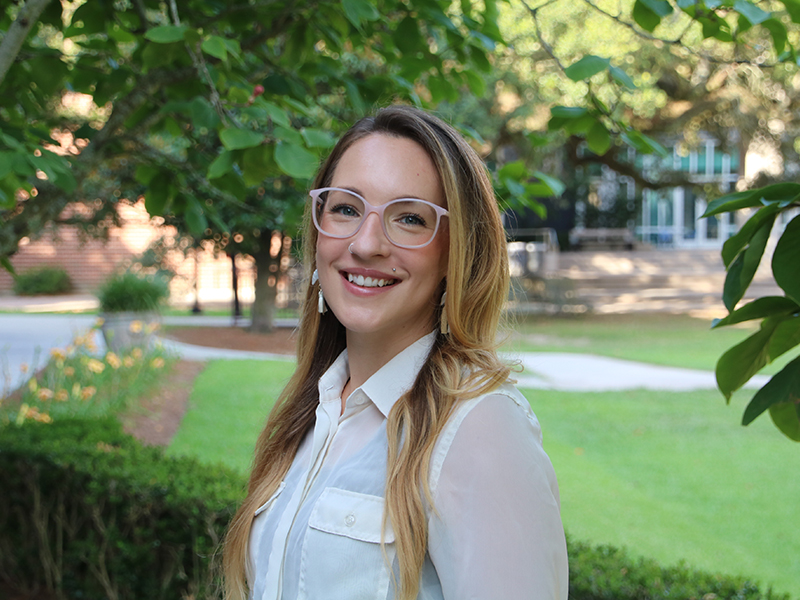 Education
Ph.D., Gender Studies, Indiana University
Biography
Research Interests
Professor Krystal Cleary conducts her research at the nexus of critical disability studies, media studies, and intersectional feminist and queer theory. Her research focuses on representations and discourses of disability in popular culture with a particular focus on reality television. She is presently at work on a book that brings critical disability studies to bear on reality television. The project develops a crip interpretive approach to the genre to illuminate how reality TV, from its narrative impulses to its popular and critical receptions, is structured by a logic of dis/ability.
Awards
The April Brayfield Outstanding Faculty Teaching Award (School of Liberal Arts, Tulane University, AY 2022-2023)
Accessibility Faculty Ally Award (The Goldman Center for Student Accessibility, Tulane University, AY 2018-2019)
Selected Publications
"'Some Decks May Be Stacked Against Us, but This Deck is Ours': Justice-Centered Tarot in and Against the New Age." The Witch Studies Reader. Ward, Jane and Soma Chaudhuri, eds. (forthcoming, Duke University Press).
"The Feminist Keyword Project: Literature Reviews as Feminist Praxis." (forthcoming, Feminist Pedagogy).
Cleary, Krystal and Hilary Oullette (student co-author). Review of Crip Camp and The R-Word. Films for the Feminist Classroom 11.2 (Fall 2022). Web.
"Disability Studies." Feminist Media Histories 4.2 (Spring 2018): 61-66.
"One of Us?: Disability Drag and the Gaga Enfreakment of Fandom." Disability Media Studies: Media, Popular Culture, and the Meanings of Disability. Ellcessor, Elizabeth and Bill Kirkpatrick, eds. New York: New York University Press (2017), 177-196.
"Misfitting and Hater Blocking: A Feminist Disability Analysis of the Extraordinary Body on Reality Television." Disability Studies Quarterly 36.4 (2016). Web.
"Feminist Theories of the Body." The Wiley Blackwell Encyclopedia of Gender and Sexuality Studies. Naples, Nancy, ed. Malden, MA: John Wiley & Sons, Ltd., 2016.
Interests
Critical and feminist disability studies
Reality television
Popular culture studies
Gender and sexuality studies