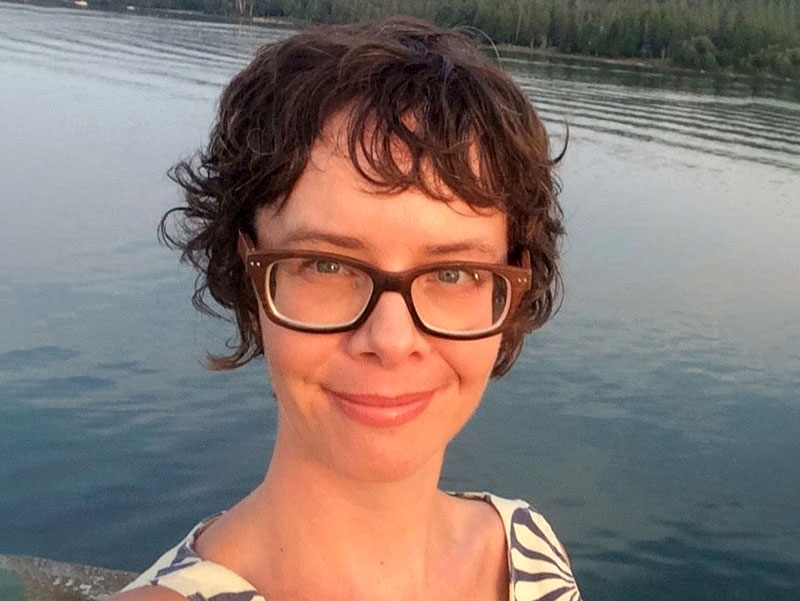 Education
University of Chicago, PhD
Biography
I am a media ethnographer with research interests in cinema and censorship, gender and media piracy, digital media and disinformation, transnational media, and post/socialism, and a decades-long ethnographic commitment to Cuba in its multiple global geo-political contexts (the Caribbean, Latin America, Asia and the Americas, the socialist world, and the Global South).
My first book, Fidel between the Lines: Paranoia and Ambivalence in Late Socialist Cuban Cinema (Duke UP, 2019) demonstrates how allegory both enables and constrains public debate, especially in socialist, authoritarian, and Global South contexts. Drawing on over a decade of ethnographic fieldwork as well as textual analysis and archival research, I show how Cuban filmmakers skirted state censorship by turning to allegory. In the 1990s and 21st century, however, these efforts came up against new forms of suspicion fueled by openings to the global market and the rise of digital technologies. Whereas filmmakers often aimed to articulate an ambivalent relationship to state socialism, audiences reduced their work to complicity with the authoritarian state or the global market and rendered criticism itself suspect. Contra scholars who have argued against depth or allegorical modes of interpretation—known as "paranoid" or "symptomatic" readings—my work instead shows how audiences and artists are themselves engaged in such interpretations. To understand how cinema and other arts shape the public sphere and imaginable political futures, I argue, it is these everyday struggles over allegory that we must track. Fidel between the Lines was named a 2020 Choice Outstanding Academic Title and was funded by the Social Science Research Council, the Social Sciences and Humanities Research Council of Canada, and the Fonds de recherche du Québec. This project has also led to research and writing on digital activism, disinformation, and state news media in Cuba.
My second book project, tentatively entitled Waiting for the Copy: Gender and Digital Media Piracy in Cuba, explores how gender structures informal media economies. Media piracy has long been the dominant means through which much of the world accesses global media, yet the essential role that gender plays in this critical informal sector has been overlooked. My research addresses this gap through an ethnographic study of Cuba's innovative "paquete," almost one terabyte of pirated digital media that is downloaded daily and circulated across the archipelago over hard drives and flash drives, thereby circumventing Cuba's limited internet infrastructure and displacing state control over media distribution for the first time since the 1959 revolution. I show how women's search for global entertainment and their affective labor structure the daily operations and infrastructure of media piracy even as this informal media network is controlled by men, and how media piracy provides women with the means to endure crisis and imagine a future that might be otherwise. Ultimately, Waiting for the Copy "provincializes" discourses of the digital. Whereas scholarly and popular discussions treat Global North experiences of digital media as universal, my research explores the transformative and quite different dynamics on the other side of the digital divide—and, crucially, factors gender into this account. This research has also led to publications on neoliberal solidarity and K-Pop as well as race, gender, and South Korean popular culture in Cuba. Waiting for the Copy is funded by the Wenner-Gren Foundation, the National Science Foundation, and the Louisiana Board of Regents (ATLAS Program).
I have also begun work on a third book project, which theorizes the aesthetics and politics of a previously unidentified film genre—the bureaucrat comedy—as it has developed in state socialist and liberal capitalist contexts from the nineteenth through the twenty-first centuries. My article on socialist bureaucrat comedies, "Death to Bureaucrats! The Socialist Bureaucrat Comedy from the Soviet Union to Cuba (1928-1966)," was published in Discourse. My writing has also appeared in Social Text, boundary 2, the International Journal of Cultural Studies, Mediapolis, and Cultural Anthropology's Fieldsights.
After graduating with a Joint PhD in Anthropology and Cinema and Media Studies from the University of Chicago, I served as a postdoctoral fellow in Diaspora Studies at Johns Hopkins University, and as faculty in the University of Manitoba's Department of Anthropology. At Tulane, I teach courses such as Cross-Cultural Analysis, Ethnography of Digital Media, Women's Media Cultures, Media and the City, Media and the Public Sphere, and Cuban Cinema. My courses typically center one of my three main methodological approaches (media ethnography, textual analysis, critical social theory) and are designed to expand students' understanding of how media intersects with power and difference in contexts around the world while also training them in concrete research methods, project design, and writing skills. I enjoy mentoring undergraduate and graduate student and have supervised theses related to media ethnography; Global South and Latine/Latin American cinema and digital media; and LGBTQ+ digital media.
Courses
Cross-Cultural Analysis
Ethnography of Digital Media
Media and the Public Sphere