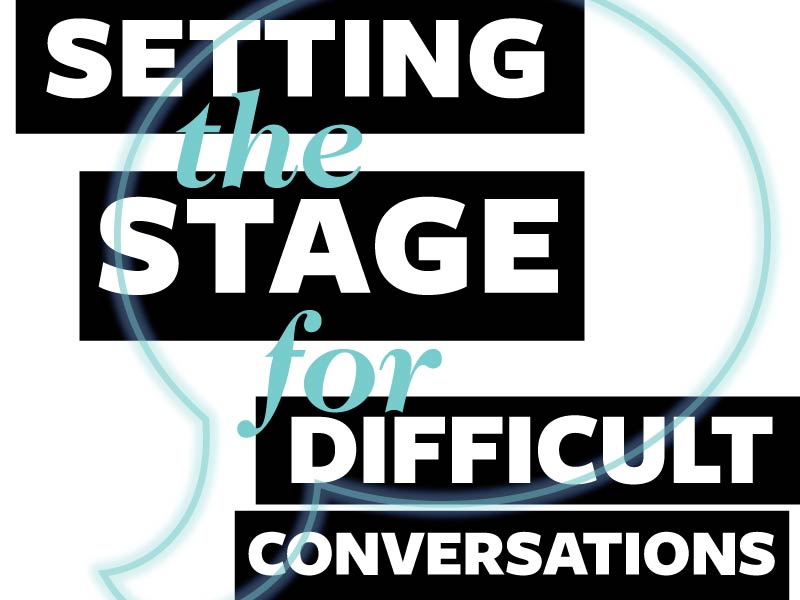 "One of the greatest strengths of our theatre department is that it is comprised of a group of people working cumulatively to problem solve and create," said John (Ray) Proctor, an assistant professor in Tulane's Department of Theatre and Dance. "We have students whose majors are all across the board, from biomedical engineering to physics and dance; people who want to study acting because they love acting, because they are passionate about it. This makes our work together fascinating."
Joining Tulane in 2016, Proctor has an active career writing, directing, producing, and acting in plays across the country. His work focuses on what happens during the creation of theatrical productions, centering on the semiotics of race on stage. "By default," Proctor explains, "the American theatre cannon is comprised of a majority of white playwrights and white theatre history, and the fact is that audiences read the presence of race on stage. We're moving to a place where we are no longer color-blind casting, but color-conscious casting; asking in what ways race and gender change a role."
Assistant Professor Jenny Mercein, who also joined the Department of Theatre and Dance in 2016, shares Proctor's dedication to activating the stage as a space for considering the specifics of racialized and gendered identities. Whether prioritizing texts by marginalized voices on their syllabi or ensuring discussions of race and gender can occur openly and respectfully in the classroom, Mercein and Proctor continue to question the historic norms of their discipline. Mercein was trained as an actor, and while she remains involved in theatre and television, like Proctor, she loves teaching and working on projects that inspire dialogue on important contemporary issues. Since 2018, Mercein has been involved in Roleplay, a live theatrical production and documentary project about sexual violence created collectively by Tulane students and the local theatre company Goat in the Road. Working together, the students and their mentors, including former Tulane adjunct professor Darci Fulcher and documentarian Katie Mathews, developed Roleplay in response to the startling results from the university's 2017 Sexual Misconduct Climate Survey that revealed 41% of female students and 19% of male students experienced sexual harassment while at Tulane.
If we look at the root of the protests that are happening around the world, I think we have a responsibility as a theatre department to represent the patchwork that is America.John (Ray) Proctor
Proctor and Mercein continuously advocate for plays that engage with the world as they work with faculty across their department to plan a full season for the stage. "It is a wildly difficult process," Proctor explains, "because we are serving our students and our students have different needs, from costume design, to acting, lighting, and more." Generally, a committee of about six individuals, ranging from faculty to undergraduate and graduate students, come together to review proposed productions from across the department. However, for the 2020- 2021 season, the department decided to join The Jubilee—a yearlong, nationwide theatre festival featuring work generated by those who have historically been excluded—at the suggestion of fellow theatre professors Amy Chaffee and Monica Payne.
As with most aspects of life, the Covid-19 pandemic changed their plans. Rather than have a live production in Fall 2020, Mercein proposed hosting a festival of short plays online. "And in the tradition of improv theatre," Mercein explained, "we said yes and let's make those five plays on the theme of social justice." REFRAMED 2020: A Festival of New Plays on Social Justice took place in October 2020 and allowed participants to respond to the events of 2020 through five new ten-minute plays. The fact that the plays were rehearsed and performed online also enabled the department to invite Sylvia Cervantes Blush, Timothy DuWhite, Zhailon Levingston, Lori Elizabeth Parquet, and Zury Ruiz—five professional BIPOC (Black, Indigenous, and People of Color) directors and playwrights in New York and Los Angeles—to work with the students.
These decisions bring Proctor back to a quote form playwright Lynn Nottage, whose play Intimate Apparel the department staged last year: "Representation is activism." Proctor clarified, "If we look at the root of the protests that are happening around the world, I think we have a responsibility as a theatre department to represent the patchwork that is America." To do so, Proctor and Mercein explain, means moving beyond adding one voice. It means examining the environment on stage, in the classroom, and in the world by engaging individuals who are represented on stage and investigating what it means to be the 'other' in these spaces. To achieve this, the faculty prioritize creating spaces that are safe for each and every person. Proctor explains, "An actor has to feel safe being vulnerable while acting and rehearsing, safe enough to explore brave choices. Sometimes it is both difficult and complicated being the only person of color in a cast, company, or department, and those entities need to become aware of and sensitive to the fact that our individual perspectives inform our interactions and experiences in creative processes."
Engaging in these discussions about race, gender, and power in the classroom, Mercein and Proctor believe they will make an important impact at Tulane and beyond, particularly by incorporating the perspectives of a more diverse audience in New Orleans and around the world. And they see the REFRAMED productions as an important aspect of taking a leap into these difficult discussions. "Just because talking about race and gender is challenging doesn't mean we can avoid these conversations," said Proctor. "I think we in theatre— with all of our different backgrounds—get to play, explore, and create experiences that help us get through the most complicated times. And out of these experiences, we develop a vocabulary to have difficult and important conversations."
Students and faculty, guest writers and directors, and members of a local theatre community all collaborated virtually for the fall 2020 semester to create Reframed 2020, an online festival of short plays.