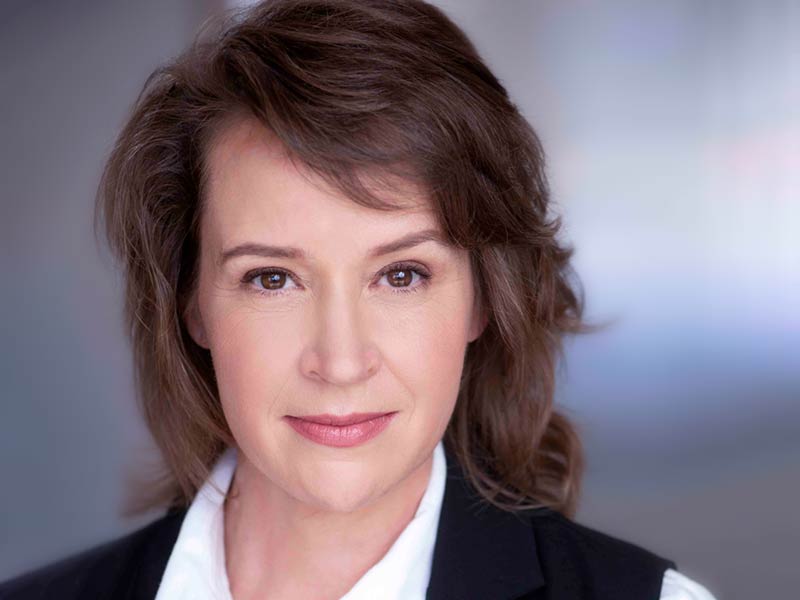 Education
MFA, University of San Diego
Biography
Amy Chaffee is an actress/singer/playwright/director and clown and has worked in professional theatre since childhood. Her plays have been seen on 4 continents. She has taught voice and acting at UCLA, CSU-Long Beach, and CSU-Northridge and guest taught at the Central School of Speech and Drama, Yale School of Drama, and Royal Academy of Dramatic Arts. She holds a BFA from NYU's Tisch School of the Arts and an MFA from USD/Old Globe Theatre.
As a research practitioner, Amy has acted in films, soap operas, and episodic television in addition to being a voice actor. She was a Founder and former Artistic Director of Door Shakespeare in Door County, WI. She is a long-time associate artist at Northern Sky Theatre in Door County, Wisconsin, and will star in their fall production of "When Pigs Fly," in the Gould Theatre in Fish Creek, WI this fall of 2023.
Amy's other practice as researcher is as a dialect coach for film and television for the past 15 years. Recent projects include "Interview with The Vampire" and "Mayfair Witches" both for AMC's Immortal Universe, Apple's upcoming feature film "Eleven" on which she coached Scarlett Johansson, and currently for Sony Pictures to be aired as a Netflix dramedy series, "The Corps" based on the book "The Pink Marine." Amy's private clientele have won Emmys, Oscars, Tony's and Olivier awards. She and other high-profile coaches are currently working to unionize the dialect coaches in America and the EU.
Amy is a Certified Associate Teacher of Fitzmaurice Voicework and is proficient in many other pedagogies. She is the Director of the Los Angeles voice event: Fitzmaurice Institute Freedom and Focus 2023 (August 10-13), marking the first time this offering will be held in the USA. A member of Equity, SAG/AFTRA, Dramatists Guild, SETC, PAVA, ATHE, VASTA; Amy currently serves as a 3-year term member of the international board of directors for the Voice and Speech Trainer's Association (VASTA) and was for 5 years the VASTA liaison to the Association of Theatre in Higher Education (ATHE).
Courses
Voice and Speech
Voice 2
Audition Technique
Story Theatre