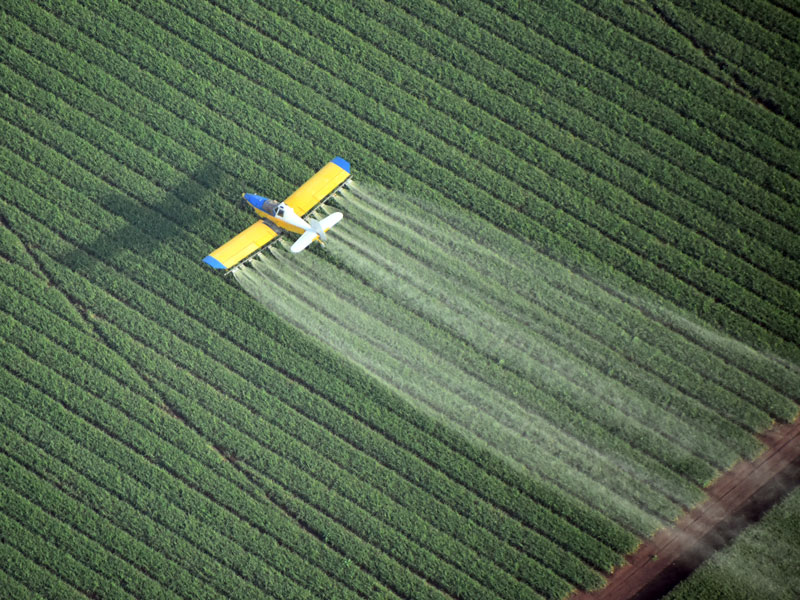 Americans are increasingly wary of genetically modified foods. We see it in the growing number of food labels saying, "Non-GMO," meaning the product does not contain genetically modified organisms or materials. And while we fear their potential health risks, many of us cannot distinguish one GMO crop from another. Are strawberries genetically modified? Are peaches or tomatoes? The answers are no, no, and no. Only four products account for 99% of all GMO crops planted worldwide: soybeans, corn, cotton, and canola. Soybeans alone make up 50% of that number.
Transgenic soybeans have been genetically modified to tolerate glyphosate-based herbicides—a technological development branded by Monsanto as "Roundup Ready." While almost 100% of soybeans planted in the U.S. are genetically modified, barely 15% are used in producing foods for human consumption. The primary market for soybeans is animal feed. Without a label, consumers concerned about the potential risks of eating GMO products may not distinguish when, and if, there are any GMO traces in the products they purchase and eat.
In the U.S., no law mandates labeling for GMOs, and the brands that willingly provide this information are often prohibitively expensive. We can continue to address our concerns individually by purchasing products that promise to make us safe, or we could follow the lead of the rest of the world and address the problem collectively. In France, Germany, the U.K., and India, among many other places, students, farmers, scientists, and consumers have organized in collective action against GMOs. Argentina, where my research is focused, is the third-largest global grower of GMO crops. Over the past 25 years, glyphosate use has risen sharply in the country with GMO soy expansion, heightening ecological and health risks. Physicians report increased rates of miscarriages, congenital birth defects, leukemia, and other cancers among people who have a history of direct exposure to pesticides. The Mothers of Ituzaingó Anexo, organized into a movement in 2002 compelled by the grief of losing their children, are the central figures of the anti-GMO movement in Argentina. Together, they are demanding fumigations are banned within town limits to protect everyone's health. Theirs is a collective commitment to protect children, communities, and the environment; a commitment shared by environmental justice movements worldwide.