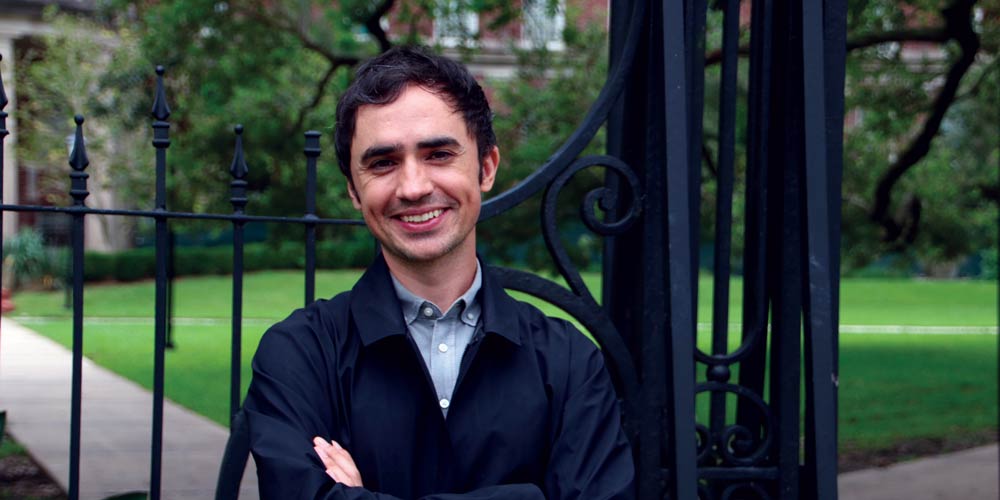 New Faculty Spotlight: Thomas Pringle
Originally published in the Tulane School of Liberal Arts Magazine, Winter 2022
Friday, February 18, 2022
How do we see and understand changes in our environment?
This is a key question for Thomas Pringle, a new professor in the Department of Communication and the Environmental Studies program. Pringle's work investigates how media outlets communicate environmental knowledge to publics, focusing on specific historical case studies and how ecological crises are portrayed in the news, through documentary films, and on social media. He examines these elements to gain a better understanding of how people come to know what an environmental crisis is and how they might contribute to that understanding.
In the fall of 2021, Pringle taught "Environmental Communication," which focuses both on ecological risk communication and the environmental toll of media communication systems. He is also teaching "Approaches to Environmental Studies," which addresses the interdisciplinary nature of understanding environmental problems with more nuance. While housed in the Department of Communication, these courses call on disciplines ranging from sociology and climate science to anthropology. Ultimately, Pringle aims to equip students with a toolbox to help them realize how heavily mediated our knowledge of the environment is so that when we consider our environment, we think about how and by whom it is defined as well as how social histories shape how environmental crises unfold today.
Pringle received his M.A. in Cultural Studies from McGill University and his Ph.D. in Modern Culture and Media from Brown University. He is writing a book titled The Climate Proxy, which examines the mediation of climate crises like wildfires and droughts in the United States, Canada, and South Africa.