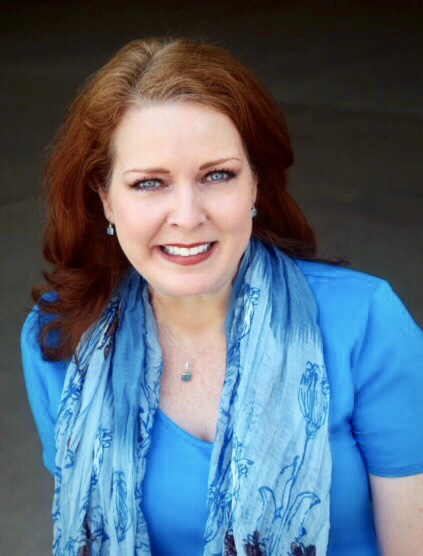 Biography
Amy Pfrimmer is Associate Professor of Music and the Lillian Gerson Watsky Professor in Voice at Tulane University where she has been voice area coordinator and director of the vocal music concert series since 2007. Her repertoire and creative work encompasses a wide range of music, with particular focus on Romantic and 20th Century opera, oratorio, concert literature, and song.
With MSR Classics label, Pfrimmer has released three recordings: Souvenance: Mélodies and Organ Works of César Franck, Eternal Life: Sacred Songs and Spirituals, and The Lost Romantic: Songs of Louise Reichardt.
Specific projects have included Schönberg's expressionist mono-drama Pierrot Lunaire (Louisiana Philharmonic Orchestra), Barber's Knoxville Summer of 1915, the tragic title characters in Verdi's La Traviata and Puccini's opera Madama Butterfly (State Opera Stara Zagora Bulgaria), and Mozart's heroine Donna Anna in Don Giovanni (Lawrence Opera Theatre Kansas). With New Orleans Opera she appeared in Bizet's Carmen, Offenbach's Orpheus in the Underworld as Juno, Kitty Hart in Heggie's Dead Man Walking, and the title character in Friedl at the National World War II Museum.
Recent concerts include the music of César Franck, St. Saëns' Oratorio de Noël, Händel's Messiah, and she has sung the Mother in Menotti's opera Amahl and the Night Visitors many times. National/international recitals include The American Twentieth Century in Song, Absolutely American!, American Summer Dream, and From New Orleans to Bulgaria featuring the works of American composers Amy Beach, Leonard Bernstein, William Bolcom, Carlisle Floyd, Moses Hogan, Rudolf Friml, Cole Porter, and Richard Hundley and Bulgarian composer Parashkev Hadjiev. With pianist Dreux Montegut, Pfrimmer created and performed a solo program Cabaret Soirée! featuring the American songbook composers Cole Porter, George Gershwin, Jerome Kern, and Kurt Weill. She has been a regular soloist with the Marine Corps Band-New Orleans, and New Orleans Chamber Orchestra. Additionally, Pfrimmer has appeared in several French concert series: Vendredi Soirs at St. Pierre le Jeune and Les Estivales de St. Guillaume in Strasbourg, L'Abbaye de Royaumont, Association des Amis de la Cathédral de Fréjus, as well as The American Cathedral and St. Eustache in Paris.
In 2018, Pfrimmer revived Tulane's Opera Workshop, directing and musically preparing students for their roles in Menotti's The Old Maid and the Thief, followed by Humperdinck's Hansel and Gretel in 2019.
She has sustained interests in sacred and liturgical music, the music and style of J.S. Bach, G.F. Händel, Giacomo Puccini, César Franck, Cécile Chaminade and Luise Reichardt, and a particular affinity for the French mélodie.
Interests
Voice, Vocal Literature, Vocal Pedagogy, Diction and Repertoire for Singers, Performance and Stage Craft, Opera Literature, Female Composers, Oratorio, J.S. Bach, Giacomo Puccini, Louise Reichardt, Franck, Sacred Music, Liturgical Music
Contributions
Souvenance: Mélodies and Organ Works of César Franck. Amy Pfrimmer, soprano and Thomas Kientz, pianos and organ. Released with MSR Classics (2017)

"Pfrimmer has a rich, full, warm voice capable of both dramatic agitation and tender exhortation. She has a keen sense of text-guided phrasing; while remaining true to the score, she employs a conversational freedom in her rubato…Pfrimmer's performance as a whole is entirely convincing and demonstrates both tremendous affection and tremendous affinity for Franck's mélodies."

-Fanfare by Myron Silberstein

Eternal Life: Sacred Songs and Spirituals. Amy Pfrimmer, soprano and Dreux Montegut, piano. Released with MSR Classics (2017)

"Pfrimmer is at her expressive, clarion best in dramatic episodes, such as 'Hear ye, Israel!' (from Mendelssohn's Elijah) and Gounod's O Divine Redeemer. In a series of Spirituals arranged by Moses Hogan and Hall Johnson, she savours the moments of celebratory zeal and religious ecstasy in close communion with pianist Montegut. These songs require a fine balance between urgent storytelling and rhapsodic declamation. Pfrimmer delivers them with passion, lucidity and respect."

-Gramophone by Donald Rosenberg

The Lost Romantic: Songs of Louise Reichardt. Amy Pfrimmer, soprano and Dreux Montegut, piano. Released with MSR Classics (2018)

"Amy Pfrimmer's singing is supremely warm and refreshing, and the innocent beauty of these songs is brought out in bright, luminous textures. Dreux Montegut plays sympathetically throughout. An invaluable disc, focusing on one of Germany's hidden romantic names so unjustly neglected. A revelatory discovery in clean sound and attractive presentation, albeit short on playing time."

- ClassicalMusicDaily.com by Gerald Fenech