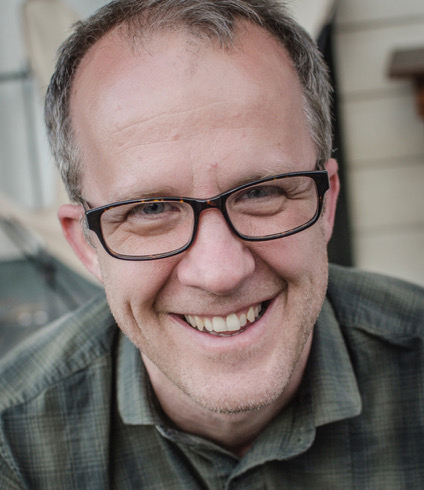 Education
Ph.D. University of Texas at Austin. Ethnomusicology with a Doctoral Portfolio in Cultural Studies
M.A. University of Texas at Austin. Latin American Studies
B.A. Grinnell College. Music
Biography
Daniel Sharp is an Associate Professor of ethnomusicology at Tulane University with a joint appointment in the Newcomb Department of Music and the Stone Center for Latin American Studies.
My research and teaching interests include ethnomusicology, especially focused on Latin America; cultural studies of popular music; nostalgia, cultural citizenship and the performance of roots; and critical issues surrounding ethnographic writing and recording.
My ethnographic field research focuses on Northeast Brazil, a region cloaked in nostalgia and renown as historically unique, artistically pivotal and economically marginalized (not unlike New Orleans).
In my work, I examine how musicians from this region struggle with being distanced from the national 'here and now' within narratives of Brazil's origins. I chronicle the career trajectories of two musical groups—Samba de Coco Raizes de Arcoverde and Cordel do Fogo Encantado—within the broader register of the Northeast's place as a reservoir of folklore within the national imaginary. As the two groups gain recognition, they access festival stages and recording studios, entering the circuits of government sponsorship of culture and the entertainment industry.
I trace how marginal-turned-traditional musicians on the cusp of professionalization navigate the world of music as a commercial product. I strive to render the idiosyncratic play of social inclusion and exclusion they face as they launch careers beyond their hometown. As they embark on national and international tours, appearing in documentary films and MTV videos, their performance of rural Afro-Brazilian-ness is received by audiences as a performance of origin. I argue that by performing 'home,' the musicians acquire the ghostly status of fetishes of culture loss, hovering between the center and the margins.
Courses
MUSC 2420-01 World Musics
MUSC 3390-01 World Vocal Traditions
MUSC 3310-01 Latin American Music: Caribbean Latin American Music: Brazil Latin American Music: Mexico and Central America Latin American Music: Spanish-Speaking South America
MUSC 3360-01 The Latin Tinge: Jazz and Latin American Music in New Orleans and Beyond
MCGS 2000-01 Introduction to the Music Cultures of the Gulf South (co-taught)
MUSC 7030-01 Intro To Graduate Study (co-taught)
MUSC 4951-01 Music, Heritage, Tourism
MUSC 4952-01 Brazilian Popular Music and Citizenship
MUSC 4954-01 Latin American Popular Music
MUSC 4954-01 Caribbean Musical Ethnography