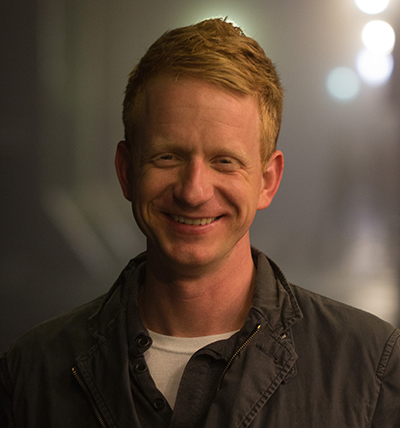 Education
P.h.D., Brandeis University
Biography
Maxwell Dulaney, whose work has been described as "evocative and subtle" is currently Assistant Professor of Composition & Theory at Tulane University. Dr. Dulaney received his Ph.D. in Composition & Theory from Brandeis University, where he studied with David Rakowski, Marty Boykan, Eric Chasalow, and Yu-Hui Chang. He also had private lessons and attended master classes with Chaya Czernowin, Isabel Mundry, and Valerio Sannicandro. As an acoustic and electro-acoustic composer, his compositional philosophy is rooted in the study of the multitudinous elements of sounds and finding new and informed ways of developing compositional structures out of them.
Dr. Dulaney has been commissioned by, and collaborated closely with, soloists and ensembles including Orlando Cela, Chris Finkel, New York New Music Ensemble, the Xanthos Ensemble, Ecce Ensemble, Contemporaneous, and Grammy Award-winning harmonica virtuoso Howard Levy. Recent commissions include two compositions for Ecce Ensemble, In Ricordo di una Anima Antica for cello and clarinet in B-flat performed in Paris, and Already Root, an art song for soprano and ensemble performed in New York and Cambridge; The Old Harp for the Ningbo University Orchestra; and A Turning Inwards, no. 1, commissioned by Orlando Cela with multiple national performances including in Boston, New York, and New Orleans. As a 2016 recipient of the ATLAS grant, Dr. Dulaney is composing a one-act opera entitled Already Root, which will be performed by the Talea Ensemble during their
Upcoming projects include commissions and collaborations with Lisa Leong on a piece for piano and electronics, Andy Kozar of loadbang on a piece for trumpet and electronics, a new work commissioned by Carlos Cordeiro for contrabass clarinet, and a new work commissioned by Quince Ensemble. Dr. Dulaney has been published in the SCI Journal of Musical Scores, Vol. 45. His music has been recorded on Rainbow Classical label by the ensemble Mikrokosmos and by Orlando Cela on his album Shadow Etchings, released in 2018 by Parma Recordings.
More information can be found at www.maxwelldulaney.com.