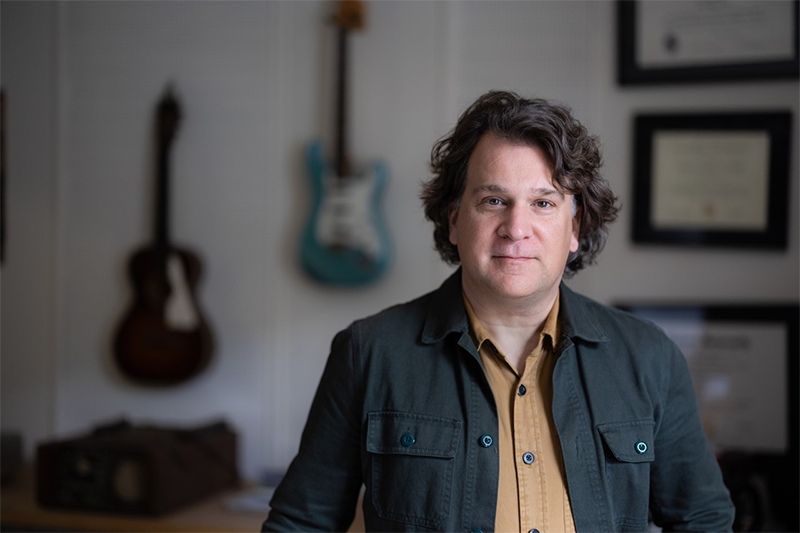 Education
Ph.D. Columbia University (2008)
Biography
Visit Personal Website
I am an anthropologist of music living in New Orleans and teaching at Tulane University. My work relates music and sound to structures of inequality, especially anti-Black racism in New Orleans. In my book, Roll With It: Brass Bands in the Streets of New Orleans, I follow brass band musicians as they march off the streets and into nightclubs, festival grounds, and recording studios. Most recently, I received a grant from the Spencer Foundation for my next book on marching band education in the New Orleans school system.
My research brings an ethnomusicological perspective to sound studies. Along with David Novak I edited the reference work Keywords in Sound, a collection of twenty entries on sound written by leading scholars in the field of sound studies.
Beyond music and sound, I study New Orleans history and culture. I edited the recent volume Remaking New Orleans: Beyond Exceptionalism and Authenticity with Thomas Adams. I also write essays and occasionally produce public radio pieces on New Orleans culture. At Tulane, I teach courses on a variety of topics ranging from classical music to New Orleans music.
I was born in Worcester, Massachusetts, attended Peabody Conservatory in Baltimore, and worked as a sound engineer at the Smithsonian Institution. I moved to New Orleans in 1997 and became the co-producer of the public radio program American Routes. I received my PhD in ethnomusicology from Columbia University in 2008 and I am now Associate Professor of Music at Tulane. My work as an anthropologist is based on engagement with everyday New Orleanians on issues of social justice.
I am board member of two nonprofit organizations, The Roots of Music afterschool program and the Dinerral Shavers Educational Fund.   
Publications:
2021. "We're Not Just Shooting the Breeze": Marching Bands and Black Masculinity in New Orleans. Southern Cultures 27(4): 44-65.
2020. "Music in the Margins of America: Black Marching Bands in Post-Katrina New Orleans," in My Body was Left on the Street: Music Education and Displacement, Kính T. Vū and André de Quadros, eds, pp. 146-158. Boston: Brill Sense.
2019. Remaking New Orleans: Beyond Exceptionalism and Authenticity. With co-editor Thomas Adams. Durham: Duke University Press.
2019. "Resounding Power: Politicizing the Anthropology of Music," in Exotic No More: Anthropology n the Front Lines, 2nd edition, Jeremy MacClancy, ed. pp.395-407. Chicago: University of Chicago Press.
2015. Music Lessons as Life Lessons in New Orleans Marching Bands. Souls: A Critical Journal of Black Politics, Culture, and Society 17 (3-4): 279-302.
2015. Playing for Work: Music as a Form of Labor in New Orleans. Oxford Handbooks Online.
2015. Keywords in Sound. With co-author David Novak. Durham: Duke University Press.
2013. Roll With It: Brass Bands in the Streets of New Orleans. Durham: Duke University Press.
2012. Why Dey Had to Kill Him? The Life and Death of Shotgun Joe.Oxford American 79: 142-148.
2012. New Orleans Exceptionalism in "The Neoliberal Deluge" and "Treme."Perspectives on Politics 10(3): 723-726.
2011. New Orleans Music as a Circulatory System. Black Music Research Journal 31(2): 291-325.
2010. "Under the Bridge": An Orientation to Soundscapes in New Orleans. Ethnomusicology 54(1): 1-27
2010. "Jazz Funerals and Second Line Parades" - "Brass Bands of New Orleans" : KnowLA Encyclopedia of Louisiana.
Courses
MUSC-1900 New Orleans Music
MUSC-1901 Sound Studies
MUSC-3440 Black Music, Black Lives (with Prof. Bryan)
MUSC-3450 Music and Politics
MUSC-6060 Culture and Power in New Orleans
MUSC-7030 Introduction to Graduate Studies