2022 Faculty and Staff Awards
The April Brayfield Outstanding Faculty Teaching Award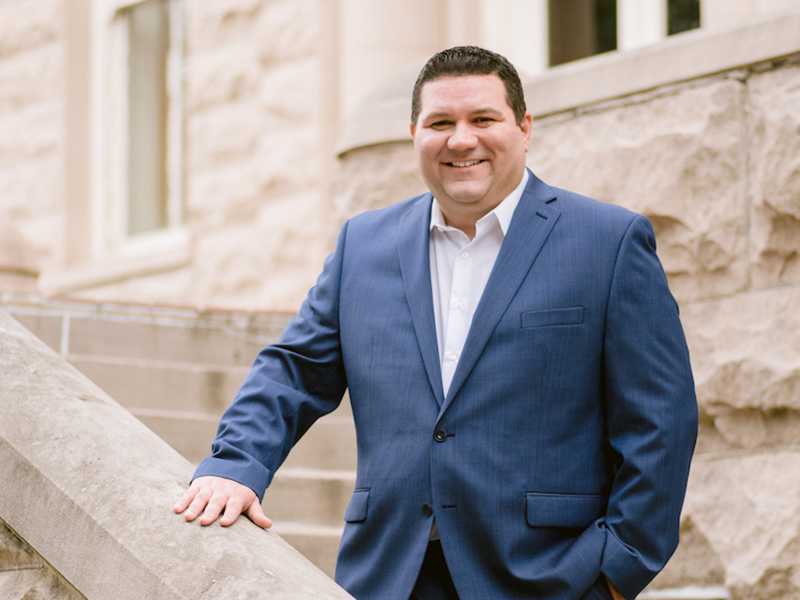 Scott Nolan
Professor of Practice
Department of Political Science
Scott Nolan, professor of practice in the department of Political Science, is the 2022 recipient of the April Brayfield Outstanding Faculty Teaching Award. Nolan was nominated by several students for the outstanding support he provides in the classroom, in addition to as an advisor and coach.
When writing the nomination, one student shared that "Professor Nolan wants everyone to appreciate politics as much as he does, and his passion and care for the subject matter and his students' well-being is apparent in everything he does." The other noted that his "classes are incredibly informative and rigorous yet not overwhelming, and he'll dive into material with candor and specificity that I haven't found anywhere else."
Nolan began at Tulane as an Adjunct Professor (2015-2018), then worked as a Visiting Professor (2018-2020), and has been a Professor of Practice since 2020. During his time in the School of Liberal Arts, he won a Tulane Student Government Award for Student Mentoring in 2019 and the Mortar Board Society's annual award for Excellence in Teaching for 2020-2021. His student-focused efforts set him apart and make his some of the most consistently and noticeably sought-after courses.

Outstanding Faculty Service Award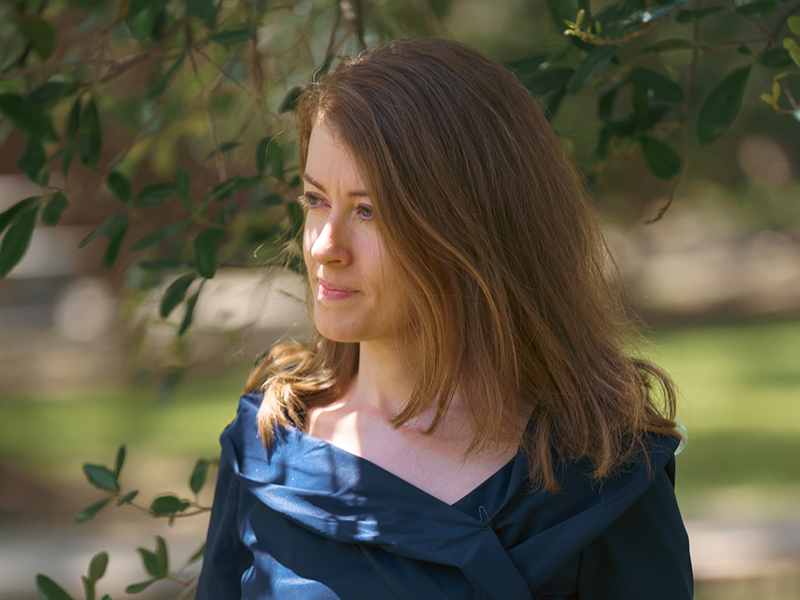 Edwige Tamalet Talbayev
Associate Professor
Department of French & Italian
Edwige Tamalet Talbayev, associate professor of French and director of Middle East and North African Studies, is the winner of the 2022 Outstanding Faculty Service Award. While on sabbatical, Talbayev made herself available to supervise three significant and complex job searches—doing everything from editing job descriptions and ads and reading dossiers to liaising between hiring committee heads and department chairs and setting up interviews, dinners, and more—to ensure the process went smoothly and all candidates felt welcome. Candidates made note that they "appreciated Edwige's organizational skills and administrative oversight" during the search.
Talbayev also recently received approval for a new major—no small task. Following the process, her colleagues shared that she has an "excellent understanding of program building" and that she "constantly seeks and valorizes different viewpoints from a disciplinary-diverse faculty" to ensure inclusivity.
Outstanding Faculty Research Awards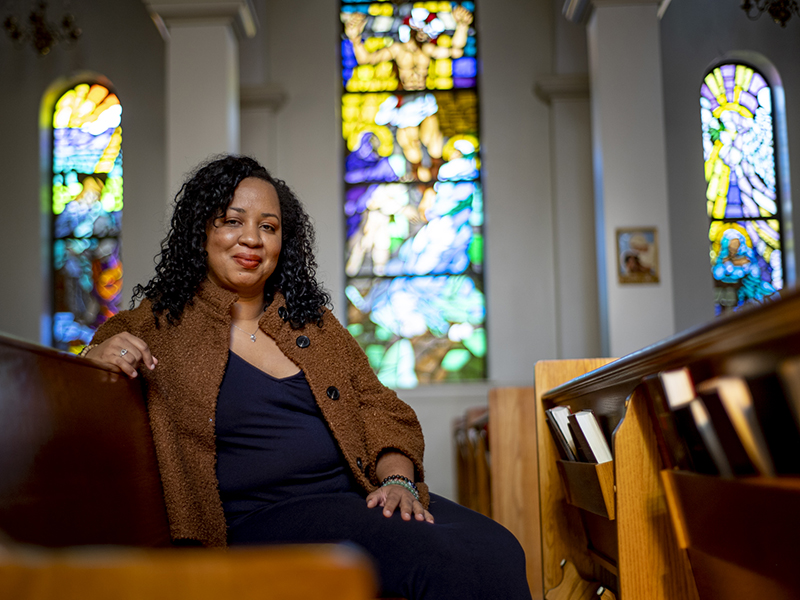 Courtney Bryan
Associate Professor
Albert and Linda Mintz Professorship of Music at Newcomb College
Newcomb Department of Music
The 2022 recipient of the Outstanding Faculty Research or Creative Activities Award is Courtney Bryan, Albert and Linda Mintz Professor of Music at Newcomb College in the School of Liberal Arts. Bryan is a groundbreaking performer and composer whose work transcends genre, combining Western art music (contemporary concert music in the classical tradition), jazz, gospel, and experimental music. She is also currently a Creative Partner with the Louisiana Philharmonic Orchestra.
Bryan was the 2018 music recipient of the Herb Alpert Award in the Arts, a 2018 Hermitage Fellow, a 2019 Bard College Freehand Fellow, a 2019-20 recipient of the Samuel Barber Rome Prize in Music Composition, a 2020 United States Artists Fellow, and a 2020-21 Civitella Ranieri Fellowship recipient. In addition, she also received the "Rising Star Award" at Tulane's first Research, Scholarship, and Artistic Achievement Awards ceremony in 2021.
Bryan also wrote an orchestral and choral piece, "Yet Unheard," calling attention to police violence against Black women—specifically Sandra Bland's tragic death while in police custody. Through her work, Bryan is making a powerful and necessary intervention into the urgent issues of equity and inclusion in today's world.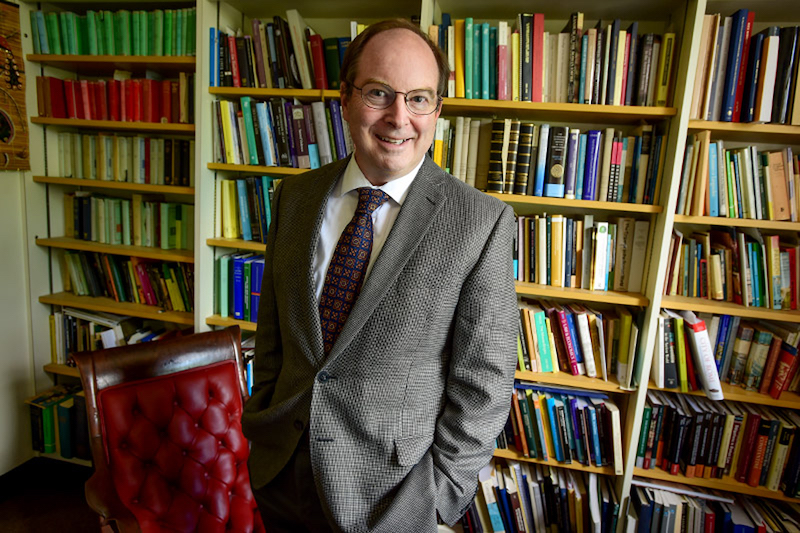 Dennis Kehoe
Professor
Department of Classical Studies
The 2022 recipient of the Outstanding Faculty Research or Creative Activities Award is Dennis Kehoe, a professor in the Department of Classical Studies. For more than 40 years, Kehoe has been exploring and illuminating the relationships between the law and economy of the Roman Empire. His mastery of the disciplines of Classics, Ancient History, Epigraphy, Papyrology, Law, and Economics has allowed him –uniquely– to synthesize a mass of primary source material written over the span of a thousand years in ancient Greek and Latin, and then to formulate entirely original questions to reveal answers hitherto completely unknown.
During his career, Dennis has published 50 refereed articles, 30 reviews, four co-edited volumes, and four books. His most recent book, which he co-edited, is a two-volume collection of essays, Roman Law and Economics. This volume brings together scholars not only in ancient history but also from the fields of law and economics; a work that is now the standard source on the topic.

Outstanding Staff Award for Innovation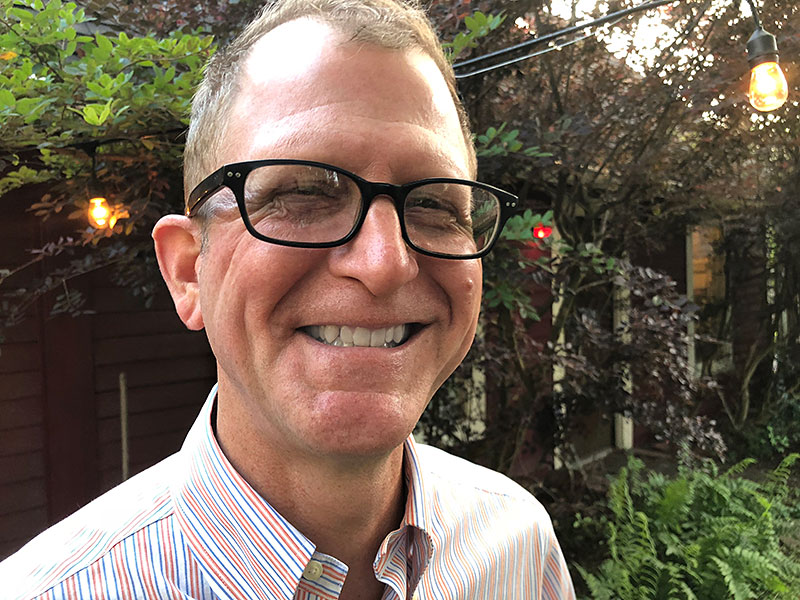 Court Batson
Web Developer II
The recipient of the Staff Award for Innovation, with more than eight colleagues contributing to his nomination form, is Court Batson, web developer II in the Dean's office.
Batson monitors and updates the school's web presence, including websites for the 36 departments and programs in the School of Liberal Arts. He provides training and offers assistance to colleagues who wish to be more involved in the web editing process. Additionally, Batson has become a subject matter expert on accessibility and has improved administrative efficiency by developing complex, web-based workflows. He has developed several web-based, COVID-friendly presentations, such as the Tenenbaum Sophomore Tutorial final projects presentation and the Faculty Showcase video presentation, creating a sense of community even while working remotely.
He is often contacted by Tulane's Information Technology staff, web communications staff, and other units to provide guidance on university-wide projects or share his process on proprietary projects for the School of Liberal Arts. His knowledge, work, and ideas are replicated throughout Tulane, making him the obvious choice for this year's award.

Outstanding Staff Award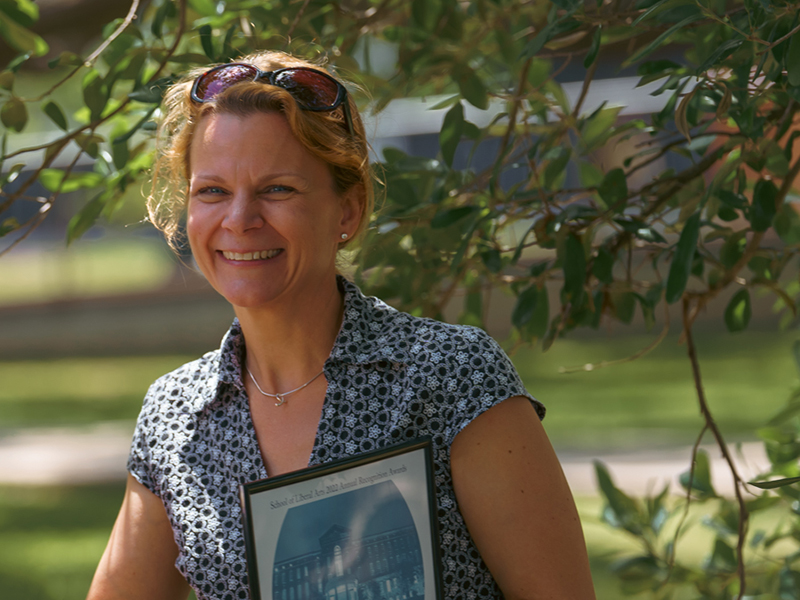 Erin Callhover
Executive Secretary
Department of Economics
"Proactive, courteous, careful, diligent, caring, creative, energetic, and relentlessly positive" are all words used by colleagues to describe the 2022 Outstanding Staff Award winner, Erin Callhover, executive secretary for the Department of Economics. Callhover continuously goes above and beyond the call of duty, ensuring that the office runs smoothly, coordinating visits and department seminars and even delivering keys after house to faculty homes. She also sends a box of pralines to the homes of visiting scholars, so they have a little bit of New Orleans to remind them of their time at Tulane.
"Sometimes I wonder if there are three Erins in our department, all identical sisters, and running the department administration. Because there is no way that one person can do all this for us all the time."