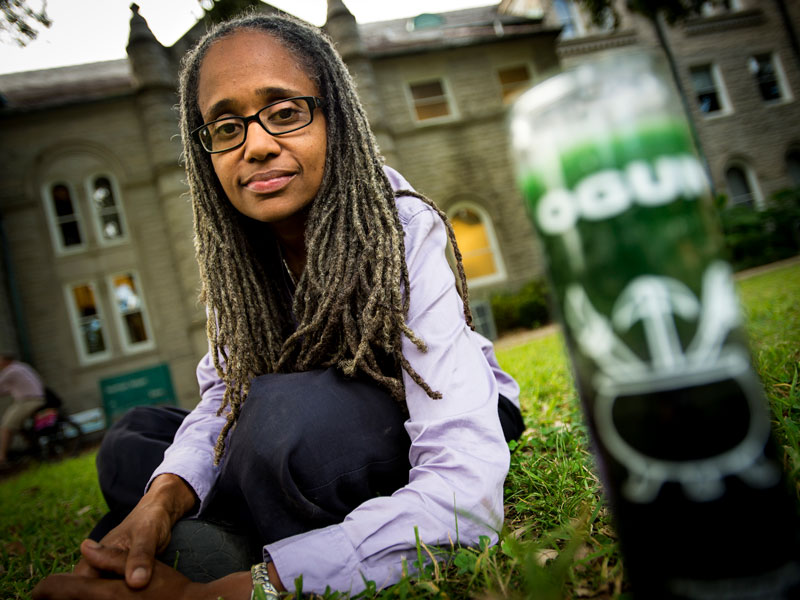 More than twenty years ago I began what has become an ever-deepening exploration of the illegal Atlantic slave trade that continued through much of the 1800s even after numerous European and American governments sought—through a network of laws and treaties–to abolish this traffic in African lives. The formal record keeping related to the laws and treaties against the Atlantic slave trade created their own unique archival pathways for exploring African diaspora history in the era of enslavement.
In 2012 I was fortunate to receive a 4-month fellowship from the Gilder Lehrman Center for the Study of Slavery, Resistance and Abolition at Yale University. One great attraction of this fellowship was the fact that Yale's Sterling Memorial Library is one of only a small number of libraries in the United States that possess a complete microfilm version of the 75-year master document series compiled by the British Foreign Office related to illegal slave trading. Even after years of work in this field, I had never had the opportunity to spend continuous months focused on this the single biggest series of records. I had planned to use the opportunity of the Yale fellowship to concentrate on about three-years of documents in this master Foreign Office series for use in book project which addresses a case of slave ship rape that was prosecuted between 1839 and 1842.
However, in 2012 I was also awarded a Senior Glick fellowship designed to enhance the sabbatical research of faculty in the School of Liberal Arts. I arrived at Yale in late January 2012 with one book project, and what I thought were two ancillary article projects. With the Glick fellowship, rather than pursuing my micro-history research over four months, I was able to spend just over six months with the long anticipated document collection. Extending my library stay by two full months facilitated the expansion of my relatively modest three-year document goal into an exploration of almost nine years of materials—including a whole second book project on a unique British experiment that employed African-born soldiers to staff a naval vessel that sat stationery in the Havana harbor to assist in policing the illegal slave trade to Cuba. This book was one of the two potential articles that I had at the corner of my desk, before receiving the Glick fellowship. The extended time at Yale also allowed another detour in the same document collection for a third project focused on U.S.-British diplomatic controversies over shipwrecked slave ships between Florida, the Carolinas and the Caribbean. This too began as potential shorter study which grew into something more through the expanded archive time. I returned to Tulane in August of 2012 with the tens of thousands of pages of digitized materials for my book on slave ship rape, another on African soldiers and another on shipwrecked slave ships—easily the foundation for five years or more of fruitful research and writing built out of an expanded "short" sabbatical.
Glick Fellowships
In 2011, Cathy and Craig Glick, members of our Dean's Advisory Board, donated $100,000 the the School of Liberal Arts. Each year, SLA's Executive Committee names four outstanding SLA faculty members to be Glick Fellows. These individuals receive funds to support their scholarly or creative pursuits. Young Glick Fellows are chosen from assistant professors who are developing their dossiers for tenure and promotion. Senior Glick Fellow are either associate or full professors who are advancing their careers and gaining an international reputation.
"I am so thankful for the work Tulane faculty do… it is completely our pleasure to be able to create this fellowship. The faculty are an inspiration and are so appreciative — I love reading their blogs and seeing the Glick Fellows… I feel like we have made a difference."

— Cathy Glick
Share with us what inspires you to give.
Learn more about the different ways to give.