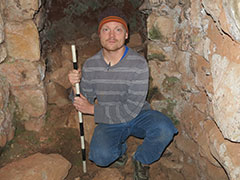 Situated high in the Andes Mountains lies Chavín de Huántar, one of the most iconic archaeological sites in Peru. Dating between 1100 and 500 BC, Chavín de Huántar was both a pilgrimage center and one of the earliest urban settlements- think Jerusalem or Mecca- in the Andean highlands. The core of Chavín de Huántar is characterized by a temple complex dominated by a truncated platform that is honeycombed with internal subterranean galleries meant for priests who had access to esoteric ritual knowledge. Fronting the temple is an enormous plaza meant for the throngs of pilgrims, likely from different parts of the Peruvian highlands, coast and tropical forests, who gathered at Chavín de Huántar for ceremonial purposes.
Yet, Chavín de Huántar was not a vacant religious center. It has been known since the 1970s that the site also contained a residential sector that was populated by thousands of inhabitants, making it the principal highland centers of its time. Where did all of these people come from and how was this ancient city supplied? To gain perspective on this issue requires the excavations of the rural communities that surrounded Chavín de Huántar. However, because of the "humble" nature of small-scale archaeological sites they have not received the attention that they deserve.
Since 2014 I have been working on the "Chavín Hinterlands Project", which investigates archaeological sites in the region of Huari, approximately 25 km to the north of Chavín de Huántar. This project, which is co-directed with Tulane PhD student Bebel Ibarra, aims to understand the relationship of rural communities to Chavín de Huántar. Our surveys of the Huari region have documented dozens of sites with occupations contemporaneous with Chavín de Huántar.
One of these sites is Reparín, an artificial mound located on the shores of a high- elevation lake of the same name. During the 2015 field season we placed an excavation unit on the summit of the mound, which exposed the remains of buried architecture. The upper layers of our the excavation yielded rustic stone structures with the remains of household garbage, such broken pottery, and some plant remains, all of which can provide the archaeologist with valuable evidence for daily life.
More surprising results came from the occupation layers buried deep beneath the houses. Associated with these layers we uncovered a well-built subterranean drainage canal that is 50 cm in width. Crawling inside of it with a tape measure and camera, I was able to estimate that the canal measures several meters in length (we haven't found the end of it). At the time that the canal was found we were puzzled. Why would such a large feature be necessary for apparent rural sites? Identical canals are known from Chavín de Huántar and were used to drain the ceremonial architecture described above. Could a similar, albeit smaller, example of temple architecture be present at Reparín? As of now, we have only a few tantalizing clues, including the presence of rubble layer comprised of quarried stone blocks overlying. We suspect this rubble might be evidence for the collapse of a large building. Only further excavation can verify this hypothesis.
To make matters more complex, radiocarbon dating on charcoal samples suggests that Reparín dates to roughly 500 BC, the period during which Chavín de Huántar was abandoned as a civic and ceremonial center. As a result, future excavations promise to provide insights into the broader phenomenon of "collapse", a process that has long fascinated archaeologists.
In 2016 we will return to Reparín with the hope of learning more about this fascinating site and what it can tell us about the process of the rise and fall of Chavín civilization.
As one of the 2015 Glick recipients, I am grateful for the support provided during the early phases of my research in Peru. The new data I have collected will permit me to competitively apply to national funding agencies. Achieving this success would not have been possible without the generous support of the Glick family.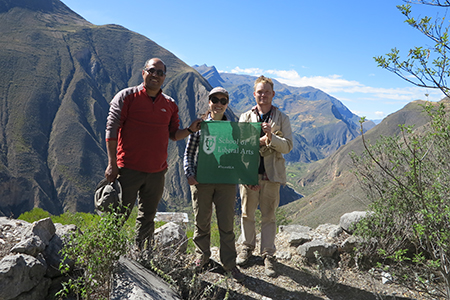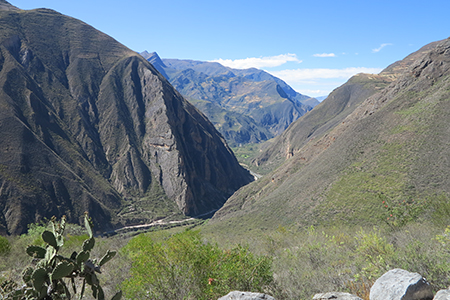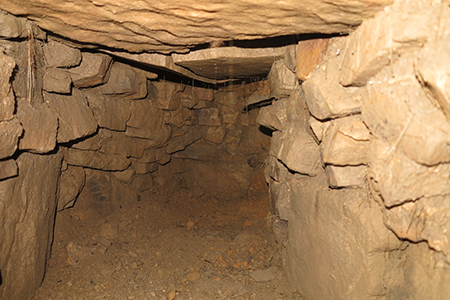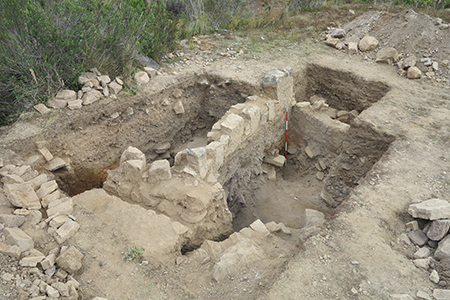 Glick Fellowships
In 2011, Cathy and Craig Glick, members of our Dean's Advisory Board, donated $100,000 the the School of Liberal Arts. Each year, SLA's Executive Committee names four outstanding SLA faculty members to be Glick Fellows. These individuals receive funds to support their scholarly or creative pursuits. Young Glick Fellows are chosen from assistant professors who are developing their dossiers for tenure and promotion. Senior Glick Fellow are either associate or full professors who are advancing their careers and gaining an international reputation.
"I am so thankful for the work Tulane faculty do… it is completely our pleasure to be able to create this fellowship. The faculty are an inspiration and are so appreciative — I love reading their blogs and seeing the Glick Fellows… I feel like we have made a difference."

— Cathy Glick
Share with us what inspires you to give.
Learn more about the different ways to give.