Thankful Reflections
Tuesday, November 22, 2022
Dear Liberal Arts Community,
As the weather cools down here in New Orleans and the holidays approach, the winding down of the semester is on the horizon. It has been in so many ways an amazing fall, one that allowed us to come together again and that reminded us how much we rely on one another for the vitality of a college campus.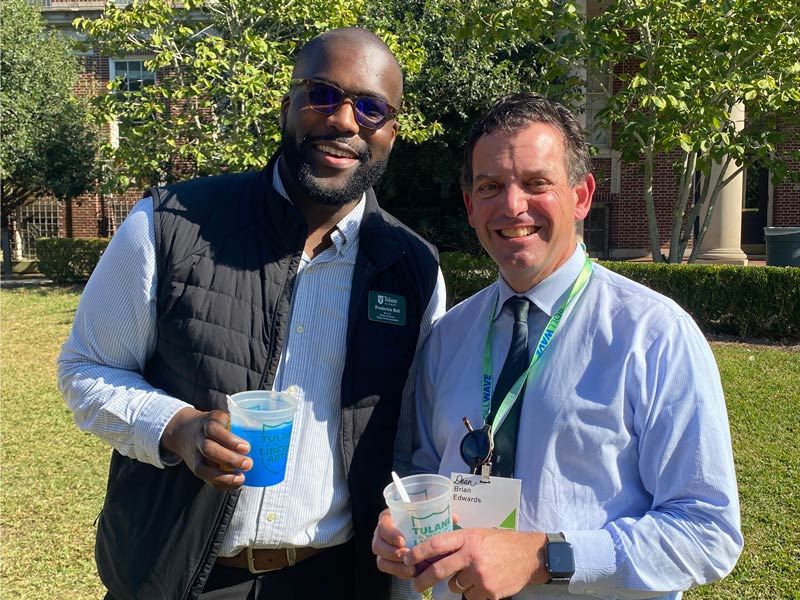 I hope you will have time this week to gather with family and friends, to relax, to celebrate, and to pause and reflect on all we have been through together. And as we move toward that break, I wanted to share some favorite moments from the past few weeks.
We kicked off Homecoming with a new Friday event, "Play Ball with Dean Edwards," where I had the opportunity to answer questions from parents and alumni and speak about the value of a liberal arts education—while also playing several rounds of cornhole and throwing a football across the JL quad. For our students: we'll be continuing "Catch Up with the Dean" events throughout the year, featuring food and yard games, so keep an eye out for the next date!
On game day Saturday, we tailgated and caught up with familiar faces like Frederick Bell (SLA '20), our newly elected representative on the Tulane Alumni Association Board of Directors. Wave Weekend was a win.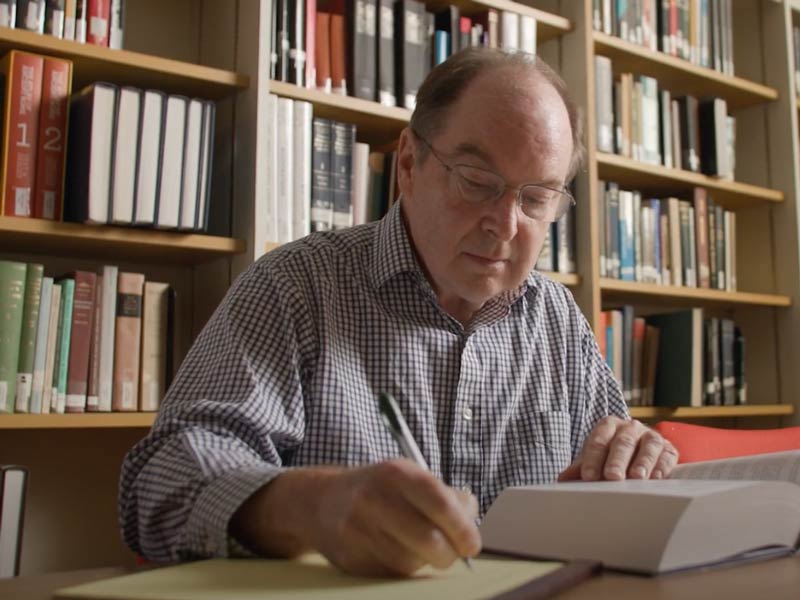 On the first Friday of November, nine members of the School of Liberal Arts were recognized at Tulane's 2022 Research, Scholarship and Artistic Achievement Awards. Having so many of our own honored in this university wide celebration is a point of pride, and our colleagues won some of the biggest prizes of the night.
Among them was Classical Studies Professor Dennis Kehoe, who received the prestigious Hall of Fame award for his stellar achievements over the decades and for his substantial contributions to advancing knowledge at Tulane. I encourage you to watch his Hall of Fame video.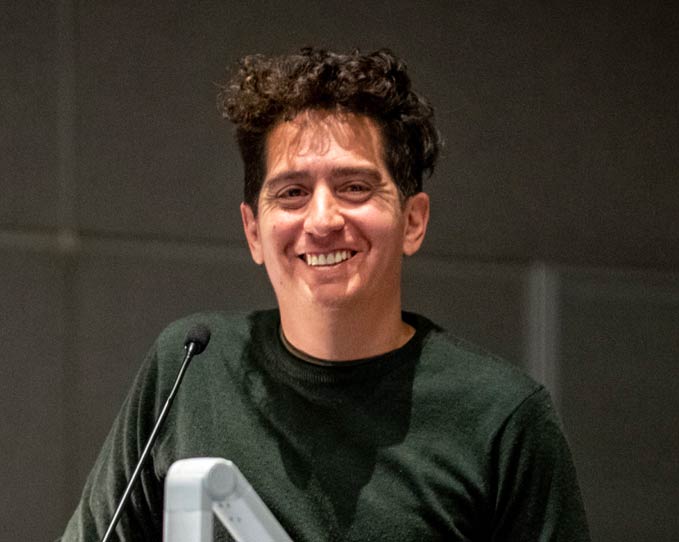 And just last week, we held our 4th annual Bobby Yan Lectureship in Media and Social Change, welcoming Peruvian American journalist, novelist and radio producer Daniel Alarcón. A captivated crowd of nearly 200 packed the Freeman Auditorium to hear him present stories from his famous podcast Radio Ambulante—a fitting kick off to International Education Week. Alarcón's work explores how language, culture and society transcend geopolitical borders and reinforces our focus on a global liberal arts. The following day, Alarcón also visited Professor Billy Saas' Podcasting & Social Justice class to record an interview with students and provide his insights on the medium.
While these are highlights, it is the entire semester for which I'm thankful. The appreciation goes to our amazing staff, our fabulous faculty, and all the people at Tulane who work to make ours such a special community. With that, I thank you for your support and wish everyone a relaxing and happy holiday.

For current students (and parents), if you're talking academic plans at the dinner table this week, don't forget to save room for summer courses—whether in Creative Industries or SLAM, Environmental Studies or U.S Public Policy. These offerings allow you to extend your time in this incredible city after the regular school year ends, not to mention get into some incredible classes and boost your credits ahead of the fall!
Warm best to all,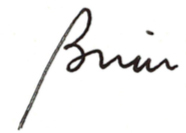 Brian Edwards, Dean & Professor, School of Liberal Arts
---
ANNOUNCING 2023 SUMMER COURSES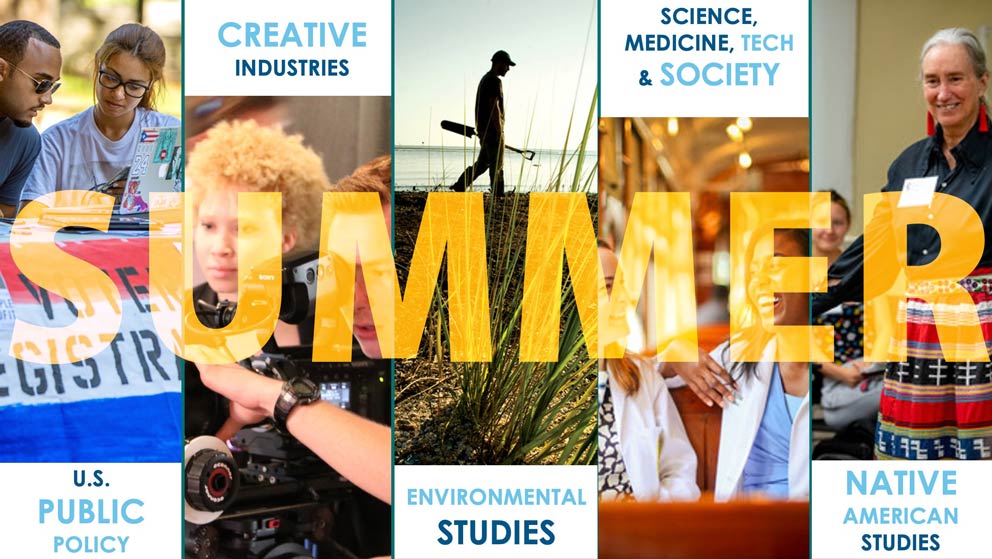 School of Liberal Arts summer courses are an opportunity for Tulane students to:
Add a minor degree
Complete core requirements
Sample a professional path working in New Orleans industries
Engage in meaningful service-learning in our city and region
---