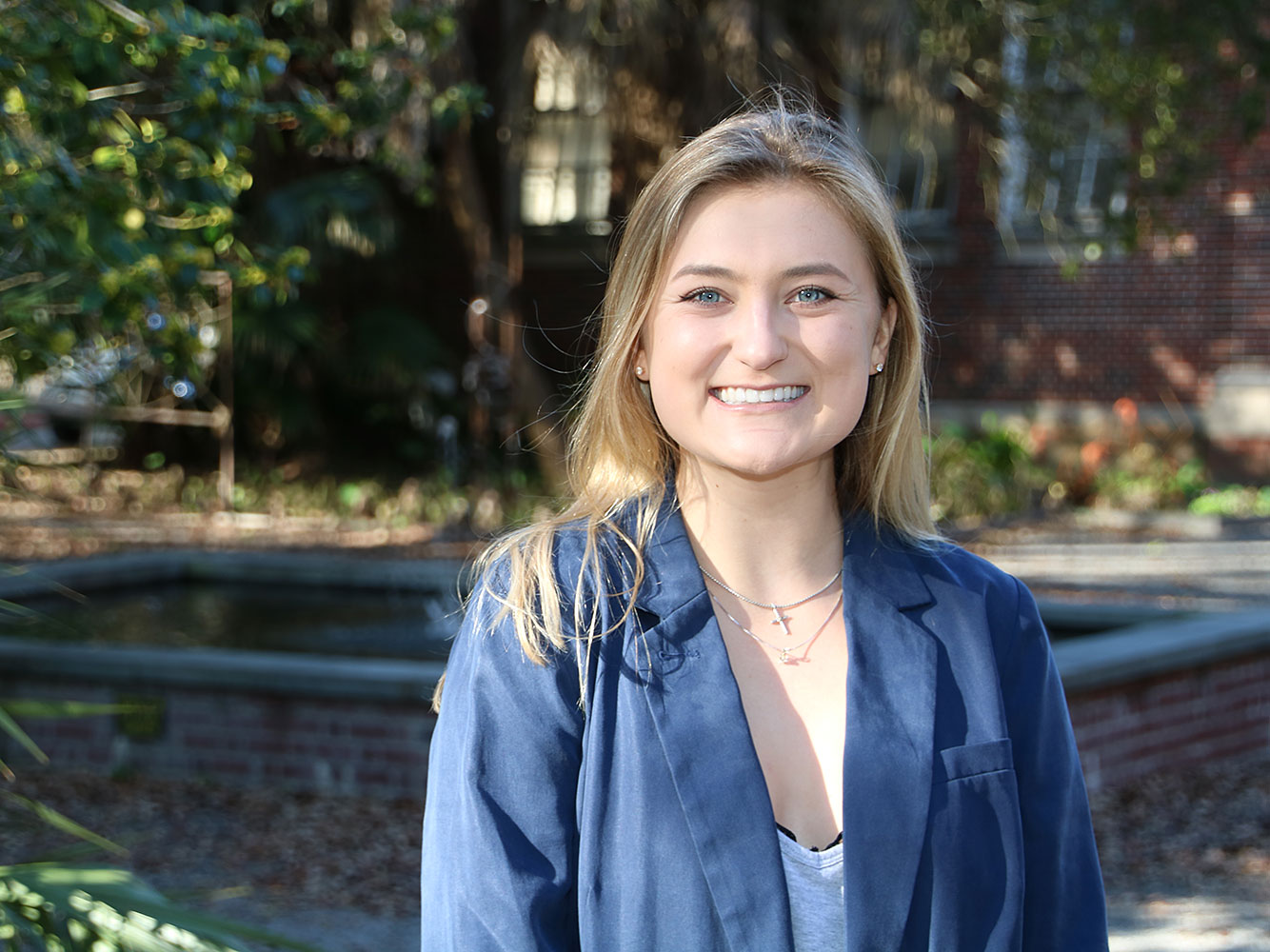 When Tulane University junior Annie Gosserand traveled to a language immersion program in Tours, France last summer, the experience changed her life. Not only did she improve her language skills, she gained the confidence of thriving on her own, away from home and family.
Her experience was made possible by Jeff Klein (A&S '93), who created the Professor Beth Poe Travel Fund, named after a professor who proved instrumental to his own Tulane study abroad experience in France. Before Poe retired in spring 2017, she chose Gosserand as the first recipient of the award. Gosserand has already been accepted to Tulane School of Medicine as part of the prestigious Creative Premedical Scholars Program, which admits liberal arts students in their sophomore year. "I've always known I wanted to study abroad, but never thought I'd be able to," says Gosserand, a native of the Baton Rouge, Louisiana area.
In Tours, she took 20 hours of language classes weekly and lived with a host family. "If you're not speaking French then you can't really survive. It was great for my speaking and comprehension skills. I also feel that I grew as a person. Being so far from home, I had to figure out how to make it on my own."
Gosserand recounts that she likely wouldn't have continued studying French if she hadn't taken Poe's class her first year at Tulane. Now, she's a French major. "Professor Poe will always have a special place in my heart," she says.
Klein laughed in delight when he heard about Poe's influence on Gosserand, because it was so close to his own experience. Poe had also urged Klein to study abroad, and despite initial apprehension, he flourished during his year in France. He became a fluent French speaker, and developed a distinctly European sense of style. Decades later, that style is richly evident in the three Los Angeles hotels he owns, the most famous being the iconic Sunset Tower on the Sunset Strip. "The fact that other students are able to benefit from a similar situation and experience – it's just the greatest," Klein says. "What better feeling could one have?"
Recently, Klein made an additional gift to the Beth Poe Travel Fund that doubled its impact. The award will now be given annually to two students, typically an undergraduate studying language immersion and a graduate student conducting research. Klein says, "I sincerely hope that each and every one of them has a similar experience to the one I had—and as Annie had. It changed my life in a number of wonderful ways."
Gosserand's trip was her first to Europe, and she is grateful to Klein for establishing the award. "This entire experience has changed my life and my outlook on experiencing new things," she says. "Awards like this make it possible for people like me who have these goals and ambitions but not the means. I was terrified for a month before I left, but I took a leap of faith and did it. This opportunity gave me wings."