Tulane Hosts 8th Annual South-Central Conference on Mesoamerica
11/15/2017

Rachel A. Horowitz,
Visiting Assistant Professor of Anthropology
The Middle American Research Institute (MARI) and the Department of Anthropology at Tulane University recently hosted the 8th annual South-Central Conference on Mesoamerica (SCCM), which brought together scholars from across several disciplines who study the cultures and people of Mesoamerica.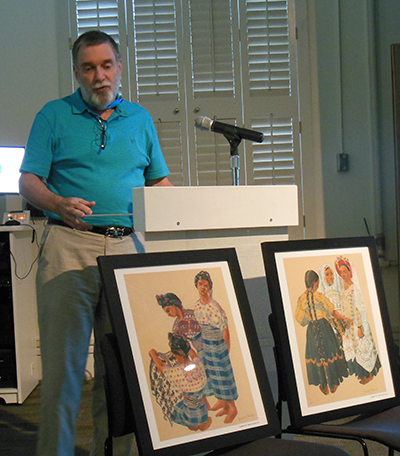 "The conference was well-attended, with over 70 people, students, scholars and enthusiasts alike, coming together to learn about Mesoamerica," said Rachel A. Horowitz, visiting assistant professor of anthropology. "It presented an excellent opportunity for the Tulane community to be exposed to the forefront of Mesoamerican research."
"The strength of the SCCM is its intentional inclusion of undergraduate and graduate students, professionals, and independent scholars in conversations about recent developments in Mesoamerican studies"
          - Caroline Parris
            Graduate student, Department of Anthropology
Hosted annually by different universities in the South Central region of the United States, the conference was held on the uptown campus and was organized by Tulane professor of anthropology and MARI director Marcello A. Canuto, along with Horowitz and anthropology graduate student Borislava S. Simova.
Over two days (Oct. 13–14), the SCCM presented archaeological, ethnographic and art historical research on Mesoamerica to more than 30 scholars in attendance. The keynote was given by John Hoopes, Distinguished Visiting Greenleaf Scholar at the Stone Center for Latin American Studies, who connected traditions in Mesoamerica with those further to the south in the contemporary countries of Costa Rica, Nicaragua and Panama.
"The talk brought together many of the themes addressed by other presenters," said Horowitz. "It was a highlight of the weekend."