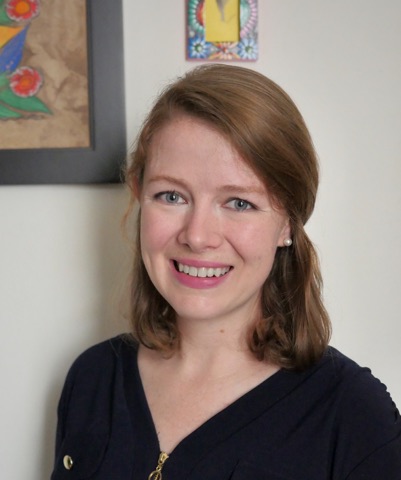 Rachel Witt, a doctoral candidate in the Department of Anthropology, has been awarded a prestigious Doctoral Dissertation Research Improvement Grant in biological anthropology from the National Science Foundation (NSF).
For the past ten years, Witt has been studying human skeletal remains from an archaeological context, combining approaches from both archaeology and biological anthropology to address why ancient societies justify violence, such as human sacrifice. More specifically, Witt's research investigates why a prehistoric empire in Peru known as the Chimú Empire (A.D. 900-1470) carried out the largest known example of human sacrifice ever to be documented in the Americas. "I'm excited to be conducting what is truly an interdisciplinary project—what anthropology does best—alongside leaders in the discipline," expressed Witt.
Witt was part of a small team that carried out excavations at the sacrificial site of El Pollo—where the sacrifice of the Chimú Empire occurred—in 2019, documenting 49 human sacrifices. Her next step is to carry out stable isotope analysis from the teeth, bones, and hair of children at the site to capture changes in the victims' diet and geographic movements during the years prior to death, which can lead to a greater understanding of why this sacrifice occurred. Witt is collaborating on this research with the Huanchaco Archaeological Program in Peru, which is co-directed by her Tulane graduate advisor John Verano, a professor in the Department of Anthropology, and Gabriel Prieto of the University of Florida.
"The NSF Doctoral Dissertation Research Improvement Grant program is highly competitive, and this reward recognizes the high quality of Rachel's dissertation research and her ability to carry it forward successfully," shared Verano. "Rachel has excelled in our Ph.D. program and I am proud to be her advisor."
While Witt originally planned to return to Peru in the summer of 2020, Covid-19 changed these plans like many other field research trips. However, with the support of her NSF grant, Witt will be able to work in a lab for the duration of March to conduct the stable isotope analysis. "To me, the most intriguing aspect of this phenomenon is the identity of these sacrificial victims," said Witt. "Broadly, I think we assume that childhood is the same experience for everyone around the world, when really it is not. Hearing that an empire sanctioned violence against children may sound shocking and appalling to us, but it forces us to consider if our society justifies policies and practices that put children in harm's way—my research shows that we are only beginning to understand how crucial it is to consider the myriad of ways young people contribute to society."