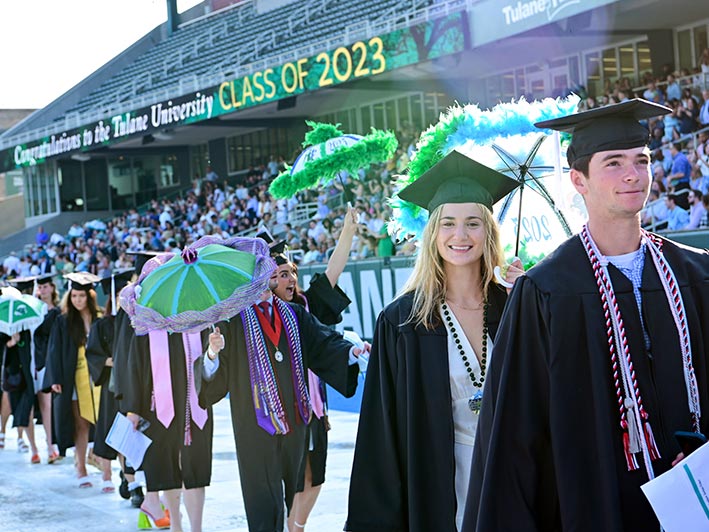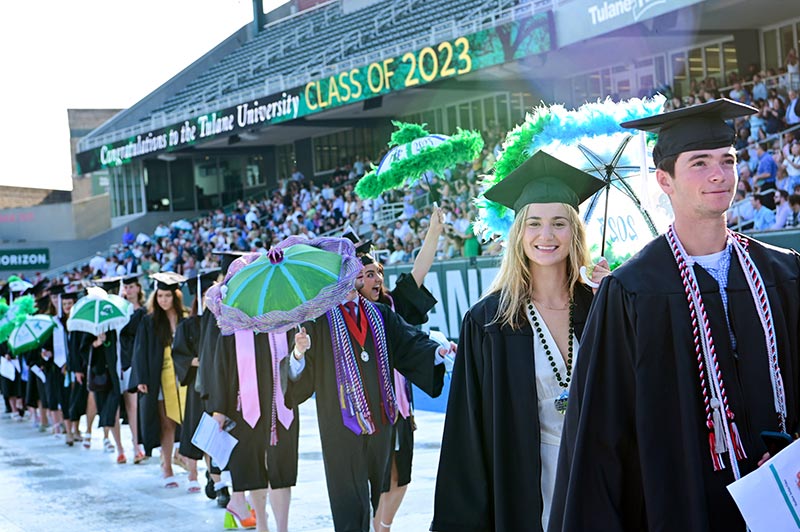 Dean Brian Edwards celebrated the accomplishments of our impressive and triumphant Class of 2023 and humorously tested the efficacy of artificial intelligence to develop an end-of-year address worthy of today's graduates in the humanities, social sciences, and fine & performing arts.
"I asked ChatGPT to write a graduation speech about the value of a liberal arts education, just to see what it would come up with... But it turns out that ChatGPT can't do precisely what we value here in a liberal arts school—balance all that complexity while telling a story. Clearly, there is something much more essential that liberal arts graduates know."  
Read or watch Dean Edwards' speech in its entirety.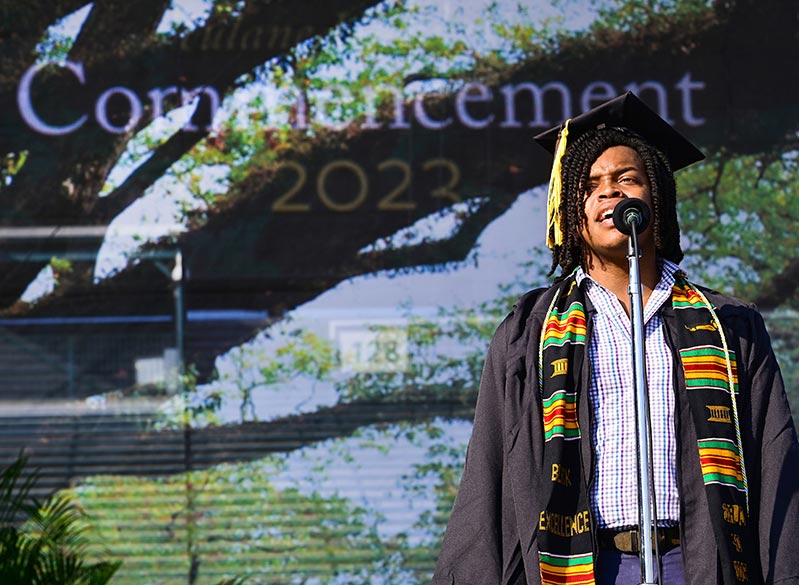 James Richard Jordan III (SLA '23)—who earned a BFA in Black American Music in addition to a degree in Cell and Molecular Biology this year—brought his talent to the Commencement stage during our faculty procession. His next venture is performing at the Ascona Jazz Festival in Switzerland.
Khira Hickbottom (SLA '23), earned dual degrees in English and Africana Studies. Her love for New Orleans informed her decision to remain in the city after graduation to pursue a PhD in literature. Her Commencement Ceremony poem, Boyhood, nostalgically touched on the journey that is growing up.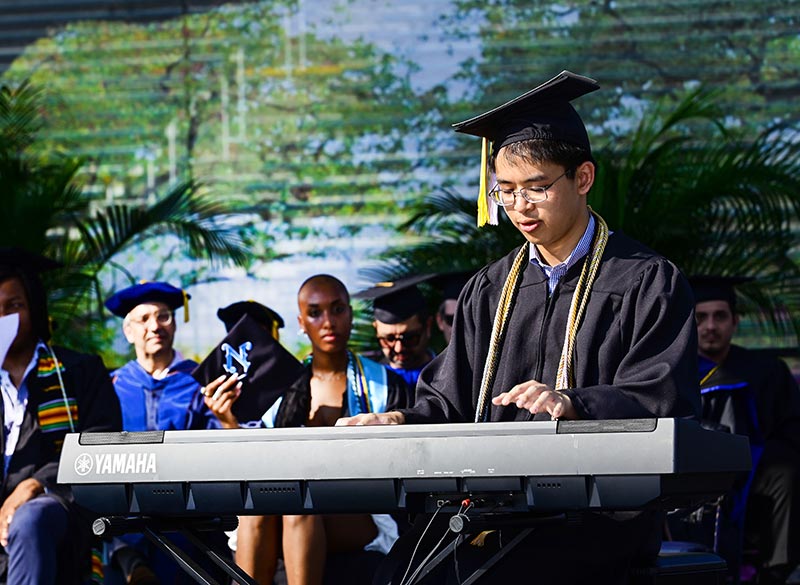 Louisiana native Christopher Vuong (SLA '23) performed an original piano piece during our SLA ceremony. Christopher graduated with dual degrees in Piano Performance and Neuroscience. His piece, "Viatrix," was inspired by the many places our graduates will go.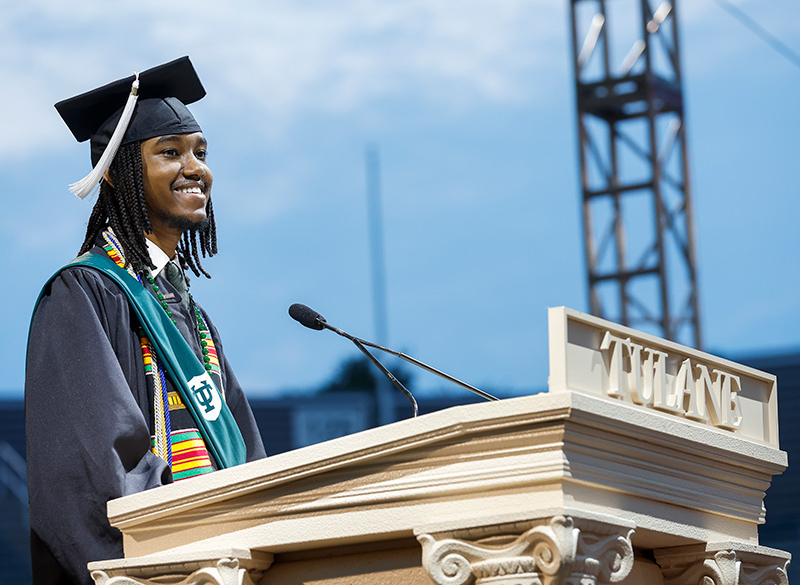 Da'Sean was recognized for helping to advance cultural change at the Tulane Undergraduate Assembly. He graduated with a BA in Political Science and is looking forward to continuing his equity work as a fellow with the International Economic Development Council.

---