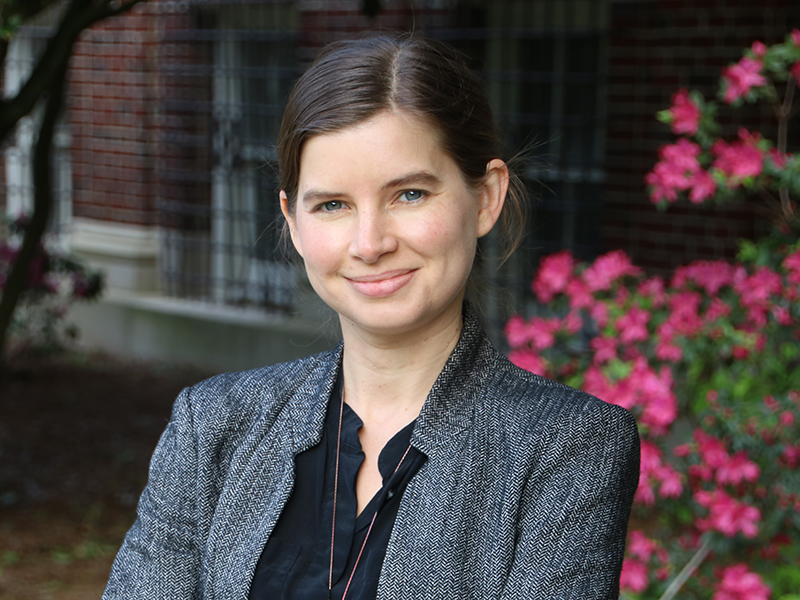 Education
Ph.D. University of Cincinnati: Classical Archaeology, 2013.
M.A. University of Cincinnati: Classical Archaeology, 2007.
B.A. Denison University: Latin and Classical Civilizations, 2004. Summa cum laude.
Biography
Professor Emmerson is a Roman archaeologist who specializes in the study of cities. She is particularly interested in the "marginal" aspects of ancient urbanism, not only literal city edges and the activities they attracted, such as waste management and the treatment of the dead, but also the people who have been marginalized both in ancient life and in modern reconstructions of it, including women, the enslaved, and the subelite. Her first book, Life and Death in the Roman Suburb, was published by Oxford University Press in 2020 and was awarded the Archaeological Institute of America's James R. Wiseman Book Award in 2022. Her forthcoming books include a publication of excavations at Pompeii's Porta Stabia (The Porta Stabia Neighborhood at Pompeii. Vol. 1: Structure, Stratigraphy, and Space, Oxford University Press 2023) and of fieldwork in Isthima, Greece. She is a Fellow of the American Academy in Rome (FAAR '19) and of the American Council of Learned Societies (F'18).
Emmerson directs the "Pompeii I.14 Project," an excavation that examines the development of the city prior to the catastrophic eruption of 79 CE, focusing especially on issues of social interaction and civic infrastructure.
Courses
CLAS-3190 — Pompeii: Life in a Roman Town
CLAS-3180 — Roman Art and Archaeology
CLAS-4200 — Gender in Roman Archaeology