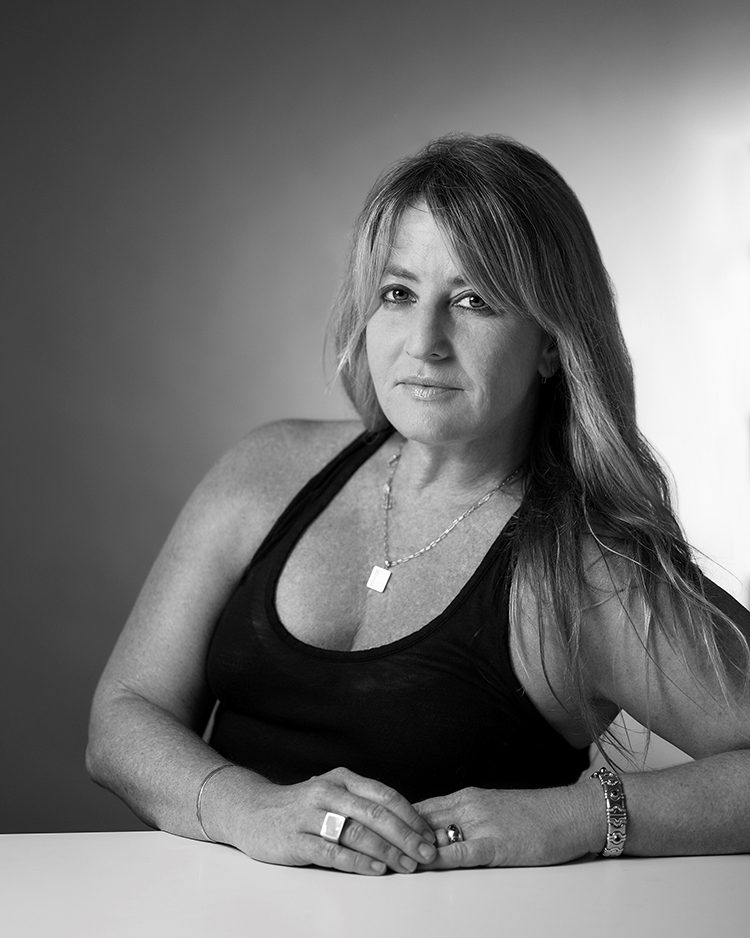 This November, anthropology and art history alumna Legier Biederman (SLA '99, M.A. '01) returned to New Orleans for a special showcase of her jewelry line Legier. Shortly after, School of Liberal Arts Writer and Editor Emily Wilkerson spoke with Biederman about her time at Tulane, her career shift from art historian and curator to jewelry designer, and how her liberal arts background continues to inspire her work. 
Emily: Tell me about studying at Tulane: What was your major? Which professors or classes were most influential in the development of your research and work?
Legier: I studied anthropology and art history, and also completed my M.A. in art history at Tulane. Judith Maxwell was really influential to my anthropology work and gave so much of herself as a teacher and mentor. However, art history was always where my heart was. I took a few studio art classes, but what really galvanized my interest in art history was the first class I took with Michael Plante. After finishing my master's at Tulane I decided to move and work on my Ph.D. at the University of California, Los Angeles. And somehow I ended up staying in LA!
Emily: And now you are an entrepreneur and design jewelry that is sold in boutiques around the world including Harvey Nichols in the United Kingdom. How and when did you start designing your own line of jewelry?
Legier: I always loved jewelry, and the idea of an object that has this kind of memory, something that can be passed down and translated or transferred, was something that was always fascinating to me. This grew from my art history background and thinking about the medieval period, even looking at mourning jewelry. And then the more tangible aspect of working with my hands became important to me, more so than working on a text or curating an exhibition.
Altogether, I started my business Legier about four years ago, kind of abruptly! And I was lucky to have friends and peers in Los Angeles, mostly women that became great allies in the development of my company. It's also been incredible to be in a city where so much manufacturing takes place, from casting and stone setting to the apparel industry. It ended up being a pretty smooth transition from teaching and curating to making jewelry.
Emily: Do you feel like the skills you learned from studying liberal arts prepared you for running your own business, from the creative side to business aspects?
Legier: I think my background most clearly ties into the creative—I do all of the designing for Legier. And while I can, I don't do the casting myself because we have a great group of casters in Los Angeles. We also work with a stone setter that hand cuts every stone of ours, although I do the stone sourcing because it allows me to find these beautiful, ethically sourced stones in the western and southwestern parts of the U.S. Lastly, we work with a bench-worker downtown that does all of the finishing work.
I coordinate all of these steps, and in terms of the daily operations of the business, I work with one employee to do all of the marketing, website maintenance, customer service, shipping, and managing of wholesale accounts and individual sales, so the organizational skills and communication skills, as well as the ideas of presentation, I learned through the liberal arts are absolutely necessary for the entire process. 
Emily: What most inspires the work that you do?
Legier: Thinking back to my research in art history, I'm really inspired by ideas of organic and inorganic, as well as the sublime forms of nature, and how they could be juxtaposed with clean forms and geometry. This also comes out of thinking about minimalism and shifts to post-minimalism in art history where you find more organic and feminine forms. Artists such as Robert Morris, Donald Judd, Eva Hesse, and Lynda Benglis—who is a Tulane alumna—have all inspired my work. And I'm thinking about how the types of forms coming out of these movements don't have to be in opposition. Having a jewelry line that can be both feminine and masculine, and appeal to all of those senses is exciting to me, especially being in California and incorporating natural forms from the landscape and the desert into these concepts harmoniously.
Emily: Why do you think the humanities and fine arts are important?
Legier: What would the world be without the humanities? The humanities encompass everything we as humans create, how we value it, translate it, learn the history of it, and how these objects, ideas, and their meanings shift throughout time.