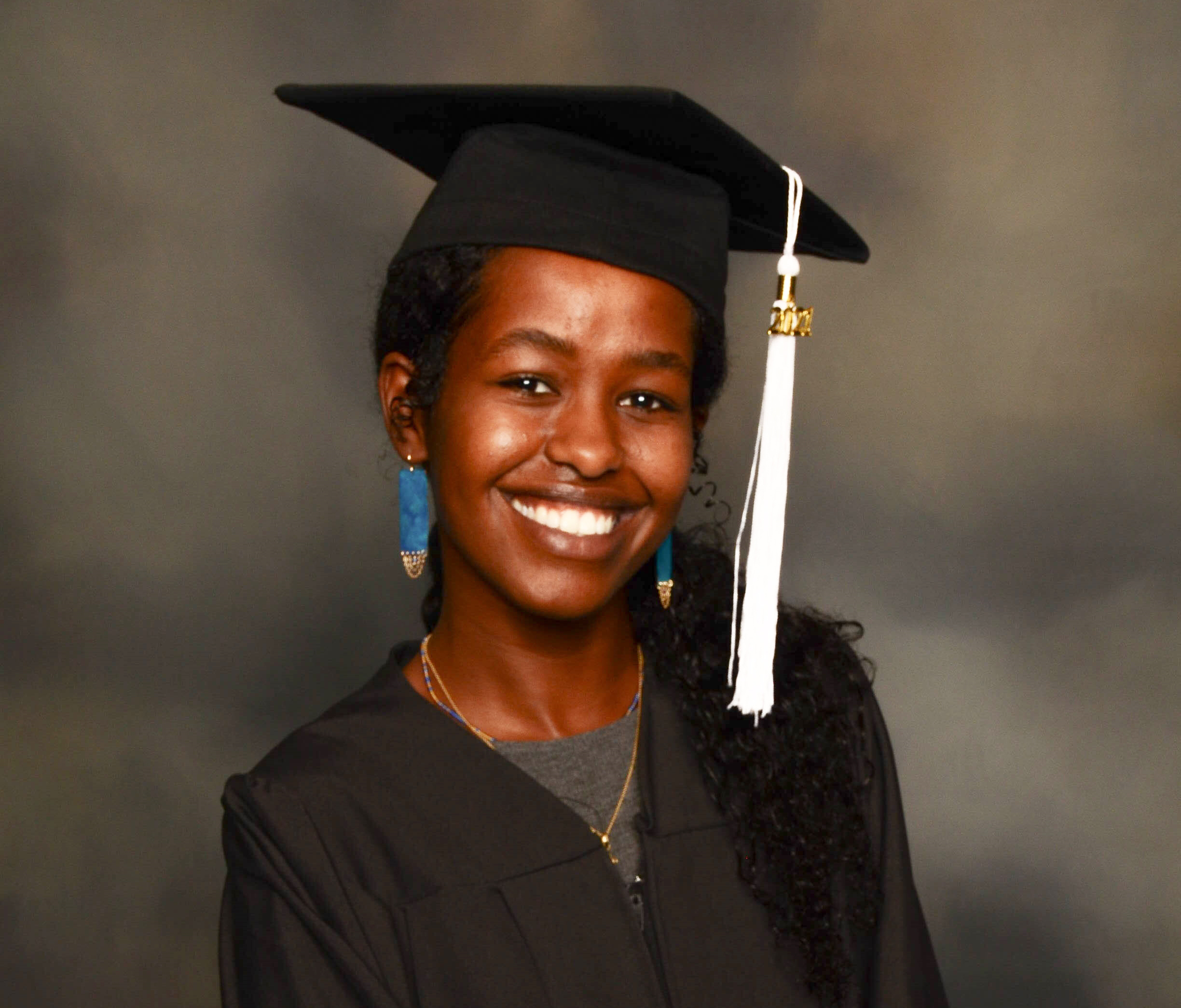 School of Liberal Arts Student Commencement Speaker Simenesh Semine (SLA '21) is dedicated to serving others. As a guiding light for her decisions, Semine often poses the question "what are we here for if not to help each other?" Her four years at Tulane have demonstrated this tenet.
A political science and Africana Studies graduating senior, Semine's dedication to service—which was a key factor for her attending Tulane—led her to involvement with both the Tulane Black Student Union (TBSU) and the Center for Public Service. Since her sophomore year, Semine served on the executive board of TBSU, with the exception of one semester she spent studying in Sydney, Australia. This past year, Semine served as the organization's external vice president, working closely with her fellow classmates to draft the organization's list of demands aimed at creating a more equitable campus. Crafted from the tenets set forth by the African American Congress of Tulane in 1968 and influenced by the Call for Unity rally in 2015, the request for Tulane to create an equity fee by the Les Griots Violets in 2019, and community feedback, the list of demands supports the organization's overall mission to create a safe and welcoming environment for students of color at Tulane. In the weeks leading to commencement, Semine shared, "My hope for TBSU is that it maintains its focus on being, first and foremost, a place for black students to go and feel comfortable. I also hope the organization upholds the demands we set forth this year and finds additional way to improve Tulane for everyone, without the labor totally being on students of color."
Semine is originally from Boston, but each of her years at Tulane has brought her closer to the city of New Orleans. Working as a Community Engagement Advocate with the Center for Public Service, Semine has deepened her research on histories of oppression—from race to gender and disability—to help facilitate conversations about inequality in ethical ways. Whether to aid public service involvement with local community members or in response to a professor's request for a particular class, community engagement advocates offer informed student voices on the process of working in service to the New Orleans community. "I think that if we don't recognize our impact on those around us," explained Semine, "then we're missing the point of this education." Further demonstrating her commitment to community service, Semine served as a Public Service Fellow at Tulane and interned with Southeast Louisiana Legal Services, which provides free civil aid to low incomed individuals across Southeast U.S.
This summer, Semine will return to Boston to spend time with friends and family as she cultivates a career path focused on aiding others and creating systemic change. "We're in an age where we can see how much other people need help. We can see our friends, neighbors, and classmates right beside us that need our assistance. It's so important that we are actively helping others in this world."