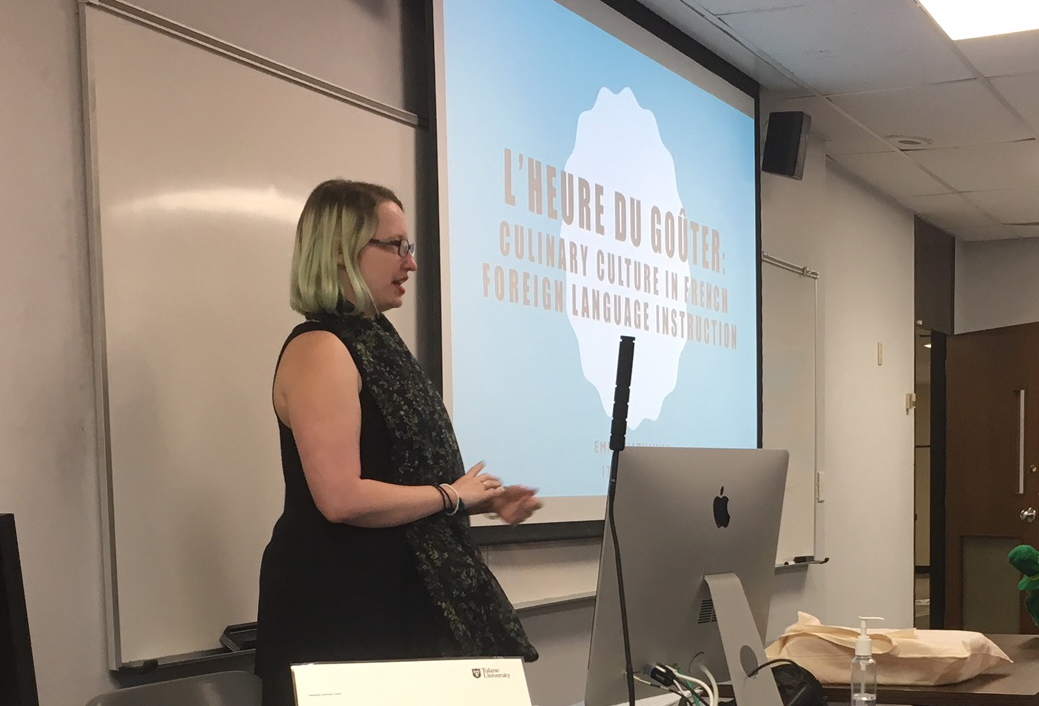 The School of Liberal Art's Language Learning Center with the support of the Center for Engaged Learning and Teaching (CELT) hosted their first annual Foreign Language Pedagogy Symposium on Saturday, March 17th. The event featured eight presentations by faculty and graduate students on a broad array of topics ranging from innovative ways to recycle classroom activities from more traditional approaches into active learning styles, how to incorporate culinary culture into the classroom, the use of comics, to re-examining the role and use of translations in higher level language and literature courses.
"We wanted to start opening up more spaces to get language instructors in a room together so that they can share the approaches and strategies that are working best for their student in the classroom" said Ryan Judd, the manager of the Language Learning Center. The goal is to create more opportunities for collaboration across the departments with events like the symposium. Professor Roxanne Dávila, who helped to organize the event, commented that "the event is helping to grow a sense of community among the various language departments and programs."
One presentation, given by Department of French and Italian graduate students Chiara Azzaretti and Jacqueline Sarro, focused on different classroom activities using apps like Instagram and other social media platforms. By using relevant course materials and media, instructors can keep students engaged in learning and keep them interested in the subject matter. Effectively integrating new technologies into coursework proved a popular theme that ran through most of the presentations.
When asked if the event will be held annually in the future, Judd said "I'm happy that the Language Learning Center and CELT were able to provide this opportunity for our language instructors. We have so much collective talent and instructional experience across the various departments. It makes so much sense to have an event where we can bring those resources together and learn from one another. We had a lot of support and a lot of interest in continuing this kind of symposium, so, yes, we will definitely continue them into the future."