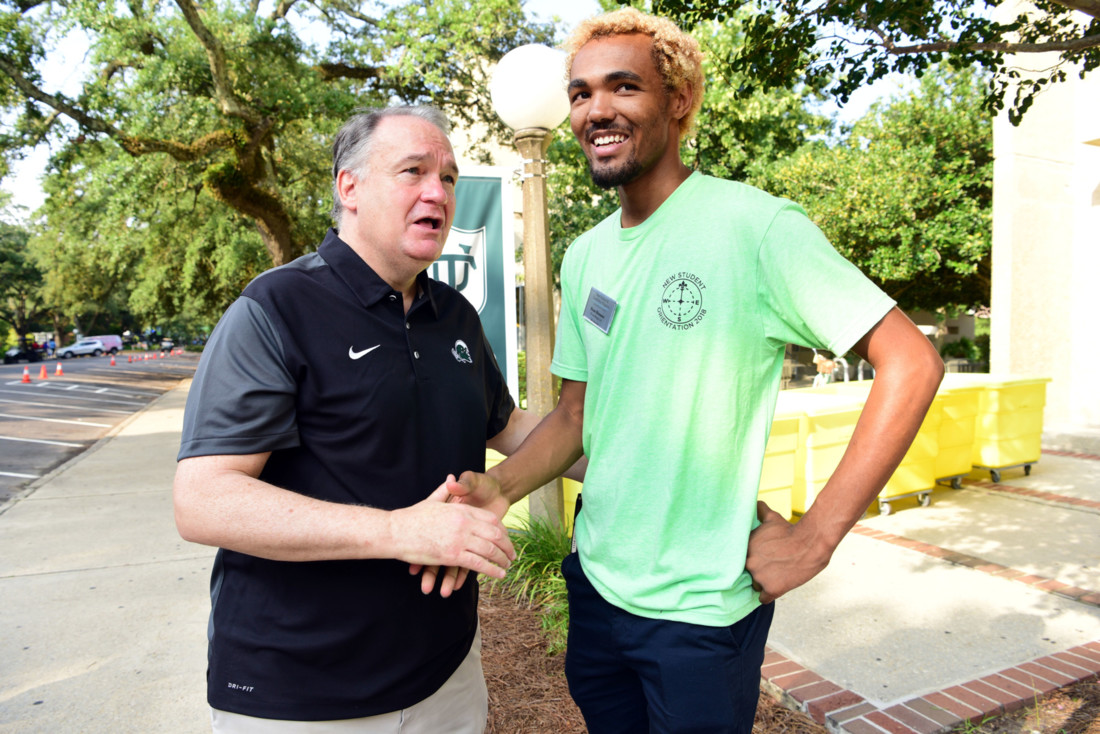 Two years ago, School of Liberal Arts alumna Octavia Abell (SLA '14) and Kyleigh Russ founded Govern for America (GFA), an organization that connects young professionals with jobs in the public sector through a two-year fellowship program. In Spring 2020, Forbes celebrated Abell and Russ in their 30 Under 30 feature, praising GFA's work in local governments and emphasizing another tenant of the organization—diversifying the field so that governments reflect the diversity of America.
GFA welcomed their second cohort of fellows from ten different states in June 2020. These young leaders recently graduated from 12 colleges across the country and are now working in five government agencies, including Tulane alumnus Evan Doomes (PHTM '20). Doomes majored in political science and public health, prompting GFA to match him with the Louisiana Department of Health in the Bureau of Vital Records and Statistics. After going through the state's regular hiring practice, Doomes began his work of critical analysis this summer, merging his interests in health and policy. "My work in the Bureau of Vital Records asks me to collect information on who is dying, from the deceased's location to specific demographic information, and also the same for births, such as where babies are being born and what the outcomes are for mothers," said Doomes. "From these statistics, we can better understand how these instances relate to issues such as inequities in healthcare and the environment. It all starts with knowing the data."   
During his senior year at Tulane, Doomes connected with Liberal Arts alumna and GFA Fellow Julia DeSimone (SLA '19) to inquire further about GFA. DeSimone studied political science and social policy and practice at Tulane and pursued her interest in education working with organizations such as the Recovery School District and Enroll NOLA while in New Orleans. Now, she is in her second year of her GFA Fellowship at the Louisiana Department of Education in Baton Rouge. Together with her colleagues, DeSimone analyzes state and federal funds for Louisiana's school districts and develops applications that allow districts to easily apply for funding, and for the state to gather all necessary information for distributing those funds. DeSimone sees her work at the state level as a vital connector of nationwide issues and initiatives for each student. "There is a lot of change that can happen at the state level that directly impacts our communities, and I'm happy to be a part of that change as a woman and young person," said DeSimone.
While Doomes and DeSimone work with different state agencies, they both feel a bond as GFA Fellows. Cultivated through the organization's Summer Institute and ongoing programming, the GFA Fellows' connection has been instrumental to their success in and enjoyment of their positions, particularly at a time when many are working from home due to Covid-19. Through these programs, mentoring, and training, GFA brings together professionals with these recent grads to discuss topics ranging from equity to resume-building. "We're building a network of leaders committed to amplifying the voices of marginalized populations and centering racial justice in government work," said Abell. "GFA Fellows like Evan and Julia are emblematic of these values."