SPRING PLANNING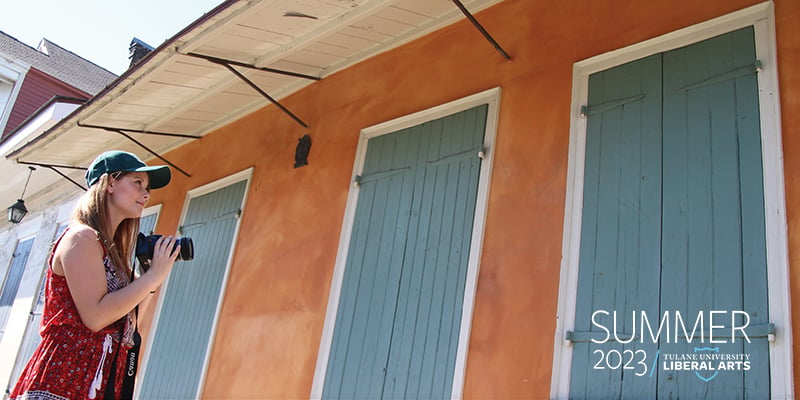 Explore curated courses and #LEVELUP with Tulane Liberal Arts this summer!
Our 25+ summer classes span May, June & July sessions and offer something for everyone—whether you're a current student, an alum, or just want more of New Orleans. Courses fall under 5 areas of study and include options to earn professional certificates, participate in service-learning, or partner with the Tulane School of Medicine.  

2023 is your opportunity to seize summer early and plan to boost your resume while learning from passionate, expert faculty in several fields. Registration opens April 10.  
Start planning today!
---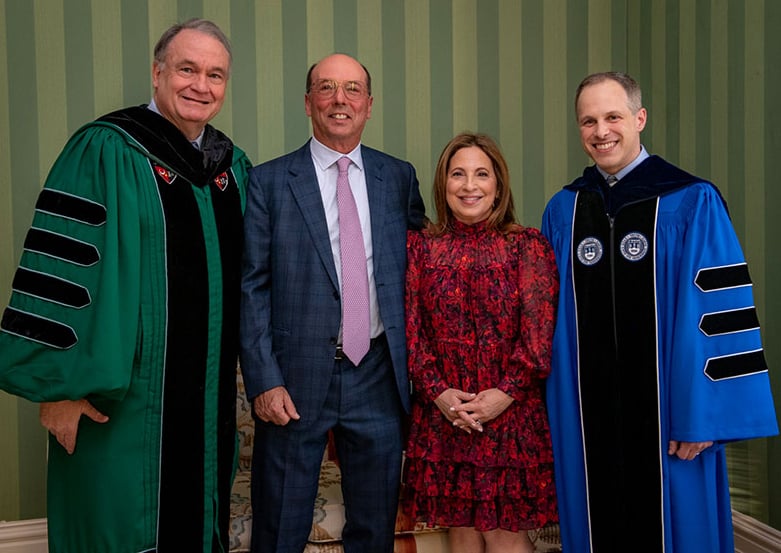 GRANT ANNOUNCEMENTS

Inaugural Grant Chair in the American Jewish Experience  
Michael Cohen, Jewish Studies  
President Michael A. Fitts & Stuart and Suzanne Grant honored the investiture of Professor Cohen, PhD, as the Stuart and Suzanne Grant Chair in the American Jewish Experience, at an event also honoring the establishment of the Stuart and Suzanne Grant Center for the American Jewish Experience—the largest gift ever to the Department of Jewish Studies.
Scialog: Molecular Basis of Cognition Initiative Funding Award  
Daniel Burnston, Philosophy  
Created in 2010, the Scialog ("science + dialog") format aims to accelerate research breakthroughs by stimulating interdisciplinary conversation and community-building around a scientific theme of global importance. Associate Professor Burnston, PhD, is a member of one of only six teams awarded $50K in the inaugural year of the new initiative.
FACULTY IN THE NEWS

Ilana Horwitz, Jewish Studies — The Washington Post  
Horwitz, Assistant Professor of Jewish Studies & the Fields-Rayant Chair in Contemporary Jewish Life, addresses new Anti-Defamation League research showing a national rise in antisemitism. Horwitz suggests that technology and social media spurred a culture shift where, after a decline among young people in the '90s and 2000s, both older and younger adults now harbor antisemitic views.
Karissa Haugeberg, History — NPR's Thoroughline Podcast  
Haugeberg, Associate Professor of History & Director of Undergraduate Studies, joined NPR ahead of the 50th anniversary of Roe v. Wade to discuss the history of abortion—which wasn't always controversial. Haugeberg's book, Women against Abortion, charted the experience of the women who shaped the U.S. anti-abortion movement.
David Smilde, Sociology — Foreign Policy  
Smilde, Charles A. and Leo M. Favrot Professor of Human Relations, shares his expert perspective on the U.S.-Venezuelan oil deal. While the demise of Venezuela's "interim government" provides new opportunities for a return to democracy, everyone should assume that Nicolas Maduro will do what he can to stay in power.
---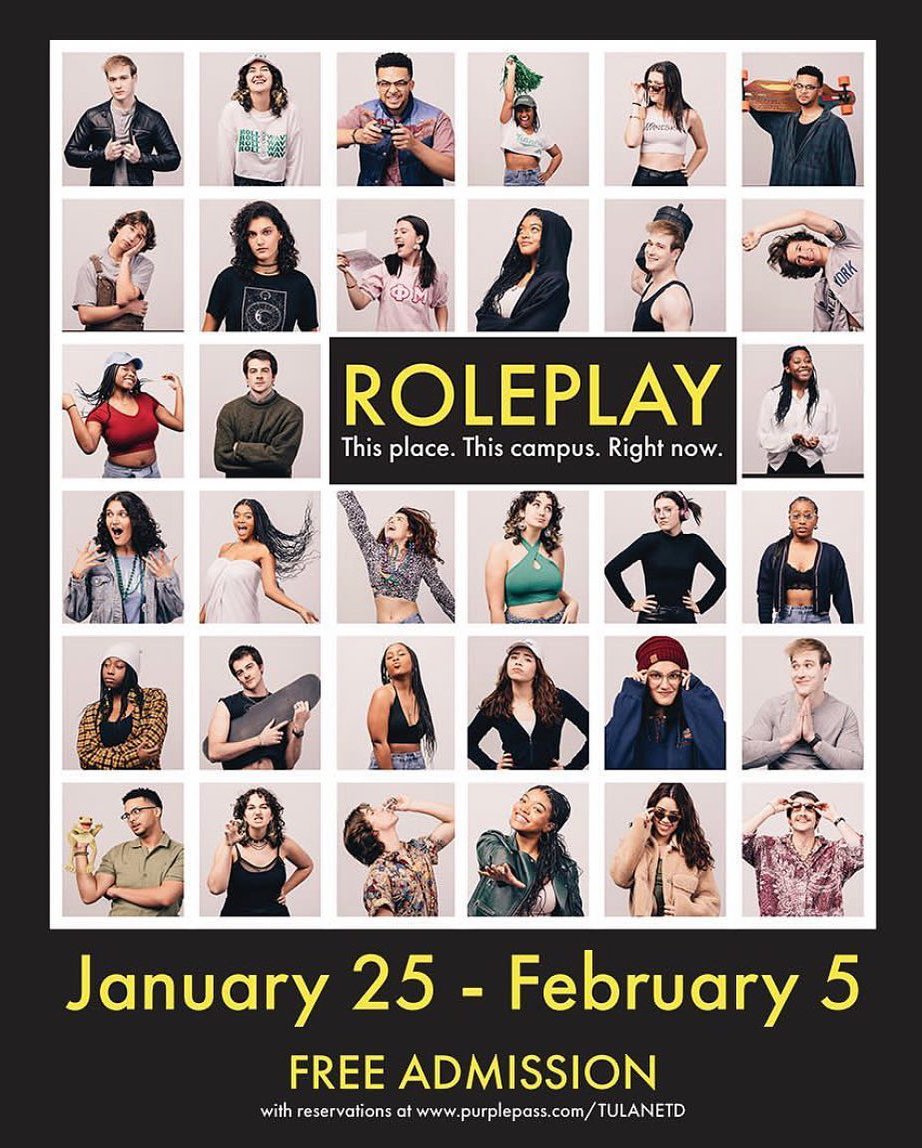 Roleplay
Saturday, Jan. 28 — Sunday, Feb. 5  
Lupin Theater (150 Dixon Hall Annex)
Tulane's Department of Theatre and Dance, Goat in the Road Productions (GRP) & the All in Sexual Violence Prevention Committee are remounting the critically acclaimed Roleplay!  

This original play explores student experiences with love, sex, power and consent. Its 2019 debut enjoyed a sold-out run and its original cast earned the 'Best Ensemble' Big Easy Theatre Award. Get your FREE tickets here.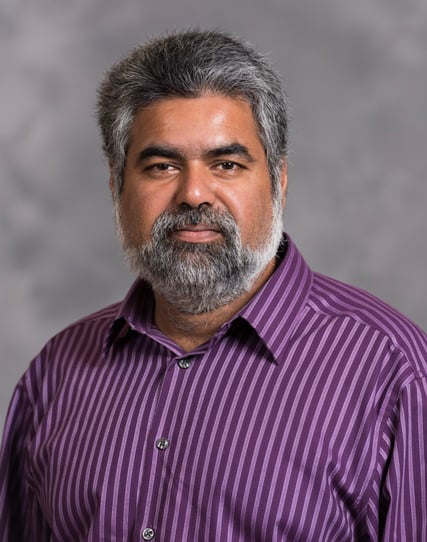 Public Lecture: "Imagining the Ecotone in Amitav Ghosh's The Hungry Tide"
Professor Gaurav Desai  
6pm | Monday, Feb. 6 | Stibbs 203 (LBC)
Former Tulane professor Guarav Desai returns to campus as part of our annual Carole Barnette Boudreaux '65 Great Writers Series! Desai will host a discussion of The Hungry Tide, by our 2023 featured author, Amitav Ghosh, in advance of Ghosh's own presentation in March. This novel has become a go-to text for scholars seeking an eco-critical, environmental lens in the study of postcolonial literatures.  

Desai currently chairs the Dept. of English Language and Literature at the University of Michigan. This event is FREE & open to the public, but advanced registration is required.  
 
---