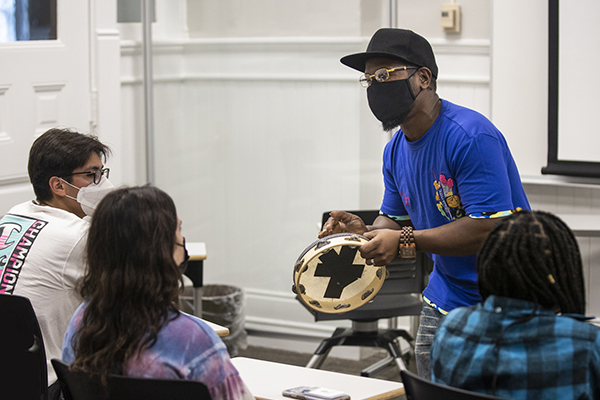 In August 2021, we planned to send a newsletter replete with reflections from Tulane students, across schools and graduation years, sharing their summer experiences within the liberal arts. However, as the unexpected continued to unfold, we gave pause to this plan to share Hurricane Ida recovery efforts and updated Covid-19 responses. As we close our fall semester and release our exciting School of Liberal Arts Summer Program offerings for 2022, we're excited to share Amaayah Bryant's ruminations, following her participation in our Creative Industries program course, "Keeping the Groove," in Summer 2021.
The very first day of "Keeping the Groove" sparked my interest in all that Professor Bill Taylor had in store for us in his Creative Industries course. Even though I am a New Orleans native, I learned so much in such a short amount of time about my city's history and the cultural economy.
Every week, guest speakers who were either musicians or part of New Orleans' music culture joined our class. From DJ Soul Sister to Julian Gosin and Erion Williams, members of the musical ensemble The Soul Rebels, and even Tipitina's manager Brian "Tank" Greenberg, each guest took time to share their experiences and their career journeys. We learned that DJ Soul Sister got her start at the radio station WWOZ as a radio programmer during her first year of college. The "Queen of Rare Groove" is now the host of her own popular radio show, "Soul Power," and has been disk jockeying live since 1997. During an intimate conversation with our class, Soul Rebels musicians shared with us the hardships they have faced since the beginning of the Covid-19 pandemic, which, like for many, prompted the cancellation of their tour in 2020. And Greenberg narrated his beginnings at Tipitina's—one of the city's foremost live music venues—as a bouncer, as well as how he has grown in his career while working for the venue over the last decade. These notable visitors prompted important discussions about the history of creative practices in New Orleans and offered invaluable, demonstrable advice on how to find—or even create—careers in this dynamic and growing local industry.
Throughout the summer, Professor Taylor also incorporated important discussions about the impact of Covid-19 on the field and city in a way that we were able to thoughtfully brainstorm and respond to. Through coursework and service-learning opportunities, we helped work on one of New Orleans most prominent festivals, Trombone Shorty's Shorty Fest. Professor Taylor listened to and considered our opinions and recommendations to help make Shorty Fest an even greater success than before.
Thanks to "Keeping the Groove," I was introduced to many different windows of opportunity and was given the chance to learn about the music world in the city of New Orleans. I will forever be grateful for this experience.
Find out more about the School of Liberal Arts Summer Programs!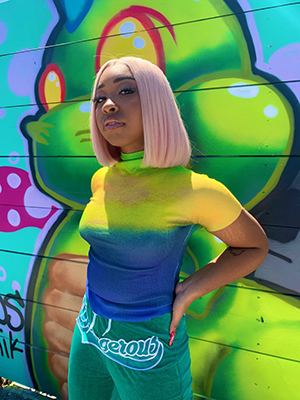 Amaayah Bryant, a New Orleans native, is a senior majoring in humanities and minoring in business in Tulane's School of Professional Advancement. Bryant is pursuing a career in owning her own nail salons (@nailzbyaa) and enjoys being an artist in her free time.