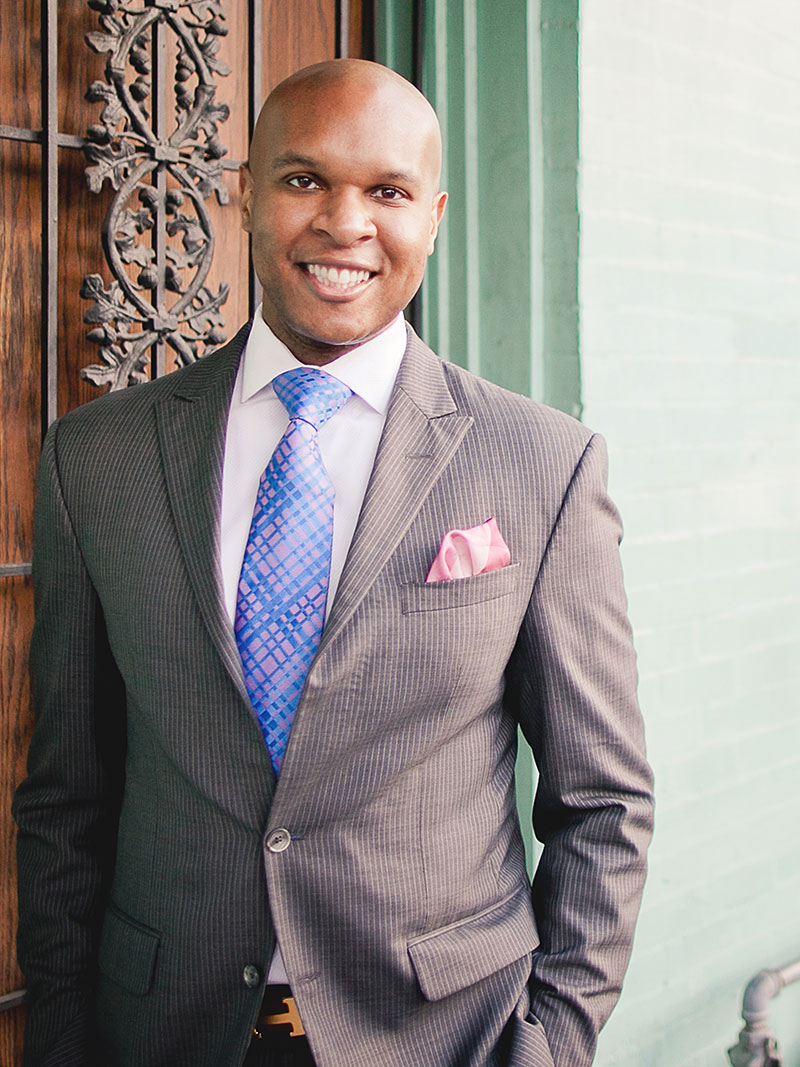 "Try to be a rainbow in someone's cloud"
As Travis Torrence, Tulane College '02, departed for his first day of classes as a freshman, his parents reminded him that they were sending him to college to make a better life for himself. While participating in service learning courses at Tulane, the Communication and Political Science double-major was introduced to the old adage: "You make a living by what you get; you make a life by what you give."
Today, as Vice President – Legal of Jiffy Lube International, Inc., a wholly owned, indirect subsidiary of Shell Oil Company, where he also serves as Senior Legal Counsel, Torrence attributes his commitment to community service to his experiences as an undergraduate at Tulane. "While riding through the Magnolia Projects on the service learning shuttle, I thought about how fortunate I was and how it was incumbent upon me to serve the poorest, most vulnerable individuals in our community," says Torrence, who went on to Yale Law School after his days of studying on the oak-tree lined, manicured lawns of Newcomb quad.
Now, a member of the Dean's Advisory Council for the School of Liberal Arts, Travis spends most of his free time in Houston raising money for causes dear to his heart. He serves as President-Elect of the board of directors of Bo's Place, a non-profit grief support center for children and families who have lost a loved one, and as a member of the board of directors of AIDS Foundation Houston and the State Bar of Texas. Among other major Houston fundraisers he has led, Torrence has served as Chair and Honorary Chair of World AIDS Day in Houston, and, in April, will serve as Chair of the Victory Fund's Houston Champagne Brunch. Travis is the reigning male champion of Dancing With The Houston Stars, in which he performed original Janet Jackson choreography to benefit Urban Souls Dance Company, a Houston non-profit that preserves historical dance, creates contemporary dance to celebrate cultural themes, and teaches modern dance to inner-city kids to cultivate confidence, artistry, self-awareness, and technical ability. He jokes that "dancing the night away on top of pool tables at F&M's, Grit's, Phillip's, the Boot, and Fat Harry's (just to name a few)" prepared him for the stiff competition he faced. In addition to the "amazing feeling of seeing the positive impact that we are making in the community," Travis admits that "it was pretty cool to be featured as a 'celebrity model' with NFL stars, including JJ Watt and Kareem Jackson, at a recent gala to support a local Houston non-profit."
Travis has also chaired the Houston Bar Association's Campaign for the Homeless Committee and the AIDS Outreach Committee. Torrence's advice for current Tulane students is simple: "While you should definitely enjoy the rumble of streetcars barreling down St. Charles Avenue, the horns of Rebirth Brass band, and the sweetness of strawberry lemonade at Jazz Fest, don't forget the quote made famous by Maya Angelou—'try to be a rainbow in someone's cloud.'"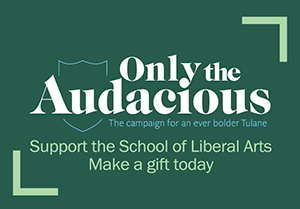 Share with us what inspires you to give. Learn more about the different ways to give. Support What Inspires You!