Dean Brian Edwards' Message to the Liberal Arts Community
June 10, 2020
Dear Liberal Arts community,
Over the past week, many thousands of us here in New Orleans have come together in public and peaceful protest against racism and police brutality, joining hundreds of thousands of Americans in communities across the U.S. and around the world.
The killing of George Floyd on May 25 by police officers in Minneapolis is the immediate cause of our collective anger. Floyd grew up not far from here, in Houston; his funeral was yesterday. His killing added to a seemingly endless number of occasions when African Americans have been killed by law enforcement or in police custody: the shooting of health care worker Breonna Taylor on March 13 by police storming her Louisville home; the murder on February 23 of Ahmaud Arbery, chased down by self-styled "citizen police" while jogging in South Georgia; and over the past few years, the killing of Michael Brown, Eric Garner, Sandra Bland, Alton Sterling, Nimali Henry, Tamir Rice, Philando Castile, Atatiana Jefferson, Tony McDade, Trayvon Martin. The list goes on and on and on.
Protests are meant to be disruptive in a positive sense—to disrupt the status quo and to interrupt the oppressive structures that inhibit true change. This is an urgent task.
The School of Liberal Arts decries these acts of state-sponsored violence and rejects racism, both direct and explicit as well as structural and implicit. We stand with those at Tulane, in New Orleans, and around the country who raise their voices against anti-Black racism in all its forms.
We know that racism is not limited to the police, but pervades all aspects of American society, including academia. We come together in the midst of a pandemic that has produced mortality rates among African Americans at twice the rate of white Americans.1 As my colleague, Thomas LaVeist, dean of Tulane's School of Public Health and Tropical Medicine, has shown, 60% of those who have died of complications from Covid-19 in Louisiana are African American, while African Americans make up only 32% of our state's population.2 Meanwhile, 66% of those in Louisiana prisons are African American, significantly higher than the already starkly disproportionate rates of Black incarceration in the U.S.3 Add to that the disproportionate effects on Black and Brown communities of environmental degradation, toxicity of soil and water, and disparities in educational access, and the systemic nature of racism is evident.
I believe it is important for leaders to announce their rejection of racism. But it is equally important to listen to the voices of those protesting, to hear the experiences of members of our community, and to dedicate ourselves to structural change. Today, academics across the country launched a movement called #ShutDownAcademia, to force the academy to confront its biases, to take responsibility for anti-Black racism in higher education, and to work actively toward positive change. This message is in solidarity with those goals.
At the rally down at Jackson Square on Friday night, I saw a sign that said: "This revolution will be televised." It was a reference to the 1971 anthem, "The Revolution Will Not be Televised," by Gil Scott-Heron, the radical jazz poet and anti-racist activist. In a 1982 performance, Scott-Heron elaborated: "The first revolution is when you change your mind about how you look at things and see that there might be another way to look at it that you have not been shown."
Protests are meant to be disruptive in a positive sense—to disrupt the status quo and to interrupt the oppressive structures that inhibit true change. This is an urgent task for the liberal arts. The liberal arts are called "liberal" not as a political designation, but rather because their study is intended to liberate the mind from its prejudices and preconceptions, those structures that inhibit growth or change. They should properly be called the liberating arts.
The School of Liberal Arts, across its 34 departments and programs, integrates the study of the humanities, which have the human and human expression at their core; the social sciences, which analyze and dissect structures of power and society; and the fine and performing arts, which bring expression to our humanity and amplify it. We not only decry the structures and expression of racism, but we are committed to showing different ways of thinking.
To be truly disrupted by the present protests means to do things differently from before. I am announcing a number of new commitments that will guide the School of Liberal Arts in the coming weeks, months, and years. Some build on work we have been doing and some are spurred on by these events and are intended to ensure that we learn from them.
We will commit to several new faculty hires in the Africana studies program, along with other programs in the School of Liberal Arts—including the Program in Gender and Sexuality Studies—that seek to understand, expose, and shine a bright light of history on legacies of hatred that are part of the American story.

We will welcome to our faculty two new tenure-track professors with joint appointments in Africana studies beginning July 1, 2020.
We have extended an offer this week to a visiting senior scholar in Africana studies and sociology, with a focus on race and social justice, for a two-year term to begin July 1, 2020.
Working with the Program of Africana Studies, we will commit to additional tenure-track faculty positions over the coming years, jointly appointed in Africana studies and the disciplines, expanding scholarship and teaching on race across the School.

We will commit new funds to incentivize all School of Liberal Arts departments to support course offerings in satisfaction of Tulane's Race & Inclusion requirement, expanding the study of race and anti-racism to a wider range of disciplines in the school.
I will appoint a task force to explore the creation of an interdisciplinary Certificate in Diversity and Inclusion for graduate and professional students.
We will establish two new committees on the Dean's Advisory Council, one to bring diverse Young Alumni voices to my board, and a second, an Alumni Advisory Committee on Diversity and Inclusion, comprised of Tulane alumni/ae of color to advise me and the school. These are in addition to the Dean's Student Advisory Board, established this past academic year and comprised of a diverse group of current undergraduates.
As an educator, I am an optimist. What I see and hear at the protests—and from friends, colleagues, and students—gives me hope that on the other end of this pandemic, we will not seek to return to "normal." But I know too that optimism must be paired with action. I pledge to do my part and that the School of Liberal Arts will do its part. One of the great signs I saw at the rallies this past week read "silence is a form of oppression." We raise our voices in support.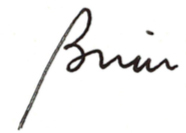 Brian Edwards
Dean and Professor
School of Liberal Arts
Tulane University
New Orleans, Lousiana
---
2 Dean LaVeist identifies three categories of discrimination in health: health disparities, health inequality, and health inequity. He has launched The Skin You're In (http://tsyi.org ) to address these inequities.