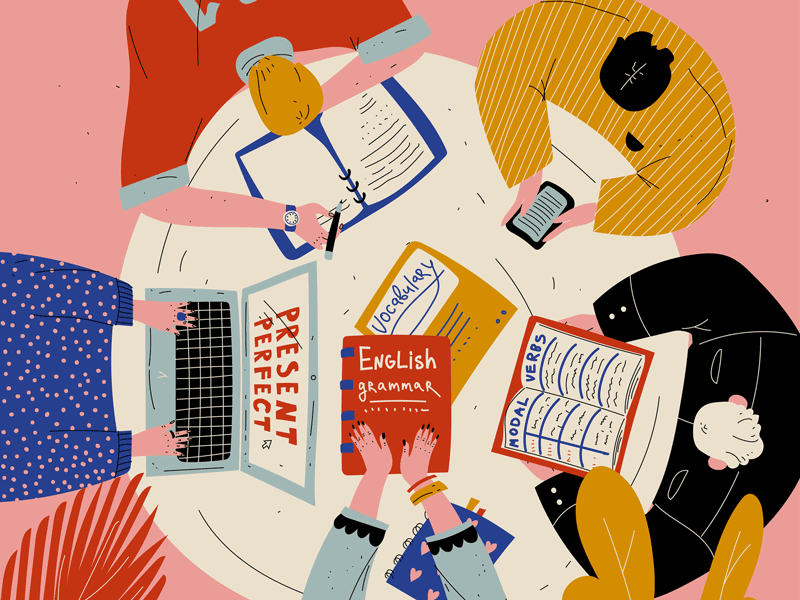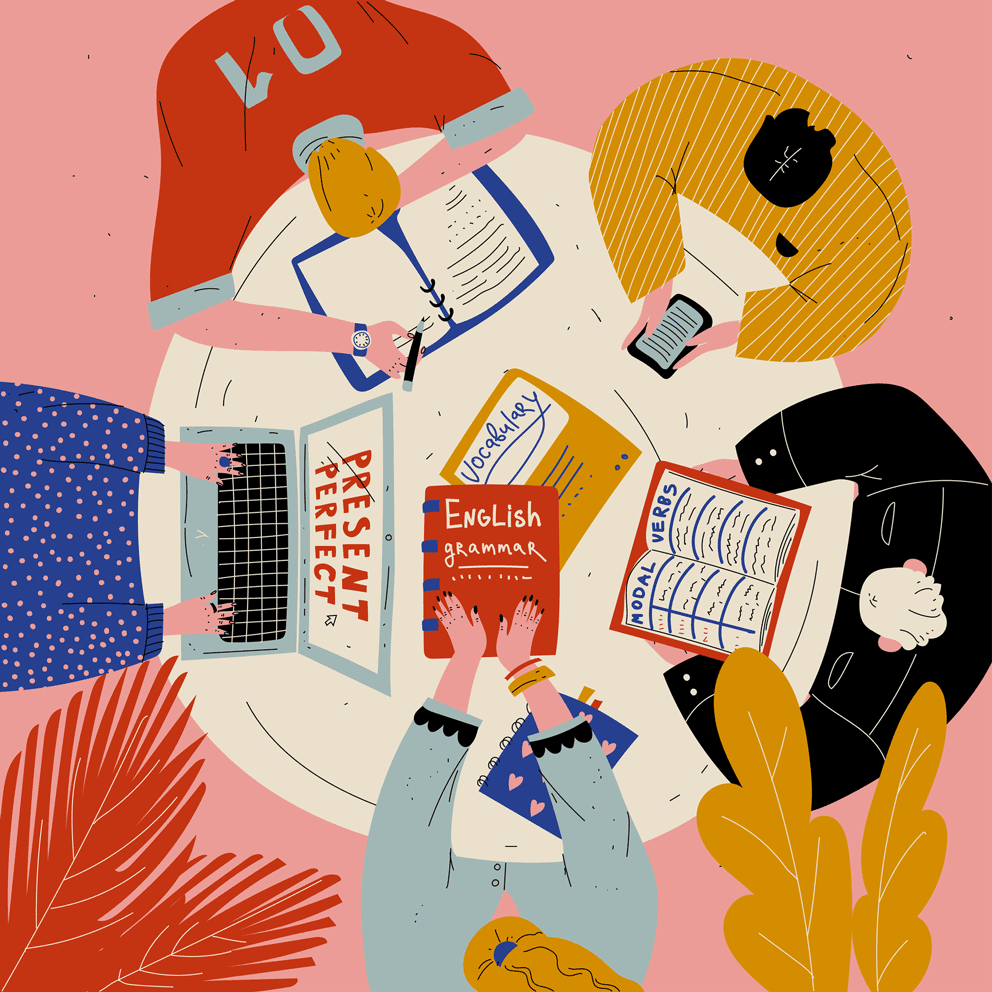 Honoring Students' Potential
By Mary Glavan, Visiting Assistant Professor, Department of English
Originally published in the School of Liberal Arts Magazine, Spring 2021
 
Friday, June 11, 2021
Something magical happens when we give students control over their learning. They ask better questions, make better mistakes, and may even become motivated to work beyond the requirements of an assignment. Yet ceding control to students has sometimes felt counter-intuitive to me, especially when the uncertainties of hybrid learning seem to suggest that students need stronger boundaries and clearer guidelines. Without them, won't students just do whatever they want?
Course Spotlight
Cross-Cultural Analysis
Cross-Cultural Analysis examines the formation of relationships and identities in different historical, cultural, and communication contexts as these have been structured by histories and dynamics of power. Faculty in the Department of Communication, including Mohan Ambikaipaker, Laura-Zoë Humphreys, and Liam Olson-Mayes, present a variety of theoretical and methodological approaches designed to investigate communication as a site for the enactment of power, struggle, and the formation of identity and difference.
Perhaps the answer is, "yes, they may," but also, "that's ok." As a disability scholar and advocate, I've been trained to recognize that our boundaries and guidelines can become barriers to student learning when we prescribe how students should work to such a degree that it becomes counterproductive, especially for disabled students. I've also learned that higher education creates unnecessary barriers for any student who falls outside the perceived norm, and if we're committed to inclusive education, we have to be willing to question where these barriers come from—to consider for example, why we enforce classroom policies that ban technology or that limit classroom participation to verbal discussion.
Because these barriers are connected to systems of power and privilege, dismantling them is often difficult—a process that takes reflection, planning, and time. For me, it started with the growing recognition that my teaching in rhetoric and writing didn't always align with the critical and emancipatory commitments of my research in disability studies. Standard assignments for a first-year writing class, like reading a 15-page academic article and discussing it verbally in class, made little space for students who struggle to process written information or students fluent in languages other than standard English. The 500-word written summary of the article I expected students to submit by a specific deadline made little room for students whose bodies challenge normative notions of time and space. In short, I was forced to ask myself: what assumptions am I making about what my students should and shouldn't be able to do? And what do these assumptions reveal about whom I'm committed to honoring in the classroom?
These questions led me to Universal Design for Learning (UDL), an education framework that offers principles for replacing unnecessary obstacles with accessible, flexible, and responsive learning practices. UDL recognizes that the multifold ways of learning, knowing, and being that all students bring to the classroom are not barriers, although they do create diverse student needs. UDL instead locates barriers in the material and social environment, and then asks that we proactively redesign the environment by planning and making space for variation. While this redesign might mean something simple like including image descriptions in lecture slides, it can also mean more complex work, like reimagining classroom activities, assignments, or even learning objectives.
There's no easy or perfect way to dismantle barriers to student learning, but a commitment to honoring all students' potential is a solid place to start.
In the first-year writing and honors classes I teach at Tulane, we still read articles, discuss them, and write summaries; we also watch videos, design digital maps, and make things out of Mardi Gras beads. We compose not just traditional academic essays, but also redesign these essays into formats that enable students to showcase their strongest "voice:" comic strips, videos, podcasts, song lyrics, and other genres that challenge the boundaries and power dynamics of academic discourse. Whenever possible, students get to decide how they will access information or complete an assignment, and they submit their work when it best fits their schedule. While these re-envisioned practices are well suited to the unique environment of the small, workshop-style classes I teach, UDL principles—accessibility, flexibility, and responsivity—can be applied usefully, albeit differently, to any pedagogical environment that centers the student.
There's no easy or perfect way to dismantle barriers to student learning, but a commitment to honoring all students' potential is a solid place to start. When we start changing our classroom environments, we risk students doing whatever they want. However, we might find that students want to go far beyond our expectations. We may find that it's really not magic at all: it's motivation, curiosity, and growth.