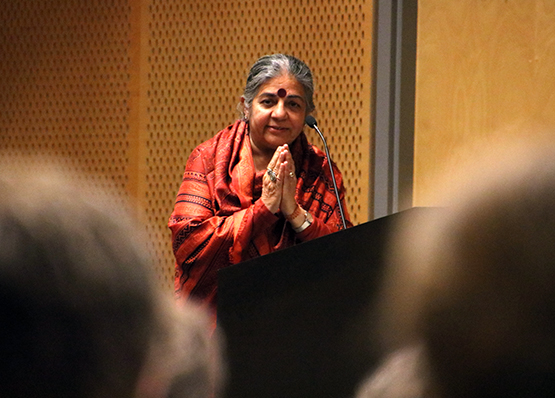 Renowned ecofeminst scholar and indigenous rights activist, Dr. Vandana Shiva, visited Tulane on March 23. In her first visit to New Orleans, Shiva was thrilled to be a part of the Tulane Environmental Studies Focus on the Environment Speaker Series, The Petrochemical City: The Costs and Consequences of Petrochemical Industrial Production.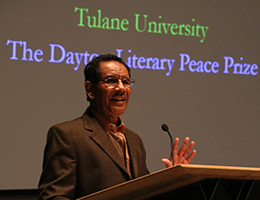 Literature is a powerful antidote to systemic racism. This was the theme of a panel, "Bridge to Understanding: A Discussion on Systemic Racism in America."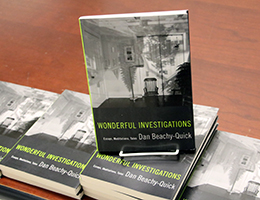 In the annual event sponsored by the Poetry Society of America and the Tulane English Department, Poet Dan Beachy-Quick gave a reading of his own poetry on March 13.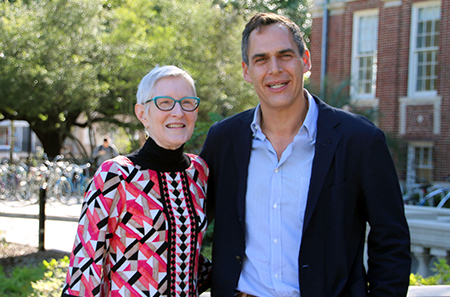 The influence of a supportive, encouraging French professor transformed Jeff Klein's (A&S '93) life, inspiring him in turn to transform the lives of his fellow Tulanians by establishing an endowed fund in her honor.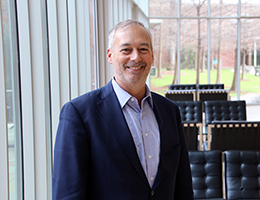 They say Hollywood is the land of dreams. And, thanks to the generosity of Tulane alumnus and parent Larry Sibley (A&S '80), that dream will come a little closer to reality for two lucky undergraduates.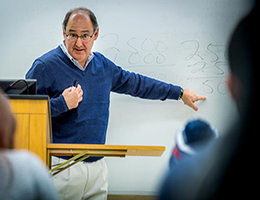 Alumnus and finance expert Lawrence Schloss (A&S '76) gave students in the Tulane School of Liberal Arts Management Minor (SLAMM) Financial Literacy class a lesson in how saving early pays big dividends.